Quantum Trend Volume is an indicator that was uploaded to the mql5 marketplace by Svyatoslav Kucher, who has published 30 different products altogether. The indicator was added in August of 2017 and most recently updated to version 1.30 in July of 2019. The last update focused on fixing some problems with the code.
Overview
The indicator uses an algorithm calculation that was created by the developer with the intention of recognizing trends within the market. Following the same pattern we've seen with many other indicators, it was designed to work with the most popular trading platform, MetaTrader 4, and it is compatible with all currency pairs and timeframes. Parameters are fairly straightforward and cover the main settings, including the Firstperiod, SecondPeriod, and Shift, along with multiple other settings that deal with alerts.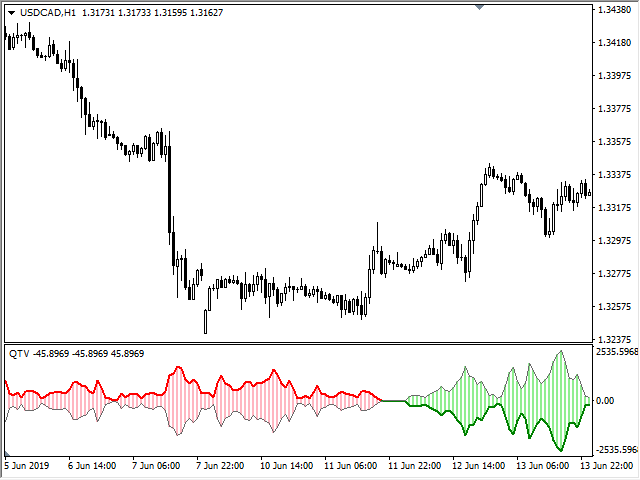 Service Cost
Traders are provided with two separate options for acquiring the program; renting at a rate of $20 USD per month, or purchasing with 5 activations for $65. Indicators typically go for around $30, but traders will still have the option to rent the program at a fair rate. Free demo accounts are also available for any users that would like to test them before buying/renting the software.
Conclusion
The Quantum Trend Volume indicator works to identify trends within the market, which is helpful regardless of what type of trading style(s) one might use. Being that this indicator bases its findings using a calculation method created by the developer, it's generally a good idea to see if others have found it to be successful. We found the indicator to have a 5-star rating, but this is only based on 3 reviews and 5 comments. Being that there isn't much feedback, our recommendation would be to test it using a demo account, or either to rent it for one month in order to make a more informed decision.
This Forex service can be found at the following web address: https://www.mql5.com/en/market/product/24573