Poloniex in-depth exchange review – part 2/3
Account creation
Creating an account with Poloniex is pretty simple when compared to the account creation process of some other exchanges. As Poloniex is purely a crypto-to-crypto exchange, the lack of required regulations it must follow makes the signup process far easier. Users are allowed to make only one account, and exceeding this number can and will cause you to be suspended from the platform. After creating an account, traders get access to all the services that Poloniex supports. This includes access to their exchange, lending, as well as trading.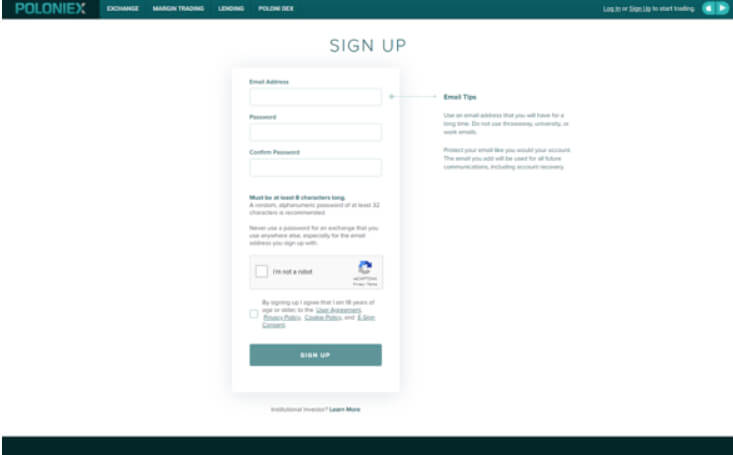 Even though Poloniex is not the most suited exchange for beginners as they cannot buy cryptocurrency with fiat directly on the exchange, its user interface is very intuitive for both beginners and experienced traders.
Account verification levels
Despite the lower fees that Poloniex offers to those who trade high volumes each day, traders should keep the withdrawal limitations. You are allowed to withdraw up to $2,000 per day with Poloniex if you passed only the first level of verification. This can prove to be quite an obstacle if you trade with high volumes. The first verification level requires only name, email, as well as your country of residence. Even this verification level provides access to every part of the platform.
However, the two-level verification is where the limits increase greatly. This level requires proof of residence, postal address, date of birth, a form of ID as well as your phone number. Once everything gets approved, your limits for both withdrawals and deposits will be increased to $25,000. A higher level of verification is available for traders who need an even higher limit. However, this level of verification requires you to contact support directly.
Trading on Poloniex
Trading on Poloniex is very simple and intuitive. After ensuring you have deposited enough funds into your account, the next phase may begin. Certain cryptocurrencies require a minimum deposit that can be checked before trading. Select the appropriate trading pair once you have enough funds deposited, and the trading may begin.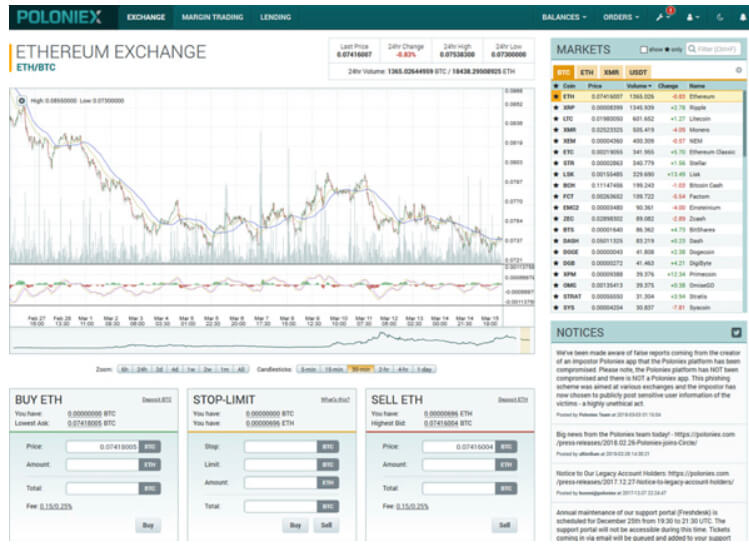 Once in the trading tab, you can choose whether you want to buy or sell simply by inputting the desired price plus and coin quantity. You can manually enter an amount, select the lowest ask price, or choose an order from the "order book."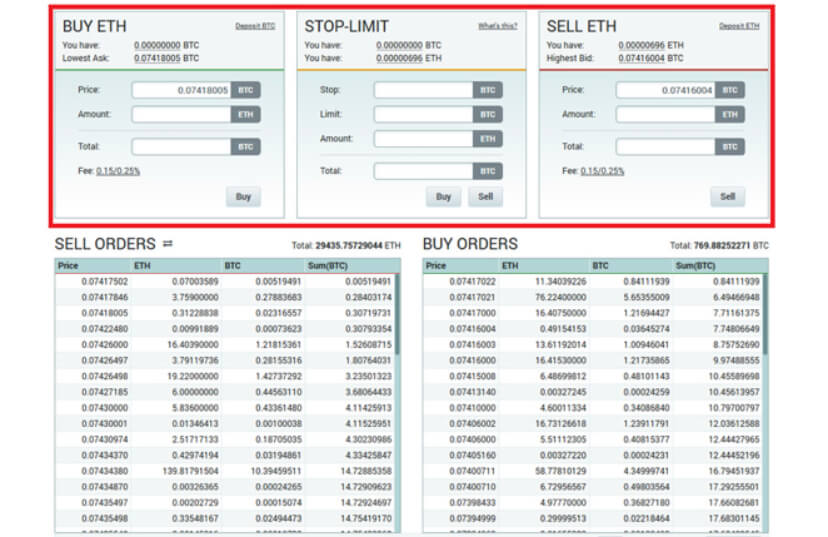 The order will either instantly be filled or go to the "order book" until a user that is willing to make the trade at set terms shows up. Once the order fills, you can view it in Trade History.

Poloniex margin trading
Poloniex is one of the industry leaders when it comes to margin trading. This platform feature is quite efficient to use as it utilizes peer-to-peer functionality for borrowing funds. You can use the trading platform to secure your trading funds as well as work with other traders by utilizing the lending features.

Check out our third and last part of Poloniex in-depth guide and learn more about the platform's safety, fees, and customer service.