Lot Size Calculator and TPSL is an indicator that was created the equities and forex trader Han Hui Tan. It was launched in June of 2015 and most previous updated to version 1.3 the following month.
Overview
This indicator calculates order lot size, take profit price, and the stop-loss price. It has a couple of intended uses:
-Determines lot size that should be used when traders enter the money and pips they want to win.
-Automatically calculates the take profit and stop loss price when traders enter the open price plus however many pips they would like to add or subtract.
-The calculator was designed to be used on the MetaTrader 4 platform, which is the most common platform available. It can be used with multiple currency pairs but is most effective with USD based pairs.
-Traders can also choose from blue, white, green, or black color schemes.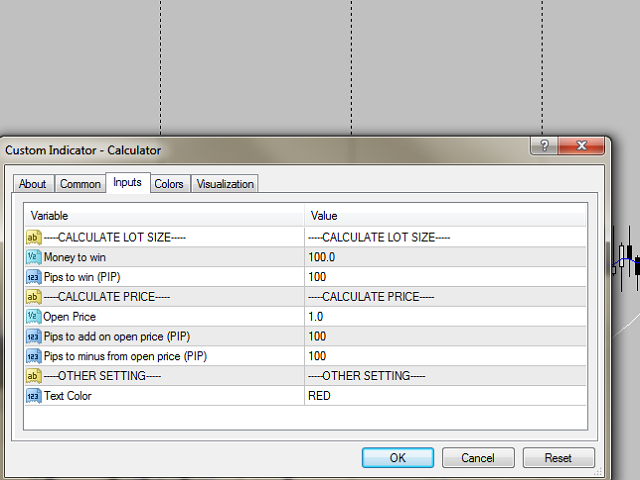 Service Cost
The calculator can be purchased for just $10 USD. Being that it is a fairly simple indicator, we feel that this price is quite suitable. The author also offers free demo accounts for testing.
Conclusion
Lot Size Calculator and TPSL is a simple, yet effective calculator that determines lot size and take profit/stop-loss levels needed to earn a specified profit. It hasn't received any ratings or comments, but this isn't too worrisome, as the calculator should work effectively so long as one enters the correct details into each parameter.
This Forex service can be found at the following web address: https://www.mql5.com/en/market/product/10258