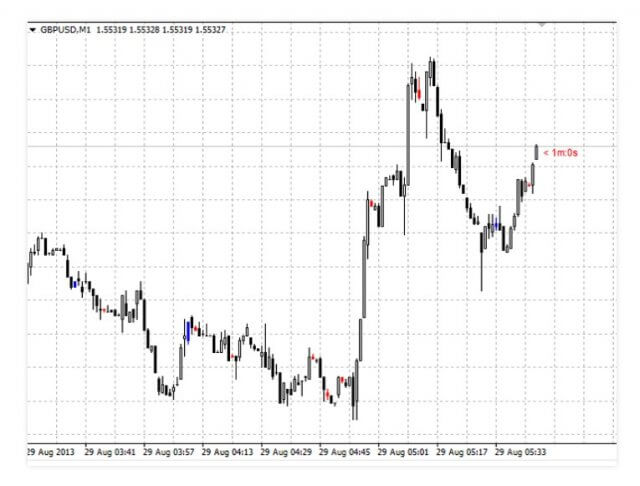 Inside Bar is an indicator that can be found on the MQL marketplace, there may be others with very similar names so we have added a link to it below. The indicator was first uploaded on the 10th of December 2013 by Igor Semyonov, it received an update on the 20th of December 2013 which brought the indicator up to version 1.21.
Overview
The Inside Bar is an indicator for the MetaTrader 4 trading platform, it works by determining the appearance of inside bars on the chart, it will then paint them onto the chart to either show it being bullish or bearish. The indicator is able to notify you when an internal bar forms by playing a beep as well as displaying time for how long is left for the formation.
There are 2 different input parameters available, these are whether you play a sound when an alert comes up and if it should show the time remaining for the current bar.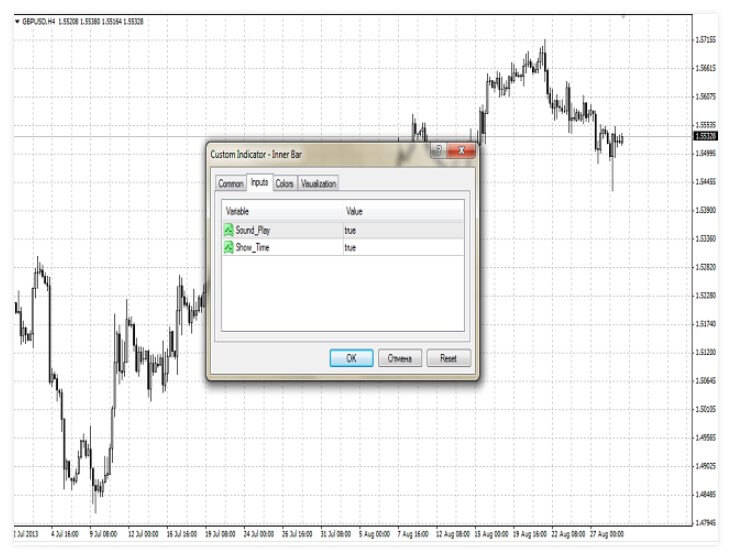 Service Cost
The indicator can be purchased for $10 which is relatively low, this will get you unlimited access, there is no option to rent this indicator due to its low price. There is a free version available, however, we are not sure what the limitations of the free version will be.
Conclusion
There are no reviews available for the indicator so we do not know how it is performing, there is a comment in the comment section with a few errors, the creator replied promptly to the request so that is a good sign for the support that you may receive. As there are no reviews, we would strongly suggest that you download and try out the free version even with its limitations, you could also contact the developer to make sure that it will be able to do the functions that you need it to prior to making a purchase.
This Forex Indicator is currently available in the MQL5 marketplace: https://www.mql5.com/en/market/product/1581