Lapis Smart Trading is a Straight Through Processing type CFD broker active since 2018. Aiming to deliver what traders want, without conflict of interest, Lapis Smart Trading focuses on tight spreads and fast executions. Even though this broker is not regulated by any specialized authority, it may be a great choice for Vietnamese traders, as we are informed, this broker currently only accepts clients with bank accounts from Vietnam.
Account Types
A total of 5 account types are offered depending on the first deposit amount. All accounts are in the USD currency and vary mostly by the typical spread deposit. Additionally, for 50k deposits and up, free VPN and personal account management services are available. The Diamond Account for deposits of 100k offers spreads from 0.5pips, but $7 commissions per lot apply.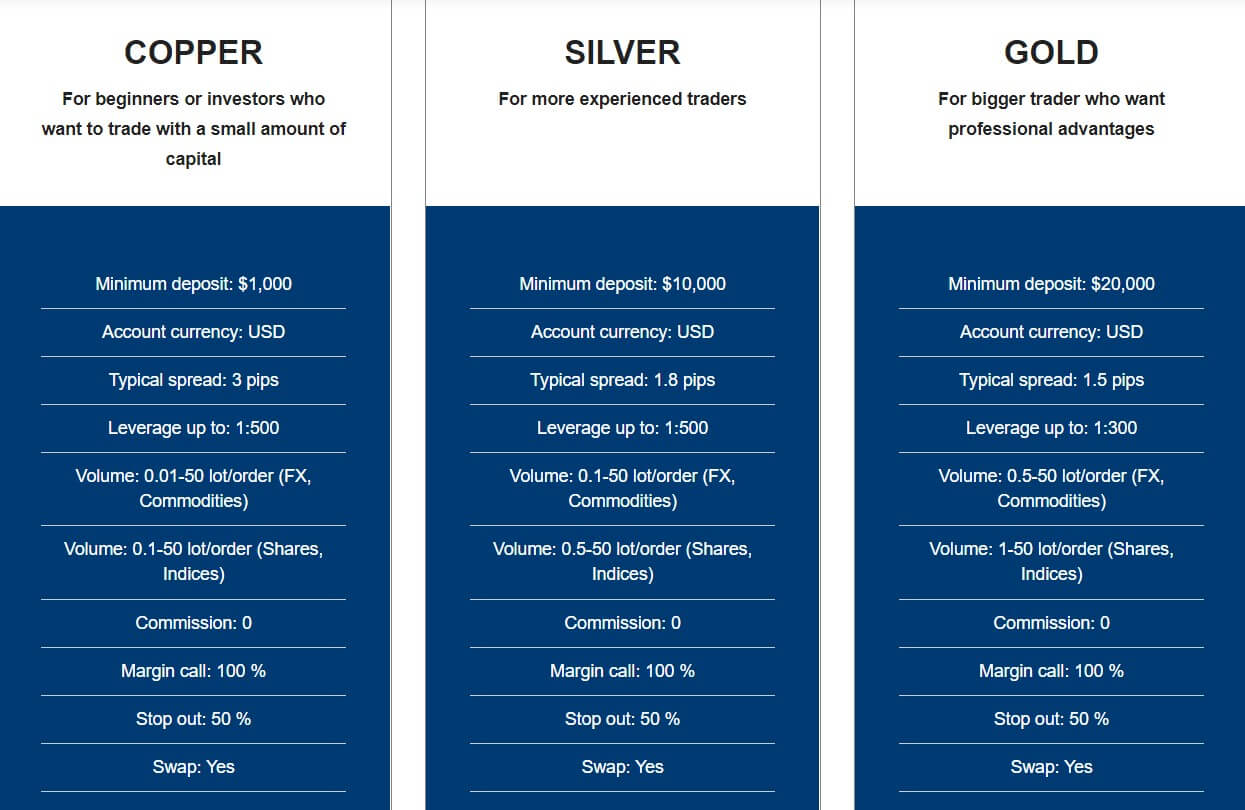 Platforms
There are no proprietary platforms from Lapis Smart Trading. The only platform offered is the MT4 available for Windows, Mac, iOS, and Android. For those that do not want to install, web trading is available. Executions times on the PC MT4 are around 250ms, which is average compared to other STP brokers.

Leverage
Forex leverage offered is up to 1:500 for Copper and Silver Account types. For Gold Account and up it is 1:300. For commodities the leverage is different, i.e for spot gold it is 1:100. The smallest leverage is for Natural Gas Futures which is 1:10. Overall, Lapis Smart Trading offers better than usual leverage that may be useful for smaller deposits.
Trade Sizes
The minimum volume you can trade is 0.01 lots with the allowance of 0.01 lot steps. The maximum trade size per order is 50 lots. For shares and Indicies the minimal volume according to the MT4 specifications is 0.1 lots.
Trading Costs
Lapis Smart Trading is an STP broker with no commissions except for the Diamond Account type which charges $7 commission per lot. The spreads are variable and depend on the account type you have opened. The typical $3 spread per lot for the $1000 deposit accounts is a bit steep for an STP broker but no commissions apply. Swaps are almost all negative but not unreasonably high. For example, the XAU/USD swap is -1 pip for long and -0.8 for a short overnight position.
Assets
There are a total of 29 Forex pairs, so only the major 8 currencies and their crosses are on the MT4 list. Forex exotics limit to USD/MXN, USD/NOK, USD/TRY and USD/ZAR. A basic Forex range that most other brokers surpass. Commodities are also basic with 11 assets and only silver and gold as metals. Shares range is a bit better with a total of 76 companies, major EU and US session companies and Xiaomi as the only one form HK.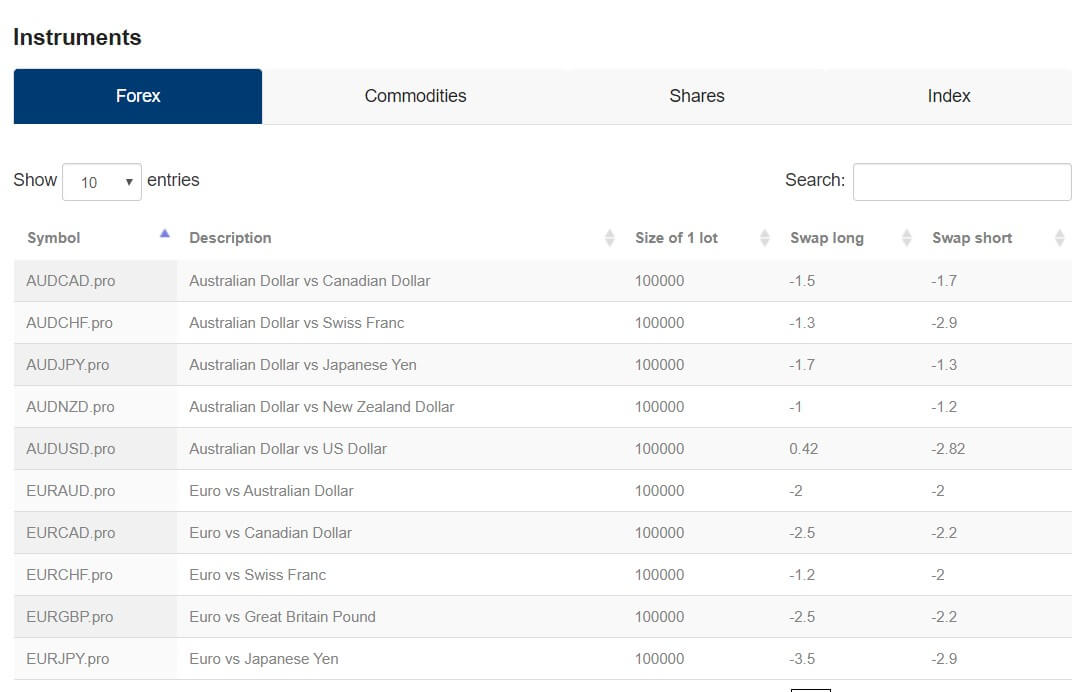 Spreads
Traders will not be able to see the spreads form the MT4 demo account that is specific for the Copper Account. The spreads that traders see may not be the ones you will get once you open a live account. When we asked the Lapis support about more info they asked to open a live account and see. Red flag for anyone.
Minimum Deposit
The minimum deposit stated on the web site is $50. We were not able to check if this is true as the registration page gave us a 404 error.
Deposit Methods & Costs
Bank transfers and Visa/MasterCards are accepted. The other deposit methods published on the Lapis web site are not possible. Any deposits of $1000 and above do not subject to any fees. Banks and other involved parties may charge their transaction fees.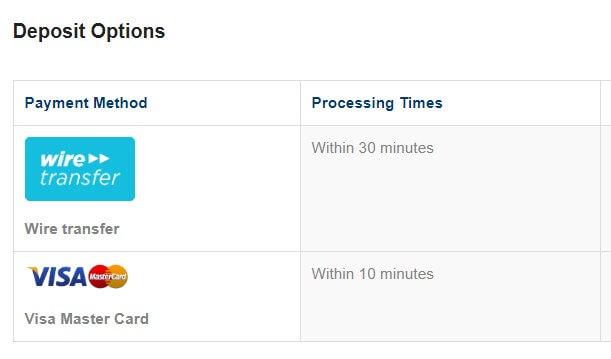 Withdrawal Methods & Costs
There is little information on withdrawal methods, but Lapis Smart Trading does not charge any fees for withdrawals. According to their rules, traders must use e-wallets or bank accounts on their names for withdrawals.
Withdrawal Processing & Wait Time
Within 24 hours withdrawals will be processed by the broker. Times for e-wallets are usually instant and for bank transfers, it may take up to 7 days.

Bonuses & Promotions
Lapis Smart Trading offers a 50% bonus on first-time deposits. Conditions should be well understood and traders should pay attention as this may lead to funds locking, or inability to withdraw until conditions are met.
Educational & Trading Tools
There are two pages about Forex and trading for beginners. They are both very basic and do not give anything of quality. No trading tools are provided.
Customer Service
Lapis Smart Trading Customer service will respond within minutes or not respond at all. The staff do not offer good information and are basic in knowledge. It took us a lot of time to find information about the spreads or other costs from the chat support. Any information you need will be only available after you open a live account.
Demo Account
Interestingly, the "open a demo" link will not work and to open one, you will need to download MT4 and enter email and username. The account will last for 30 days if no traders are opened, otherwise, it is not time-limited. The spreads shown in the demo may not be true once you open a live account.
Countries Accepted
As we are informed by the Lapis support, only is you have a bank account in Vietnam you may be able to open a live account. This means all other countries are not accepted.

Conclusion
Lapis Smart Trading does not offer any protection of funds according to their Terms of Service. The complete ambiguity and incomplete structure are enough reasons to find a more serious brokerage. The spreads and other costs are not verifiable. The registration and the fictive location within the Republic of Seychelles will not give traders any confidence, on the contrary. Moreover, only traders with Vietnam bank accounts are accepted. Lapis is just complete confusion.