Net Markets is a CFD Forex broker based in Belarus. There is little information on this broker online which suggests they are not particularly well known, or, still new to the industry. The company website is clear and concise with its service and advertises a 24/7 customer support team as well as a large variety of assets available to trade.
Account Types
Net Markets do not confuse their clients with multiple account type options but instead, offer one demo and one live account. This maintains an element of equality for all clients, trading with the same conditions, with the same account.
Platforms
Net Markets offer just the standard trusted Meta Trader platform, MT4 Desktop, web trader and mobile version. If desired, you can integrate your own trading tools into your trading with this broker, providing these tools are MT4 compatible.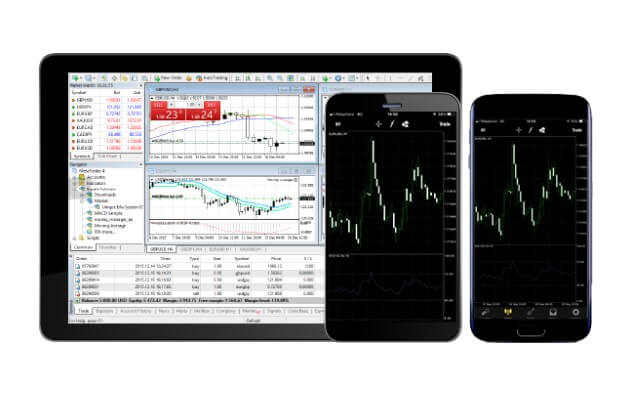 Leverage
There is no FAQ page for reference to such basic information however on the list of tradable asset pairs on the website, you can see that leverage depends on the pair you are trading. Some FX pairs have leverage of 1:25, while others have 1:100. A small selection of pairs has leverage of 1:50. For commodity trading, you will see leverage of 1:33 and 1:20.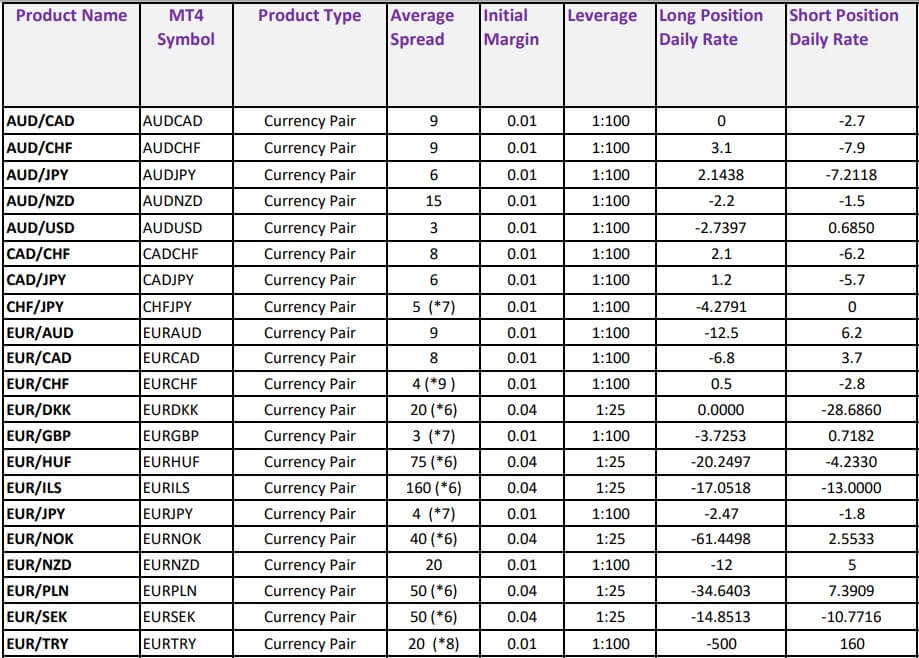 Trade Sizes
According to the website, most pairs must be opened with a 0.01 lot trade size, while a select few must be at least 0.4 and others 0.5 lots. You can refer to the list of tradable pairs on the website to see which ones fall under each category.
Trading Costs
This broker mentions on the website that they do not charge trade commissions. There is no information on swap fee charges to be found on the website but bear in mind that these could possibly apply. The absence of an FAQ page makes finding answers to questions like this very difficult or impossible.
Assets
WIth Net Markets you can trade a variety of instruments: Forex currencies, Indices, Commodities, and Equities. There is also a reasonable number of instruments to choose from, all of which are displayed on a table on the website.
Spreads
The spreads offered by Net Markets are apparently variable, and the average spreads are displayed in a fixed format on the website, where you will find the complete list of tradable assets so you can see for yourself that the average spreads are incredibly high and not competitive to what is out there with other brokers.
Minimum Deposit
It is very strange that the minimum deposit requirement is not at all displayed on the webpage. Without this information, how would the client sign up with peace of mind that the broker is affordable for them from the get-go?
Deposit Methods & Costs
Oddly enough, nowhere on the website are deposit methods displayed, and neither are the costs of doing so. The ONLY hint of methods available is a subtle image advertising card and wire transfer with the standard stamp images. This can be seen randomly displayed on the website, but with no mention at all of the specific deposit methods, minimum requirements or costs.
Withdrawal Methods & Costs
If you have made it this far in the review, you would probably agree with us in that we feel a little suspicious of how this broker is operating; barely any information is available to clients, without which, it is astounding that someone would sign up to a broker with such little information available. In addition, their customer support team seems to be permanently asleep. With all things considered, how can one possibly even have hope they have a chance of withdrawing their funds from this broker?
Withdrawal Processing & Wait Time
Since deposit/withdrawal methods are not displayed with minimum requirements and costs, it is fitting that this broker has neglected the provision of withdrawal processing timescales. If this broker has not made you feel wary by now, it really should.
Bonuses & Promotions
Bonuses and promotional schemes are not something mentioned on the website so you can assume this broker do not offer such schemes once you sign up to a live account.
Educational & Trading Tools
You will not find trading education under the same roof as this broker; they offer trading and little information about it. Of course, if you are a new trader it is wise you seek out some trading guidelines and educational material (free/paid both available online) before you embark on a journey of live trading with your money.
Customer Service
Net Markets claim to have a 24/7 support service via live chat, telephone, and email but the customer support department is totally unresponsive, via all channels so this is definitely a factor to be wary of.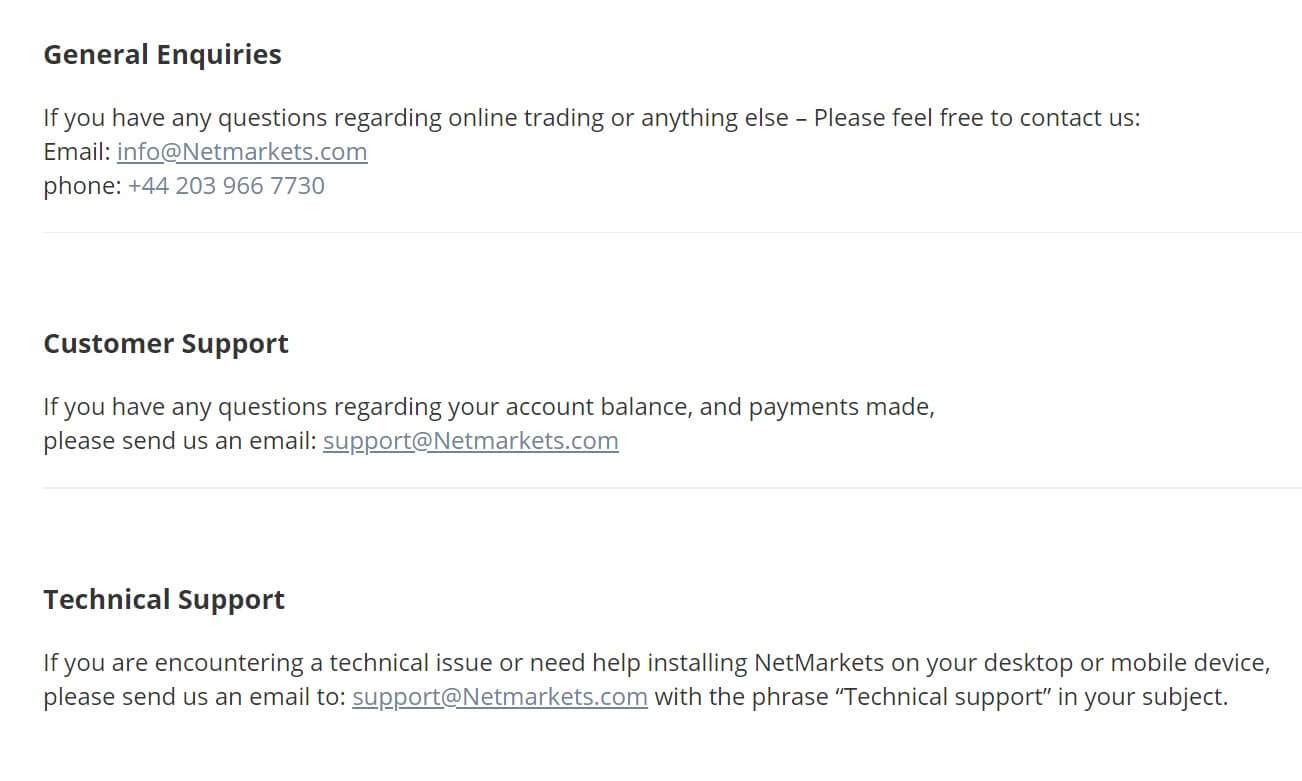 Demo Account
You may open a demo account with Net Markets prior to trading live. There is no expiration date mentioned so you could even run a demo alongside the live if you like to practice as you trade live simultaneously.
Countries Accepted
Restricted countries are not mentioned here, and there is no FAQ guide for clients to refer to for such provision of information. Of course, bear in mind whenever you register for a live account, you should be asked for your resident address and proof of this. At this point, you will know if your country is accepted to trade with this broker or not.
Conclusion
This broker is the definition of vague and obscure when it comes to the provision of information to their clients. It is near on impossible to find basic information that all potential clients would need to know before depositing their own money into a broker. The customer support team appears to have taken early retirement and is never available which further concretes why anyone considering this broker should feel suspicious if they can't even make contact with their trading provider. What would happen in the case of a complex trade query, or needing assistance on the withdrawal of funds? We highly suspect the answer to that, is nothing.