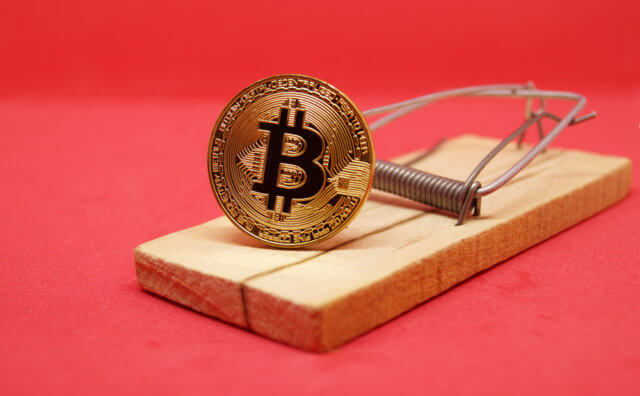 Introduction
Bitcoin, being the world's largest virtual currency in terms of market cap, is aiming to give the financial space a new look. Also, blockchain technology, which is digital, distributed, and decentralized, has been powering transactions without the existence of intermediaries. With these features, it is believed to be a game-changer for the financial industry in the near future. However, apart from its primary features, it is essential to have a light on the risks involved in them.
Potential Risks Involved In Using Cryptos
Yet, cryptos have been the evolved way to look at currencies; there are ever-growing risks and concerns. Here are some reasons which show that using and investing in cryptocurrencies might not be a smart step.
Unavailability of traditional fundamental metrics
Cryptocurrencies lack the existence of fundamental metrics, which is useful for assigning value to an asset. In a stock, investors can get info about balance sheets, income statements, earnings reports, and many other fundamental factors to analyze a stock. However, with cryptocurrencies, there are no fundamental metrics that can be used by investors. Apart from processing speed and average daily transactions, the investors virtually get nothing about the power of digital currencies needed to analyze cryptocurrencies.
The SEC shall be of no help
A December 2017 statement from SEC chairman notes that decentralized trading can occur outside the confines of the US borders. And, as the transactions are considered to be anonymous, recovering the invested coins may not be possible.
Volatility
Though the cryptocurrencies have been in the market for quite a long time, the price fluctuation is still an issue. This could be due to the fact that people do not yet tend to trust these intangible funds. Moreover, even though a single entity doesn't govern it, any major world news can the price of the cryptocurrency.
Lack of acceptance
While Bitcoin is welcomed in many countries, there are a few countries that still do not accept them due to its volatility and decentralized nature. Some nations have put a complete ban on it, and some have tried to cut off support from banking systems for its trading and use. Some countries that said 'No' to cryptocurrency are
🇨🇳 China
Bitcoin is officially banned in China. All financial institutions are prohibited from transacting with Bitcoin. The crypto exchanges in China are put to ban as well.
☭ Russia
Bitcoin is unregulated in Russia; however, its use as payments for goods and services is illegal.
🇻🇳 Vietnam
Vietnam's government and its state banks claim that Bitcoin is not a legitimate payment method.
Thefts and Scams
Though cryptocurrency is intangible, there are possibilities of thefts and scams through hacking. Hackers have sophisticated tools that infiltrate cryptocurrency wallets and trading platforms to intercept transactions and send money to their wallets. Some of the Bitcoin scams with examples include,
Fake Bitcoin exchanges: BitKRK from South Korea
Ponzi schemes: Bernie Madoff
Fake cryptocurrencies: My Big Coin
Final Words
It is no doubt that cryptocurrencies have eased out the way of transactions. One can transfer coins to anyone, anywhere, and anytime anonymously of its decentralized nature. Having that said, the volatility, lack of acceptance, and thefts and scams can be viewed as a disadvantage and as a factor of risk.