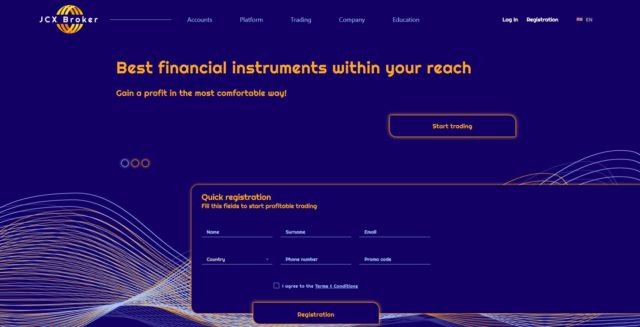 Next to no information relative to this broker can be found online, suggesting this offshore broker is very new to the industry. The website is a little oddly set out, and deviates from the 'normal' set up you would find on a forex broker website. The layout is a little disorganized and there is no FAQ page or Live Chat facility for clients to refer to with efficiency.
Account Types
JCX offers a demo account, 3 types of (MT4 compatible) live account, and also an Islamic account. For the live account, you may choose from Basic, Gold or Platinum. There is little information on the website as to what exactly these accounts offer, other than the Basic is recommended for beginner traders, while the Gold is suggested for the more experienced trader and the Gold for 'professional' traders.

Platforms
JCX have offered their trading services compatible with the well known and trusted, Meta Trader 4 platform. Clients may choose to use the web version as well as mobile so clients can trade on the go or at home.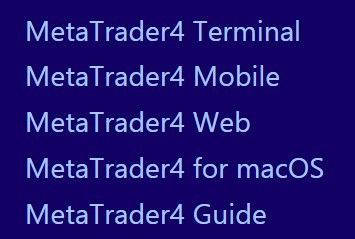 Leverage
JCX offers maximum leverage of 1:300 which is more than generous compared to the capped leverage that some brokers offer. JCX have not restricted their client's potential to maximize profits on winning positions, which could really appeal to a large number of traders.

Trade Sizes
You will not find any FAQ page for reference to answer these sorts of questions. Trade sizes and minimum requirements are not available to know until you actually register for an account.
Trading Costs
The website does not let on if this broker charges commissions and does not state what the swap fees are, either.
Assets
If you choose to trade with JCX Broker, you will have access to the following tradable assets: Forex, Indices, Futures, Commodities, and Shares. Frustratingly, a list is not available on the website, so you would need to get a demo set up to see the full available list.
Spreads
There is no way to know the spreads prior to opening an account with this broker, other than taking their word for it from the advertised (on the website) ''low spreads'' this broker claims to offer.
Minimum Deposit
Oddly enough, the minimum deposit requirement for clients is not set out on the website. There is not even an FAQ page to refer to in order to find this out. Assumably, the only way you will know this is once you register for an account and get notification of the required amount clients will need to get started on their trading.

Deposit Methods & Costs
JCX offer wire transfer, debit/credit card or e-wallet. This variety should be satisfactory for a variety of clients. In regards to deposit costs, the website states that each transfer may cost 2.5-3% of the deposit sum. This could prove to be rather expensive if many deposits are made, which would then encourage clients to make one large deposit to save on the fees. This is a clever tactic on the broker's part to ensure clients deposit large numbers.
Withdrawal Methods & Costs
With JCX, you may choose to withdraw your funds via card or bank wire transfer. There are no costs involved, according to the lack of mention on the website, but do bear in mind that your card/banking provider may apply some fees to make these transactions so check before processing the request.
Withdrawal Processing & Wait Time
All (2) withdrawal requests are processed only on working days but note that if you request this transfer after 6 pm, it will be processed the following day. If you are to withdraw via card, this can take up between 5-8 days, and if you opt for the wire transfer option, this can take 3 working days.

Bonuses & Promotions
There is no option to receive a bonus when you deposit with JCX Broker. This is a positive since this does not manipulate clients into making irrational trade decisions.
Educational & Trading Tools
JCX Broker does offer news articles that can help with analysis before charting up. They also offer a Glossary which is especially useful if you are a new trader and still learning new trading terminology.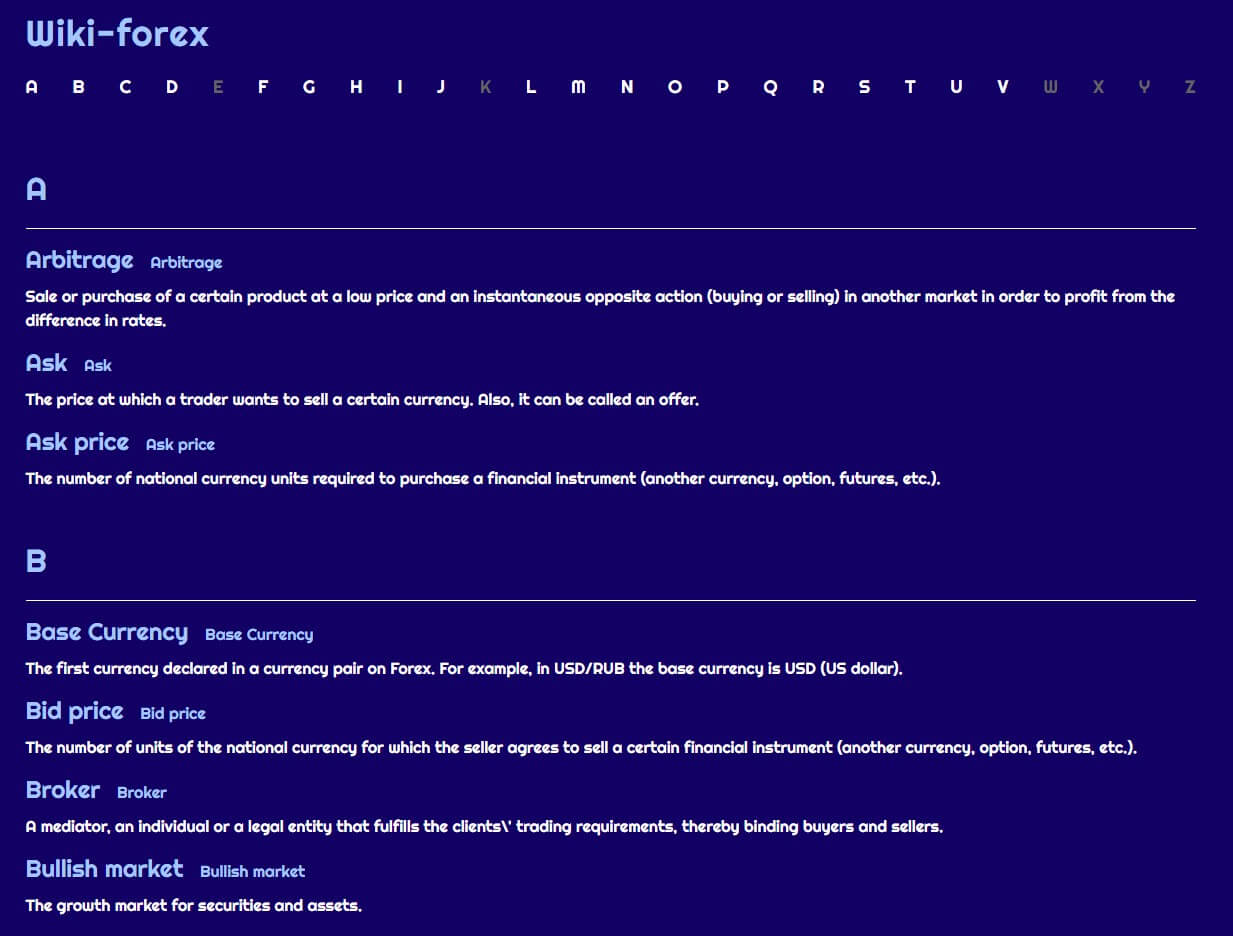 Customer Service
JCX offers 24/5 customer support between the hours of 9 am to 10 pm although it is not stated which timezone this is applicable to. The methods of customer support are via telephone or email. While these are both efficient means of communication, most brokers offer live chat nowadays, so it is a shame this broker has not kept up with these changes.
Demo Account
JCX offers a demo account which is handy if you are wishing to backtest this broker's services to see if they compliment your trading style, before considering alive account.

Countries Accepted
Although there is no mention of restricted countries, bear in mind that you will need to provide documentary proof of residency when you register for a live account. Only at this point will you know if your country is accepted to trade with this broker or not.
Conclusion
On the surface, this broker appears to be somewhat normal and offers agreeable trading conditions, however many factors lead us to believe that this broker is being operated possibly in a non-legitimate fashion; There is too much information missing from the website that clients should have a right to know before registering. The gross ambiguity should lead all to approach this broker with care and do not sign up until you have all preliminary questions answered to give you peace of mind before you deposit your funds with this company.