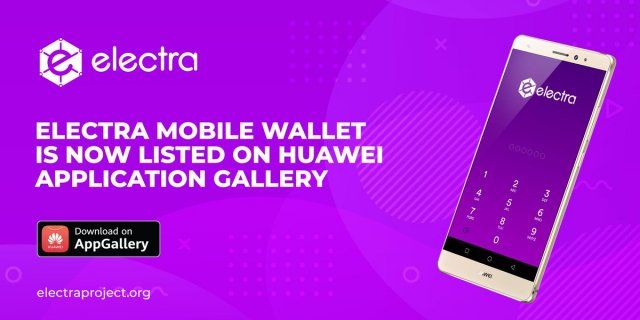 Before blockchain, people had to contend with slow and expensive cross-border transactions, and merchants had to give up high percentages of their revenue in the payment process. Well, it's still pretty much that way, but it doesn't have to be any longer. The revolutionary features of blockchain, such as decentralization, high-level security, and transparency, should change the game. 
Electra (ECA) is a blockchain effort that seeks to revolutionize how the world views payments. Founded in 2017, Electra is a financial management system that will allow merchants everywhere to use an alternative payment method free from intermediaries or centralized control. The protocol will offer users what traditional systems have failed to do for ages: friendly fees, instant transactions, immediate access to funds, state-of-the-art security, and more. 
The Electra protocol is embedded with the Lightning Network, atomic swaps, and PoS 3.0e. In the future, it intends to integrate SegWit as well as smart contract functionalities. 
Understanding Electra
Electra (ECA) is an open-source crypto and blockchain project for facilitating peer-to-peer payments across the globe. The project wants to provide a secure, cost-effective, and more flexible alternative to the traditional payment model where merchants pay up to a 3% processing fee. 
Using Electra, merchants can pay for transactions at the negligible rate of 0.0001 ECA. This is compared with the flat merchant discount rate (MDR) rate that gives businesses, especially small businesses, the shorter end of the stick. And, they usually have to wait for days to receive payments. 
Electra seeks to facilitate micropayments. To achieve this, the Electra blockchain can process up to 800 transactions per second (TPS) with a confirmation time of 64 seconds. This allows merchants to receive payments in milliseconds. Just like on Bitcoin, merchants can ultimately decide their transactions' finality based on how many blocks have passed. Electra also removes the need for intermediaries between merchants and customers, providing for a leaner and more cost-effective process. No intermediaries mean more secure transactions as well, since the possibility of fraud is vastly reduced. 
Electra: Existing Products
Over the years, Electra has rolled out various products to realize its mission of more affordable and secure payments. Let's look at each one by one. 
#1. ElectraPay
This is a tool that allows merchants from anywhere in the world to register and accept e-commerce payments. When they sign up, they generate an API key – a unique identifier that authenticates payment and billing requests. Currently, Electra supports the WooCommerce plugin. The WooCommerce plugin can be used on WordPress sites. 
With the plugin, a merchant can track the status of every order via the portal. They can also track their account information and update it if necessary. Finally, they can see all changes made in the order records and by whom. Transactions via the Electra network can be seen by both the merchant and the customer in near real-time. 
#2. Point-of-Sale System
Electra also supports a Point-of-Sale solution that's directly linked to the ElectraPay merchant account. This integration allows the merchant to plug in on both the online and physical environments. 
User Benefits
The Electra protocol provides multiple benefits for users – whether active users or just fans of the project: 
Ability to join the community and contribute to the monetary value and market standing of the project and coin

Seamless installation of ElectraPay complete with a plugin for both online and offline environments

Enjoy safe and secure payments based on the NIST5 algorithm.

Negligible transaction fees of 0.00001% – way lower than debit or credit card options

Near real-time transactions with a 64 seconds confirmation time

Worldwide ATMs for easy integration with the Electra debit card

Zero exchange fees

Rewards upon staking Electra coin
Key Metrics of Electra Coin (ECA)
ECA is the native cryptocurrency of Electra. It plays a pivotal role in the ecosystem, from facilitating payments to staking. Let's see the coin's current market standing: 
As of October 16, ECA traded at $0.000173, with a market cap of $4,954,908 that placed it at #713. The coin had a 24-hour volume of $383.80, a circulating and total supply of 28,712,458,937, and 29,579,615,490, respectively. The coin's all-time high was $0.010651 (Jan 04, 2018), while its all-time low was $0.000001 (Dec 01, 2017). 
Where to Buy and Store ECA
ECA is listed on several legit exchanges, including CoinFalcon, Crex24, HitBTC, Coindeal, STEX, Fatbtc, Altilly, and Coinbene. 
The Electra team provides several official wallets, including a Windows Wallet (32 and 64 bit), MacOs wallet, Linux/RPi wallet, and wallets for Android and iOS. The team also recommends these third-party wallets: Magnum, My Staking Wallet, Ellipal and Secux. 
Closing Thoughts
Electra is one of several blockchain projects that are making things easier for merchants all over the world. With near real-time settlements, fast speeds, and incredibly cheap transactions, it helps bring blockchain benefits to real-life use. Hopefully, projects like these can push blockchain to wider use and acceptance.