GigaFX is an online foreign exchange broker that has a mission to provide trading excellent by defining it through building trust and equipping their traders with every opportunity for success. GigaFX wants to use its past experience to build the best broker and trading environment for its clients, through certain features such as high leverage, a robust platform, a secure platform, transparency, and first-class customer service. We will be looking to see if these things really are offered and to see how they compare to the competition in this very competitive industry.
Account Types
There seem to be at least four different account types available, there isn't a huge amount of information about them, so instead of listing what we know here, we will outline the differences in each account in each individual section of this review. The accounts that we know of are the Starter, Silver, Gold, and Premium accounts, but as we said, we do not currently know a lot about them as there isn't an account comparison or information page available from GigaFX.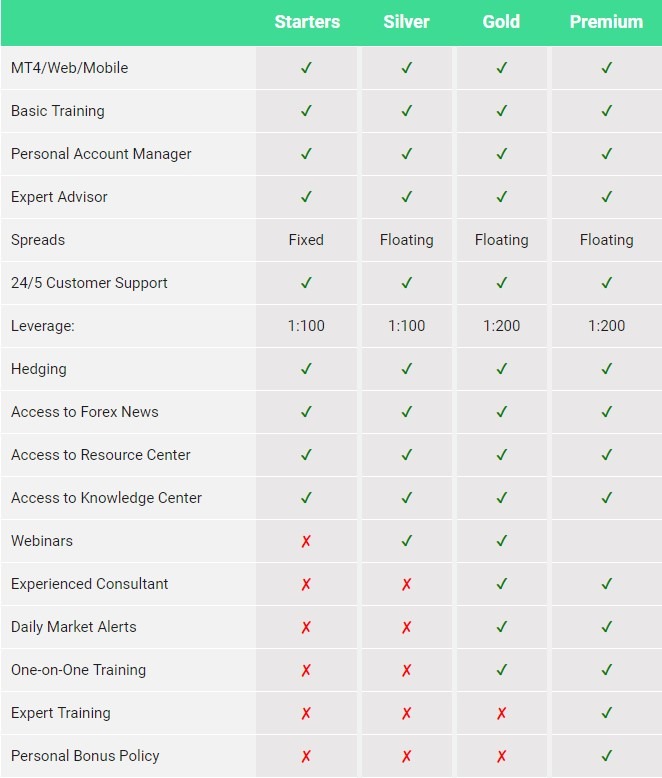 Platforms
GigaFX uses MetaTrader 4 as its trading platform of choice, this is a good choice to make as there are reasons why it is one of the world's most used trading platforms. Many of its features include one-click trading, multiple built-in indicators for analysis, multiple chart windows, multiple time frames, access and compatibility with thousands of indicators for analysis, and expert advisors for automated trading. The platform can also be used anywhere as it is accessible as a desktop download, mobile application, and web trader within your internet browser.

Leverage
The maximum leverage available is 1:200, this information was not available on the site, but looking at information on various other sites it ap[pears that the Starter and Silver accounts can be leveraged up to 1:100, while the Gold and Premium account can be leveraged up to 1:200. When opening up an account you should be able to select the leverage that you desire and in order to change it, you will need to contact the customer service team with the change request.
Trade Sizes
Trade sizes start from 0.01 lots which are also known as micro-lots, the trade sizes will then go up in increments of 0.01 lots so the next trade would be 0.02 lots and then 0.03 lots. There is no information on the site relating to what the maximum trade size could be, or how many open trades and orders you can have at any one time.
Trading Costs
We did not notice any information relating to trading commissions, so we are not fully sure if there are any or not, most of the accounts that we can see have added spreads which is normally an indication that there won't be any fees.
There will however be swap charges, these are fees that are charged to you when holding trades overnight or over the weekend, they can be both positive or negative and should be viewable within the trading platform that you are using.
Assets
We do not have a full breakdown of the available assets at GigaFX as they have not provided us with a product specification or full breakdown. We did manage to find out some information though, there are over 50 currency pairs available to trade, they include minor pairs, major pairs, and exotic pairs. There are also CFDs available to trade, which include assets like Silver, Gold, Platinum, Palladium. Brent Crude Oil, US Crude Oil, and Natural Gas. There are also 23 Indices available to trade and also cryptocurrencies including Bitcoin,  Litecoin, Dash, Ethereum, Ripple, Ethereum Classic, Bitcoin Gold, Monero, Verge, Cardano, Stellar, Swisscoin, NEM, Qtum, Lisk, Bitcoin SV, and Bitcoin Cash.

Spreads
There is no information on the site regarding spreads, however, we looked through various other sites for information on the spreads and came to the conclusion that the Starter account has spreads starting at 3 pips, they are also fixed spreads, so this means that they will remain the same, no matter what is happening in the markets. There was no information available for the other account types. Different instruments will also have different spreads, so while some may start at 3 pips, others may be higher.
Minimum Deposit
The minimum amount required to open up an account seems to be 250 EUR, this will allow you to use the starter account, we do not know what the minimum amount required for the Silver, Gold, or Premium accounts are, as this information was not made clear on the site, it is also not known to us if the minimum of 250 EUR is reduced once an account has been opened, as many brokers reduce the limits for subsequent top-ups of already open accounts.
Deposit Methods & Costs
GigaFX has not provided us with a full list of their available methods, instead, they have simply stated a few of them, the ones that we do know of are Bank Wire Transfers, Debit Cards, and Credit Cards. They mention that there are over 20 digital methods available through e-wallets but only mention prepaid card, however at the bottom of the website there is an image of Skrill, BPay, and iDeal so we assume that those three are available for use The final group of payment options is Crypto payments, the only cryptocurrency mentioned in Bitcoin though, so it is not known if there are others available too.
Unfortunately, there isn't any information surrounding any possible fees or commissions when depositing, so we do not know if there are any, we would always suggest contacting your own bank or payment provider just to check whether they will add any outgoing transfer fees of their own.
Withdrawal Methods & Costs
We would expect the same methods to be available to withdraw, so the ones that we know of include Bank Wire Transfer, Credit Card, Debit Card, BPay, iDeal, and Bitcoin. There should be more available as the site states over 20 electronic methods are available, we just do not know which ones they are.
There is also no information available on withdrawal fees, so we do not know if there are any or not, just like with the deposits though, you should check with your own bank or payment provider to see if there are any incoming processing fees that they may charge. The minimum amount that you are able to withdraw through Bank Wire Transfer is currently 10,000 EUR or GBP.
Withdrawal Processing & Wait Time
This aspect of the withdrawal process does not seem to have any information relating to it on the site, this is a shame as it is important for potential clients to know how long it will take for them to receive their money, and many can base their broker choice off this information. As we know what some of the methods are, depending on the processing time of GigaFX itself, we would expect withdrawal requests to be fully processed within 1 to 5 days from the date the request is made, we do not know this for sure though.
Bonuses & Promotions
There is no information surrounding bonuses or promotions on the site so it does not look like there are any active at this point in time. Within the deposit and withdrawal terms and conditions, there is a section that states:
 "GigaFX may provide bonuses from time to time, which are subject to the Bonus Terms and Conditions Policy. All Bonuses are considered Non-Deposited Funds." 
So it is clear that bonuses may take place in the future, so if you are interested in bonuses we would suggest contacting the customer service team to see if there are any coming up that you could take part in. We do not have access to the bonus terms and conditions pages so we cannot give examples of what sort of bonuses may be available.
Educational & Trading Tools
While going over the site we did not come across any information or pages relating to both education or trading tools, this is a  shame as many brokers now try to help their clients improve on their trading, or provide them with information to help, so it would be good to see some content being added by GigaFX, even if it is just simple things like an economic calendar to recent news events.
Customer Service
The customer service page is a little bare, there isn't much information provided such as the opening times of the customer service team. The only information provided is a telephone number for the United Kingdom and Australia and an email address. GigaFX should try to give a little more information about their support team, especially as one of the aspects that they stated they excel in is customer support.
Demo Account
There wasn't any specific inflation about demo accounts on the GigaFX website, this doesn't mean that there aren't any as many brokers offer them once an account has been created, but due to there being no information available we cannot comment on their trading conditions or whether or not there is an expiration time on the accounts.
Countries Accepted
We could not locate any information pertaining to which countries are accepted and which are not, so if you are thinking of joining up with GigaFX, we would highly recommend contacting the customer service team prior to opening up an account just to make sure that you are in fact eligible for a trading account with them.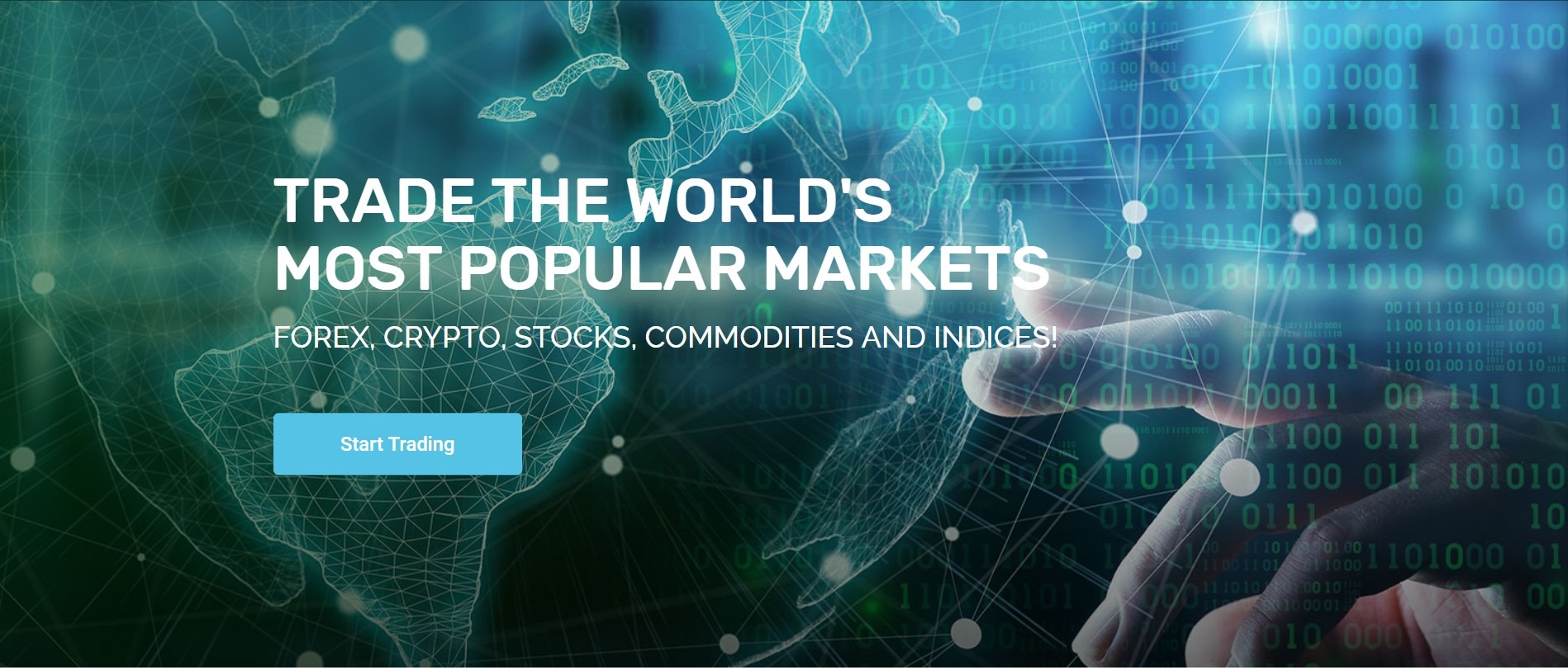 Conclusion
GigaFX has kept a lot of information about their conditions and accounts secret which is always a shame, especially as they claim to pride themselves on their transparency. We had to look elsewhere for information on the accounts and still do not have a lot of it. The maximum level is 1:200 which is ok, it offers a decent risk and reward ratio, spreads are a little high but that doesn't appear to be any added commission which is good. While some of the deposit and withdrawal methods are available, we do not know them all, we also do not know if it will cost us to put our money in, or to get it back out. Without knowing more about what is available, we would have to recommend looking elsewhere at this point in time.