Engulf Pips EA is a robot created in March 2020 by Nigerian developer Olamide Seun Bello. Olamide Seun Bello is a prolific creator of automated trading tools, many of them available in the MQL market.
Overview
The Engulf Pips EA does not use hazardous trading methods, resulting in a heavy loss of the entire Deposit such as Martingale, Grid, Arbitrage, etc. Every trade has its Stop Loss and Take Profit, and is optimized by the EA. Users can try their preferred currency pair in different time frames to see the most profitable time frame for that pair and stick to it. The best assets to use will be currency pairs and the most suitable periods include M5, M15, M30. As for brokers, none are off-limits, but it is best to use an ECN account with a low latency broker to ensure that transactions are executed in the shortest time possible.
Some parameters of Engulf Pips EA include:
– Automatic Batch Setting: If true it will pick up the batch size with the % of the account.
– Capital risk: percentage of capital you are willing to risk on each order.
– Volume of trade: If Auto Batch Setting = False, you can enter your standard batch size.
– Maximum number of open-air operations: total number of operations.
– Option to take a position: Choose the type of order you prefer.
– Set stop loss: if Ea automatic will pick up stop loss with the multiple of ATR below.
– Take advantage: If EA Auto chooses to take advantage of the multiple of ATR below.
– Take profit in pips: If you set Take profit = Manual, enter your preferred Take profit.
– Set the final stop mode: if = none, the final stop will not join the command.
– End stop (PIPS): if you set the end stop mode= end stop, enter your stop.
– Size of the second candle in proportion to the first: the size of the absorbing candle compared to the previous candle.
– Set ATR Multiple: The multiple of ATR for stop loss is Set stop-loss equals automatic.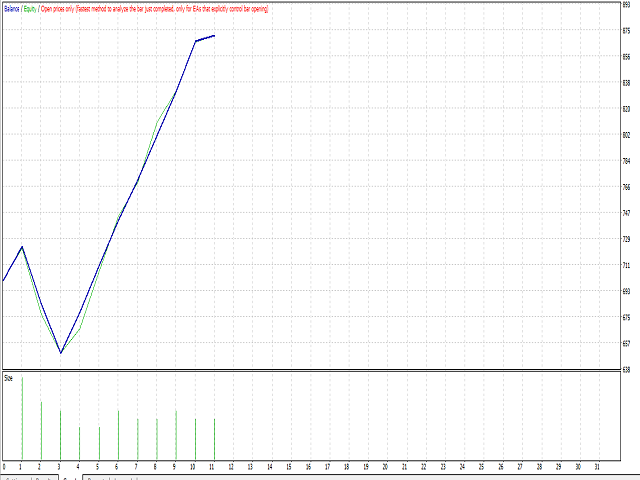 We always recommend the use of a VPS, a dedicated virtual server, while using an EA, this will allow all transactions to run and not lose any. In case of not having a server (MQL offers one in a promotional way), we will have to leave our computer on 24/7.
Service Price
This EA is available to the first 15 buyers for the price of USD 100, then it will rise to its normal price, which is USD 500. Likewise, the rent for a més is now available for 70 USD for the first 20 users, then it will go up to 200 USD.
Conclusion
In conclusion, we are talking about an EA in which the developer does not want to show how it works, or on which it relies to carry out its transactions. A minimum of information is always important. The only option we have left to rely on this tool is to download the free demo version and see how the EA works, find out what it does and how it does it, and also see if it can be profitable and useful for our trading style or not. As this is a newly created tool, there are currently no user opinions that can guide us with their experiences the usefulness of this robot.
This Forex service can be found at the following web address: https://www.mql5.com/en/market/product/47569