Decentralized Exchanges Are the Future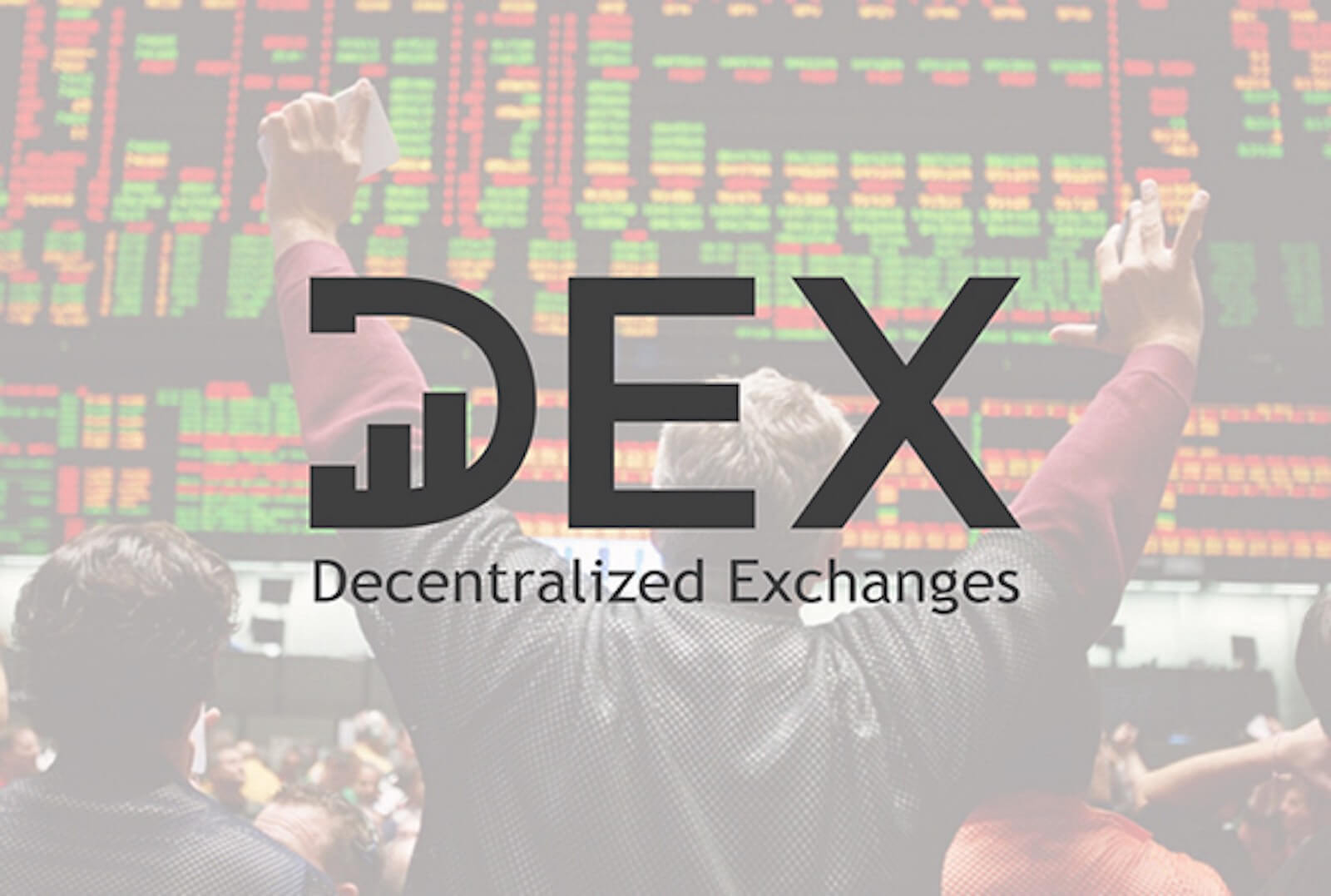 Decentralized exchange tokens' year-to-date returns are more than five times higher than that of their centralized counterparts, according to the latest report on Decentralized Finance by the cryptocurrency research platform Messari.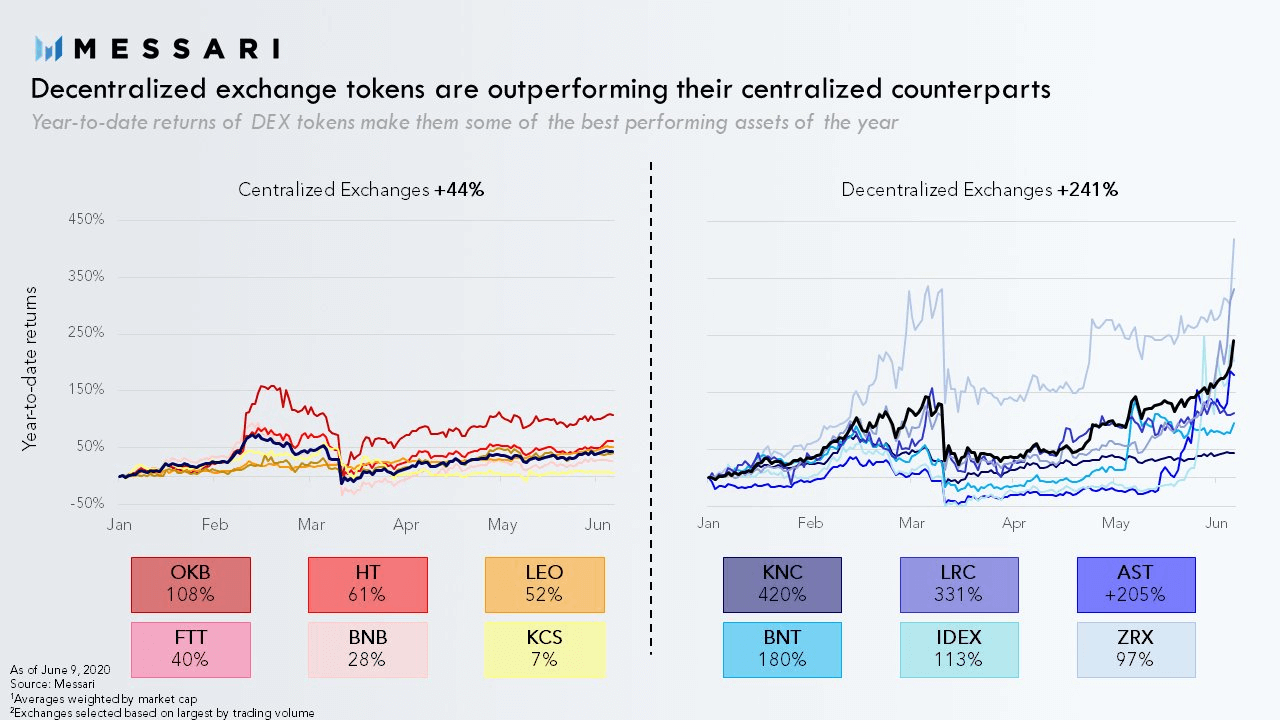 Decentralized exchange tokens have increased 241% on average in 2020, while centralized exchange tokens managed to gain only 44%. The report said that Kyber's token was leading the charge with a massive increase of more than 420%.
Decentralized vs. Centralized exchanges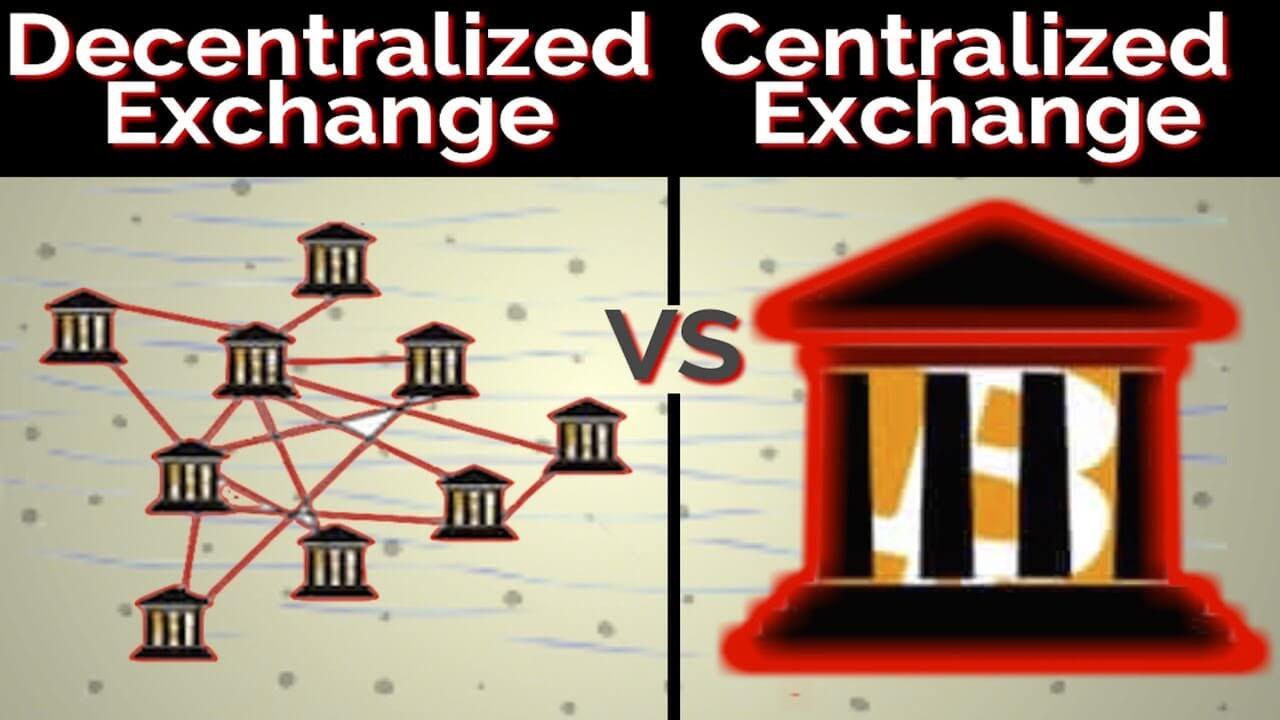 Spot volumes on Decentralized Exchanges have increased from $5 million all the way to $25 million, therefore increasing the DEX's share of overall trading volume to 0.5%, doubling its share before 2020. While they are still quite insignificant when compared with centralized exchanges, decentralized exchanges are growing at a much faster rate than centralized exchanges are. After all, decentralized exchanges are the only type of exchange that does not stray away from the initial goal of cryptocurrencies.
The main advantage of DEXs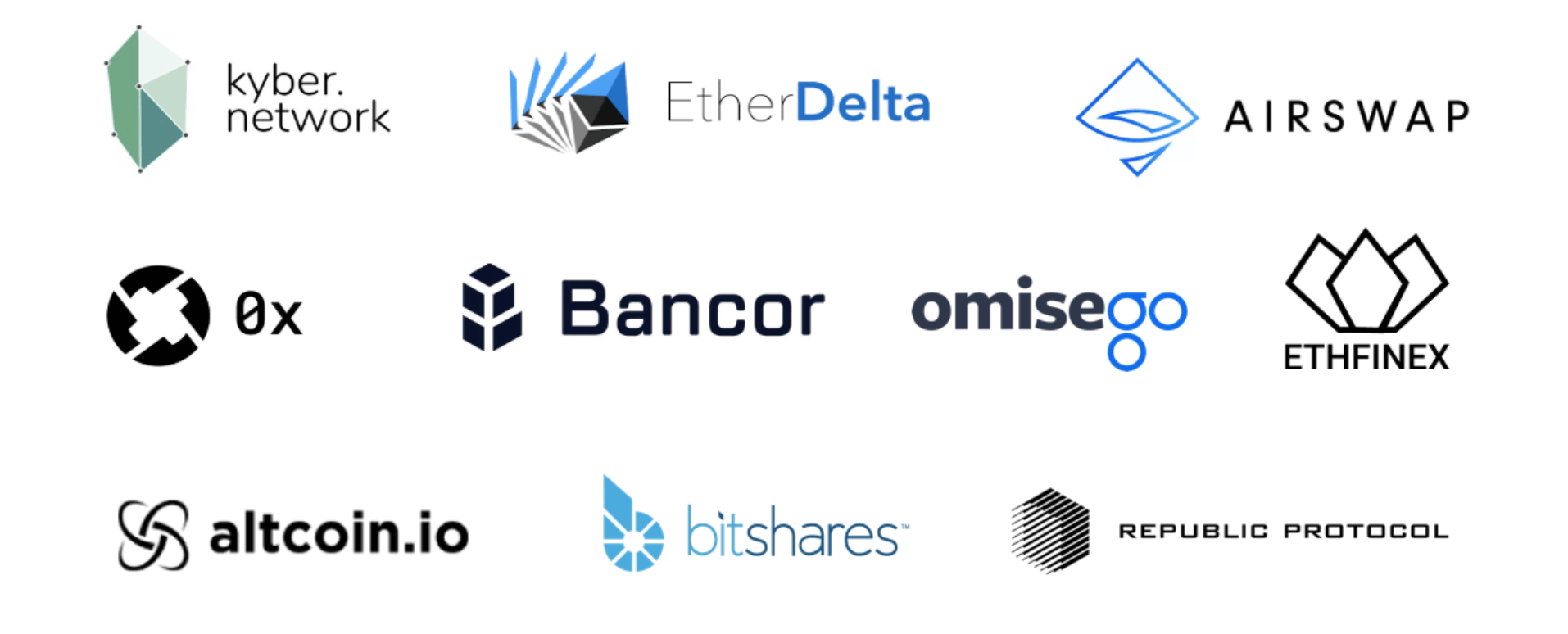 While the volumes of top centralized exchanges are still unmatched, there is one simple advantage do DEXs, which is that they don't rely on the existence of a centralized entity, which could prove to be a more scalable solution, both economically and in terms of user trust.