Founder of OKEx Exchange Arrested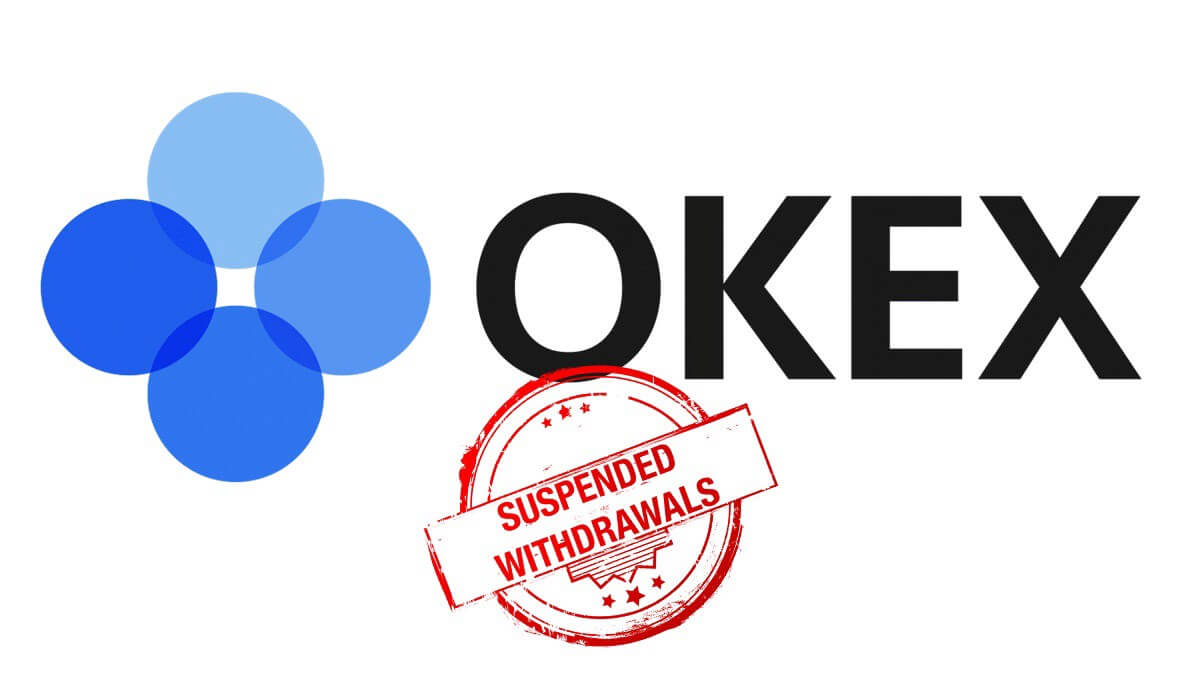 OKEx suspended all withdrawals at noon on October 16. They stated that the reason for the withdrawal suspensions was their cooperation with an investigation. Eventually, the news about the reason for the investigation made it out to the public. It turns out that Mingxing Xu, the founder of OKEx, was arrested at least a week ago.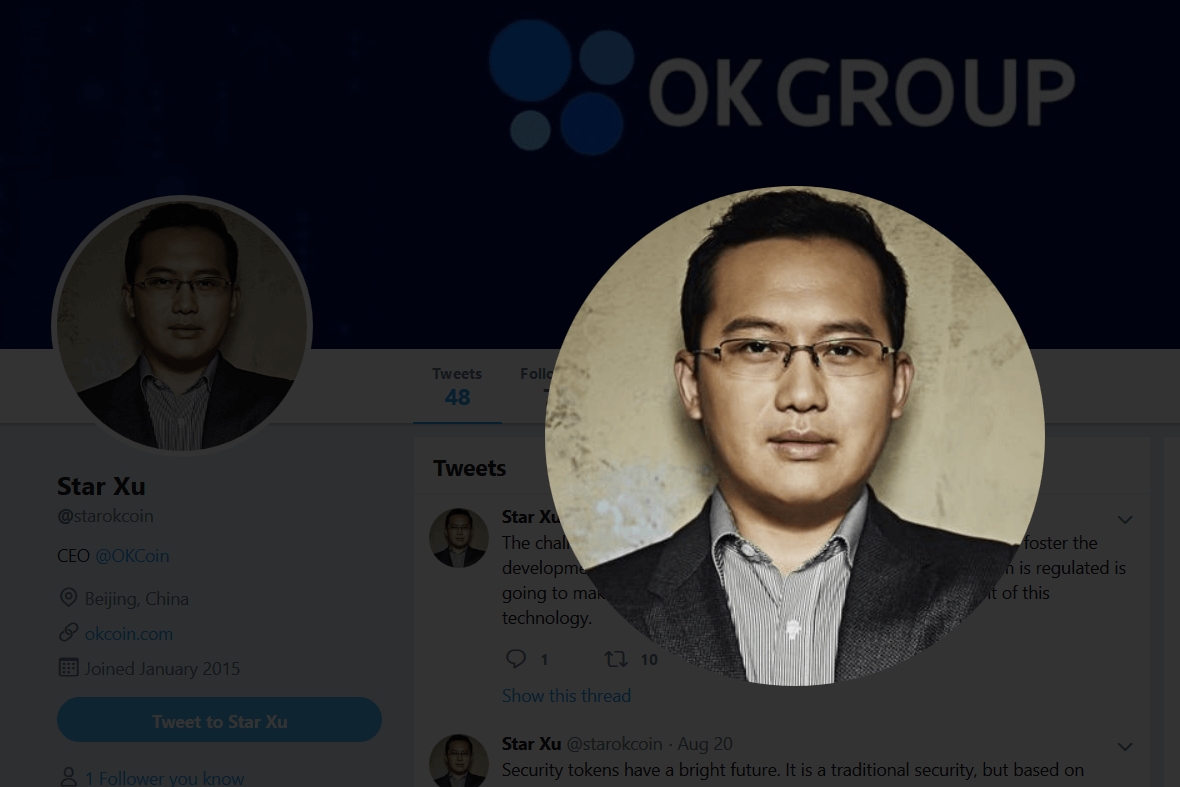 Although the OKEx team's official announcement states that an individual in possession of the exchange's private keys of the cold wallet is currently cooperating with a public security bureau in investigations. In short, this means that the person arrested is so important to the company that withdrawals could not happen without him around. Jay Hao, the CEO and co-founder of OKEx, stated that the issue was over a personal matter. He didn't say much, and the whole announcement was very vague.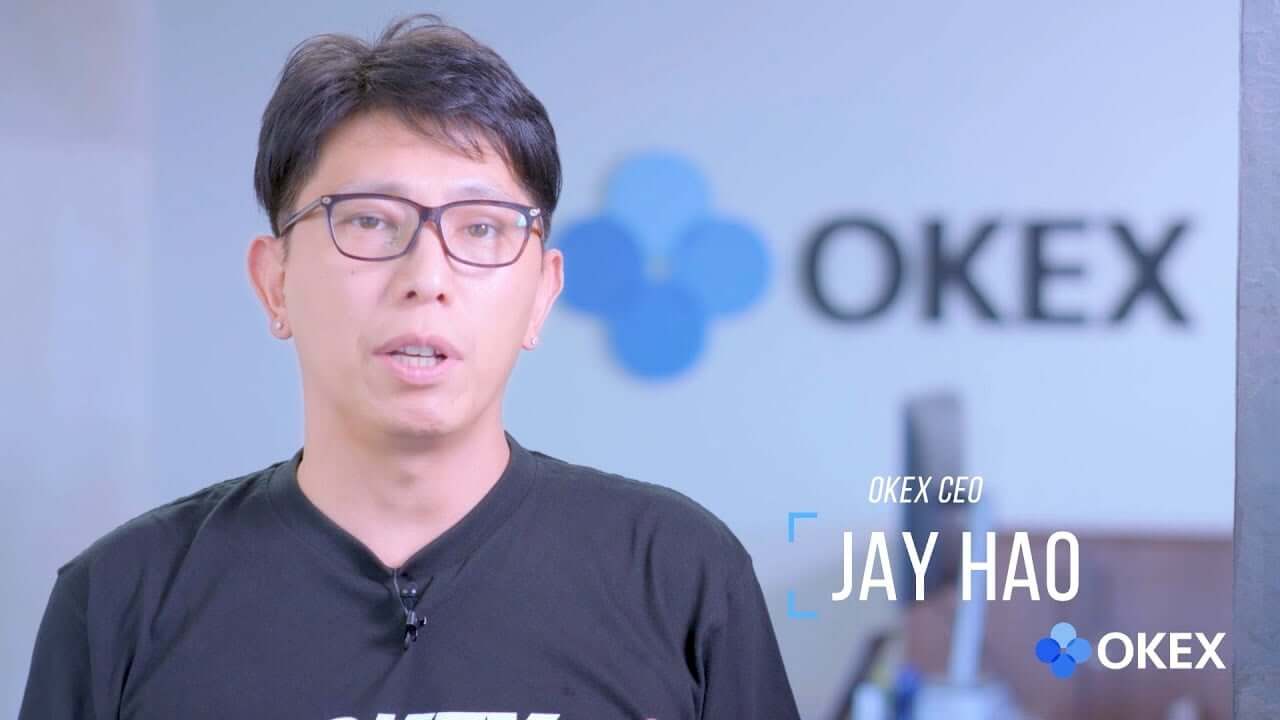 According to a recent report coming from Bloomberg, the Chinese police have launched an investigation directly linked to OKEx, but it's still unknown what exactly prompted the investigation. The exchange has made several statements in which they were assuring clients that the funds are completely safe and other activities will continue as normal. One such announcement came from OKEx CEO Jay Hao, stating that: We understand that the suspension of withdrawals impacts our users' experience on OKEx directly, and we wholeheartedly apologize for this." He added that all other activities, such as deposits, spot trading, staking, derivatives, etc. remain completely unaffected.
However, while the OKEx team ensures its customers that everything is okay, analysts claim that Bitcoin's most recent drop to the $11,300 support is caused by the market being afraid of another centralized exchange fiasco.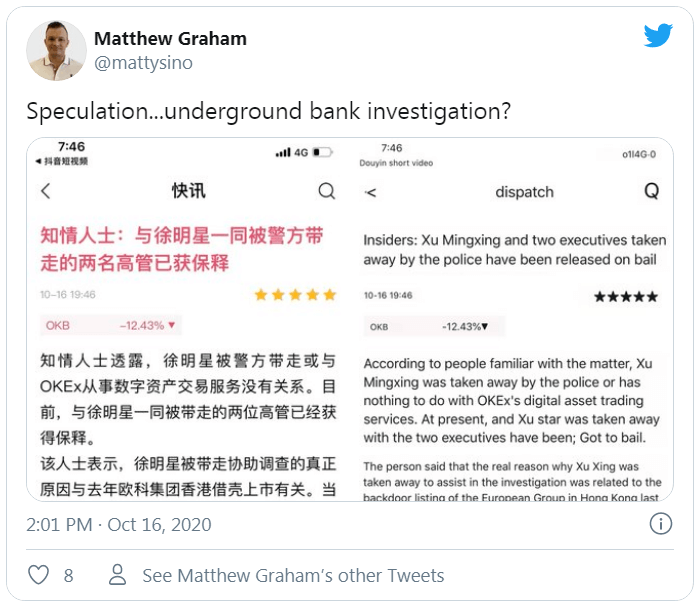 While many things are still unknown, it does seem that the arrest of Mingxing Xu might not be directly tied to OKEx and its operations. According to a non-official report that appeared online, Xu was already released on bail, while his arrest happened because he was ordered to assist in the investigation that was related to a backdoor listing of the European Group in Hong Kong in 2019.