Changelly exchange in-depth review – part 2/3
This is the second out of three parts of the Changelly in-depth review. This part of the review will touch upon the exchange's tools, its user interface as well as supported countries.
Changelly Tools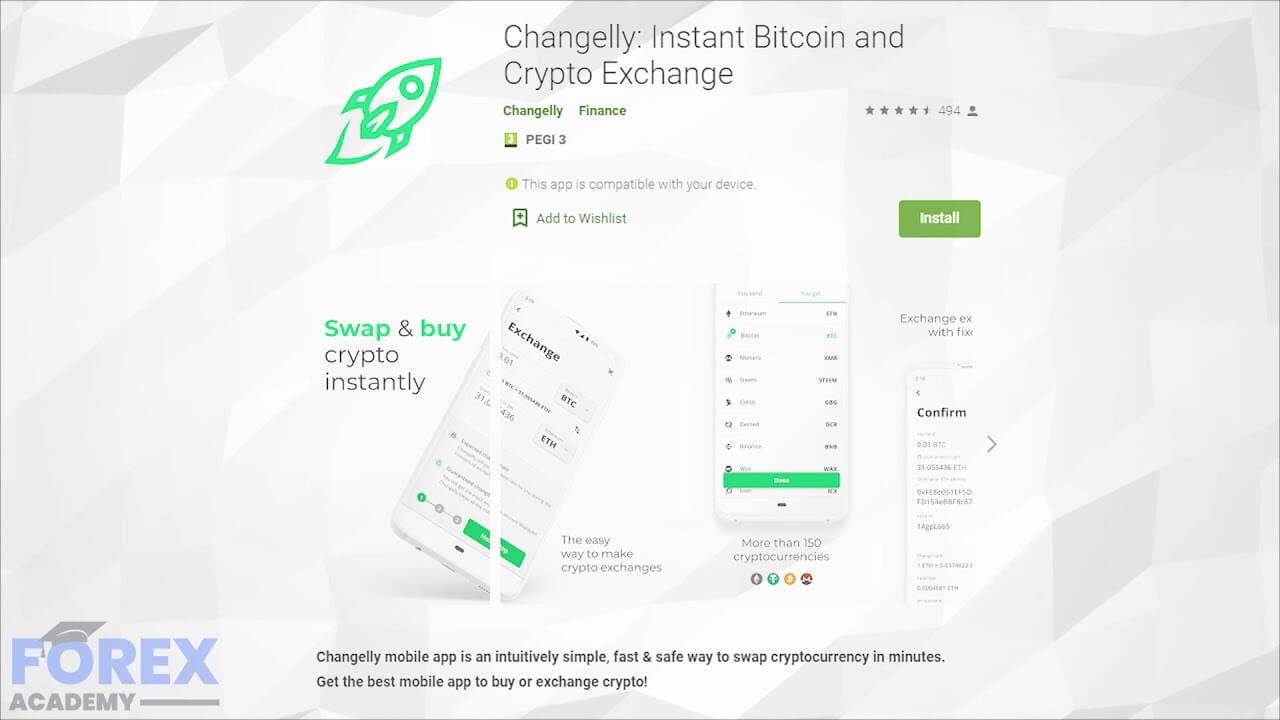 The platform released a new version of their mobile app with the feature of a fixed-rate mechanism onboard for both Android and iOS in October 2019. This feature allows users to swap their assets while avoiding the risks of market fluctuations. However, to those who would like to exchange cryptocurrencies at a floating rate, Changelly offers a market fee of 0.25% for all crypto-to-crypto transactions. This rate is considered the industry average at the moment. In addition to these features, users have the ability to buy the desired crypto assets by using their bank card right from the Changelly mobile app. They have the option to explore crypto exchange trade rates in real-time mode.
The app features do not end here. Changelly mobile app gives its users the ability to log in to their original Changelly website account, track the transaction history, store an address list for the most used wallets on the account as well as get assistance from the Changelly team in the support section.
The platform also offers its API as well as a customizable payment widget to any crypto service provider that wishes to broaden its audience by implementing new exchange options. Many wallets are using this feature on top of their web/desktop/mobile applications.
Changelly User Interface
The user interface is one of the most important things for traders, and one of the main characteristics of different exchanges. The user interface at Changelly is quite simple and more intuitive than what you could see with regular centralized exchanges. The reason for this is because:
Changelly is more of an exchange service rather than an actual exchange;
Changelly is made to be used by the inexperienced individuals, which requires user interface simplification.
Restricted Jurisdictions

While Changelly is available in many countries, it restricts users from many countries as well from joining. The platform is not accessible to traders from the USA, Cuba, Iran, North Korea, Crimea, Sudan, Syria, Bangladesh, or Bolivia. Users from other countries that are subject to United Nations Security Council Sanctions List, as well as its equivalents, are not allowed to the user the platform.
Changelly implemented AML/KYC procedure into their service. This means that the platform has the option to ask its users to show "proof-of-funds" as well as to go through the KYC check. The KYC procedure is done only if the Changelly's automated risk management system marked some user's transactions as suspicious.
Check out the third and last part of our series on Changelly, where we will discuss the platform fees, deposit methods as well as security.