Description
The CADJPY cross, in its 4-hour chart, exposes a contracting triangle pattern that belongs to the second wave of Minute degree identified in black.
According to the alternation principle and the extensions of the Elliott wave theory, this complex structure should precede the extended impulsive wave.
On the other hand, the last rally developed by the Oil group could support the bullish sentiment in favor of the Canadian currency.
A buy-side position will activate if the CADJPY cross soars above 76.08. In our conservative scenario, we foresee a rally at least until the level 78.16; however, we don't discard an upside till level 80. 
The bullish scenario will be invalid if the price drops below the level 74.63.
Chart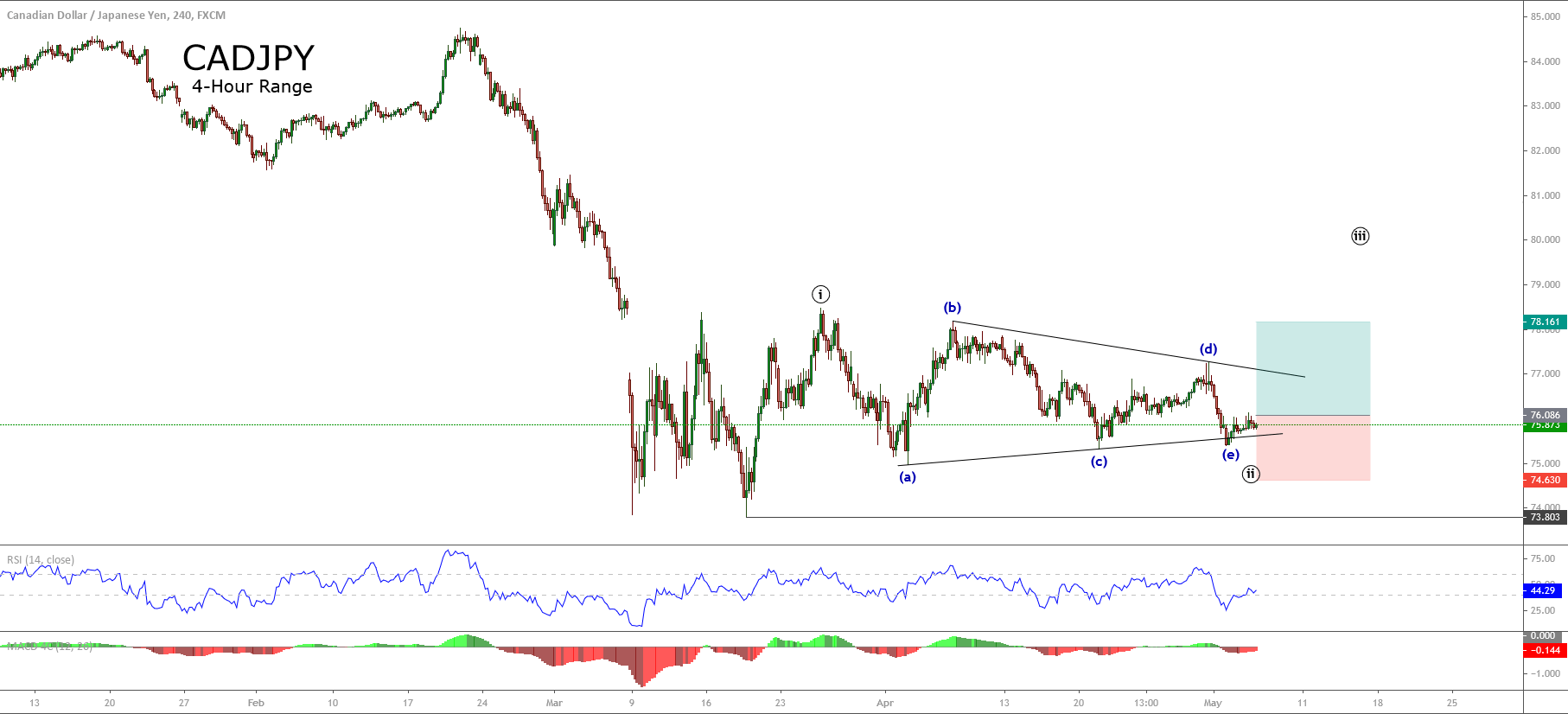 Trading Plan Summary
Entry Level: 76.08

Protective Stop: 74.63

Profit Target: 78.16

Risk/Reward Ratio: 1.43

Position Size: 0.01 lot per $1,000 in trading account.