Description
The CADJPY cross exposes an intraday bounce structure that suggests the possibility of an upward movement, which could surpass the Wednesday trading session high at 79.09, leading to the price toward a new intraday high.
From the 30-minute chart, we observe the low of the week's bullish reaction at 78.371 from where the price action reacted mostly upward. The price looks stopping the bearish pressure during the current trading session, developing an intraday double bottom pattern, which remains in progress.
On the other hand, the extreme bearish sentiment in the stock market leads us to expect an upward turn in the downward intraday session, increasing the possibility of weakness in the Japanese currency.
Our bullish scenario foresees an upward movement toward the September 18th consolidation high located at level 79.295, from where the price should find resistance. The invalidation level of our outlook locates at 78.52.
Chart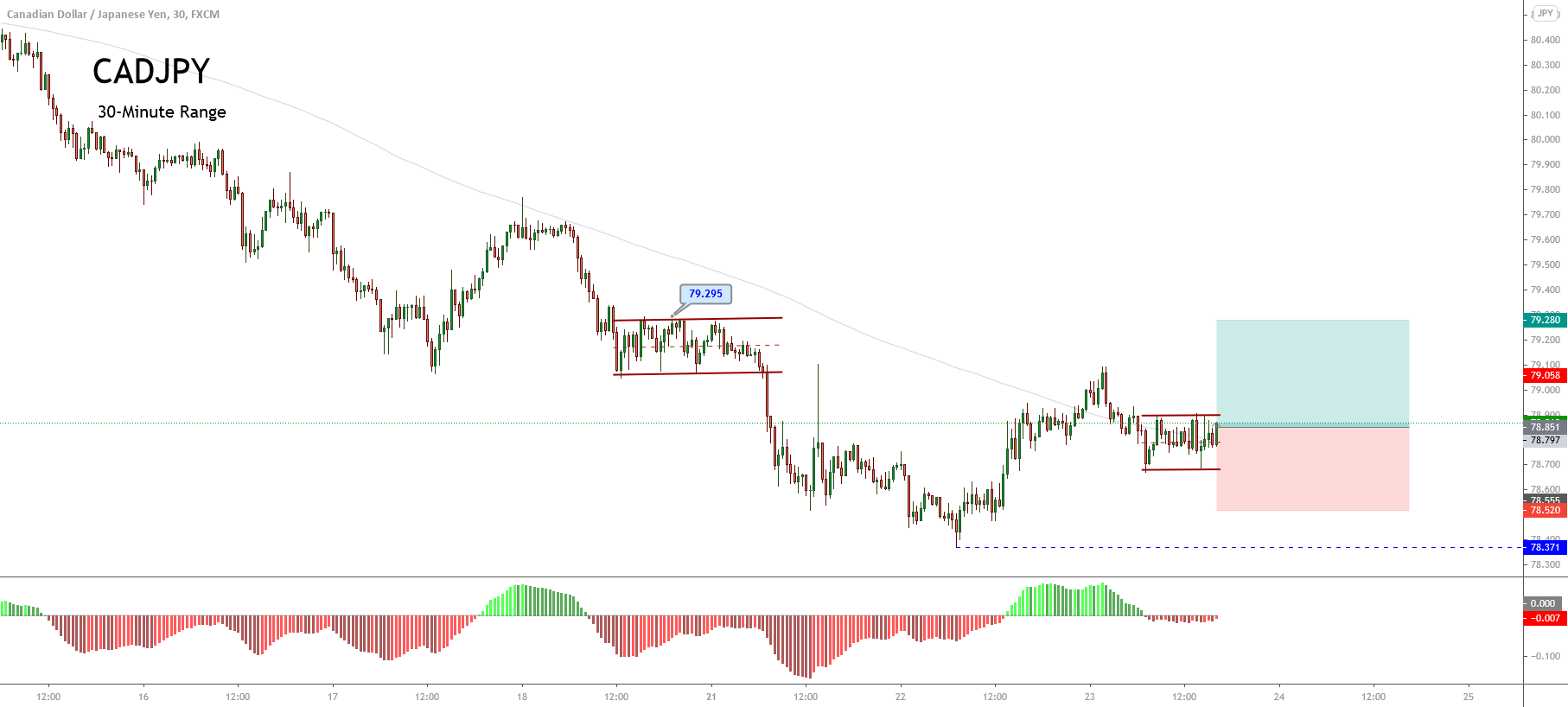 Trading Plan Summary
Entry Level: 78.85

Protective Stop: 78.52

Profit Target: 79.28

Risk/Reward Ratio: 1.30 

Position Size: 0.01 lot per $1,000 in trading account.
Check out the latest trading signals on the Forex Academy App for your mobile phone from the Android and iOS App Store.