Brokerjet is a CFD broker regulated by SECC and therefore does not accept clients from the USA. A rare touch to this broker is that they proudly offer multilingual customer support service so this could appeal to many traders who have perhaps struggled with communicating with a broker in the past. The website is also set out clearly for easy navigation.
Account Types
What is quite nice about Brokejet is that they have a 'what kind of trader are you?' section on their website which could help establish which account you should opt for between the Standard and Premium Account. Islamic accounts are also available. Frustratingly, however, the website does not set the two accounts apart by trading conditions specifically, but instead suggests the Standard is for those who are new to trading, and wish to deposit lesser amounts, while the Premium is for those more experienced, and who wish to trade larger sums with 'more features'. These descriptions are very vague and not particularly helpful, making it rather confusing to choose which account is actually best for you.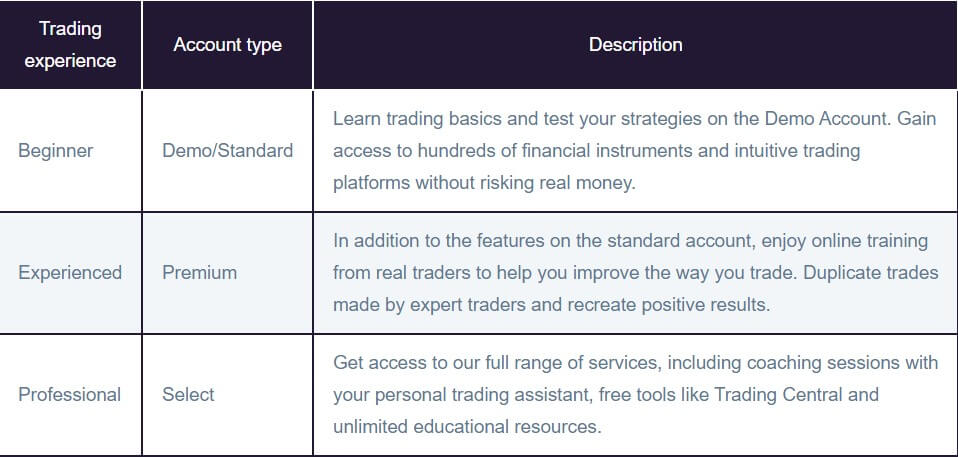 Platforms
Brokerjet offers MetaTrader 4 desktop, WebTrader and mobile versions meaning you can trade on the go, or form the comfort of your own home. 
Leverage
With Brokerjet you may trade with maximum leverage or 1:200 which we can all agree is generous and not all that easy to come across in brokers these days. This leverage allowance can really help maximize profits on winning positions, even if you deposit smaller amounts. 
Trade Sizes
The minimum trade size allowed is 0.01 lot which is pretty standard across the board. It is important to note as well Stop Outs are set at 50% which could actually be viewed as a positive as many brokers are circa 70-100%.  This lower percentage means the position gets liquidated later which can benefit the client. 
Trading Costs
Again, another issue with this broker is that it is mentioned that commission fees are applied, but the specific charges are not set out on the website, so it is unclear if either one of the two, or both accounts have commission fees applied. In addition, swap fees are not mentioned, but it is likely these are also going to be applicable, so do bear that in mind. 
Assets
With Brokerjet you can trade Forex, Stocks, and commodities. There are over 100 pairings to choose from, all of which are available to see on the website.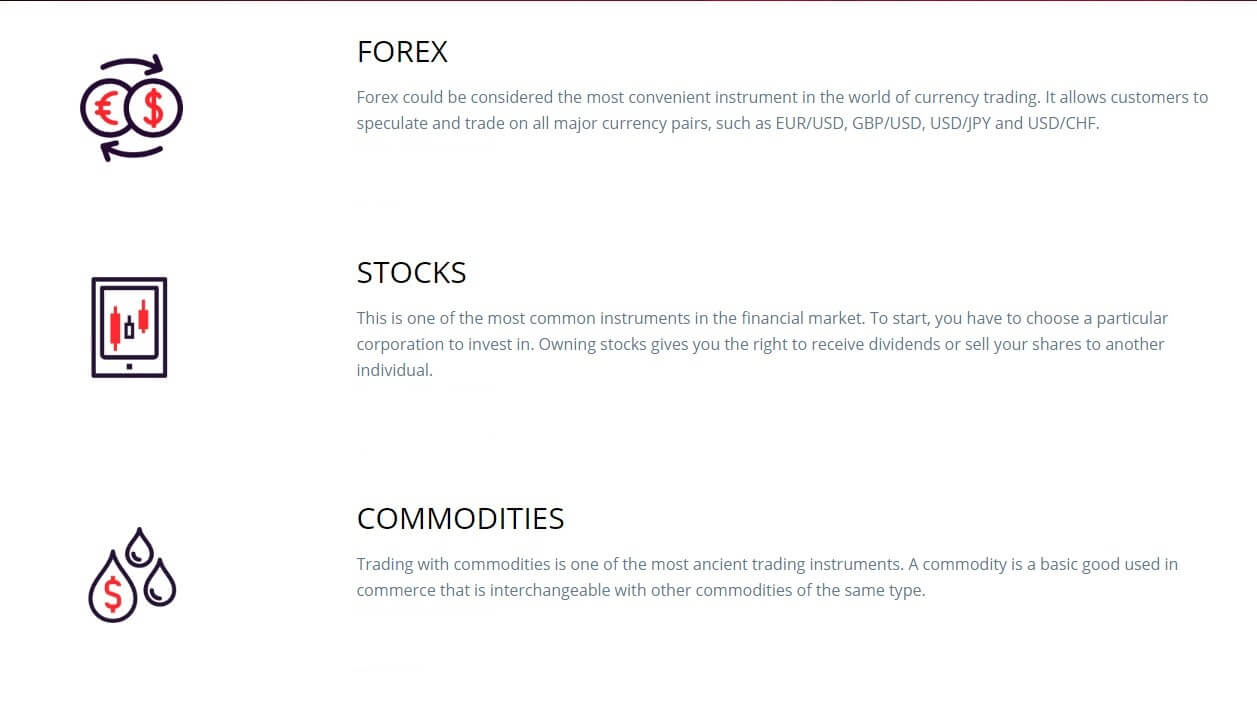 Spreads
Brokerjet offers floating spreads, but frustratingly, live spreads are not available to check out until you have opened an account. Be sure to open a demo account prior to live trading to ensure the spreads fit your expectations and are suitable for your style of trading.
Minimum Deposit
What is highly frustrating about this broker is that the website proved a lot of descriptive wording on the elements we are trying to establish specifics on, but does not actually tell us what the initial deposit requirement is. How on earth is one supposed to know if this broker is right for them if they do not have any indication of what the spreads are like, what the commission and swap fees are, and also what the minimum deposit required is? It is impossible to know how expensive it is to trade with this broker until you actually sign up for a live account. 
Deposit Methods & Costs
Under 'How to fund your account' on the FAQ page, it mentions that you may use a variety of methods to fund your account. However, on the 'Deposit methods' section on the FAQ, it states you may only bank wire via three different banks (Acleda, BIDC, and Canadian Bank). The costs of making these deposits are not mentioned at all, but be sure to check with your bank beforehand to find out if you will incur any fees on your side. 

Withdrawal Methods & Costs
Although the website gives little information mention of which withdrawal methods are available, or at which cost.  The only hint is some images at the footer of the homepage, suggesting the following methods are available: Neteller, Skrill, Wire transfer and card. There is no mention of these in detail at all, and no wording to offer any processing time scales or costs involved. 
Withdrawal Processing & Wait Time
As mentioned above, there is literally no information in the way of funding and withdrawing from this broker, so it came as no surprise to us to see that withdrawal timescales are nowhere to be found on the website. This lack of information we have experienced throughout this review strongly suggests this broker is operating in a questionable and possibly also a suspicious manner. 
Bonuses & Promotions
The FAQ page has not been very clear to pinpoint this information easily. However, if you delve through the reams of wording under the 'TRADING POLICIES AND PROCEDURES' section, there is some mention of example bonuses. However, this does not set out clearly which bonus amount is actually available and allowed on which account types. 
Educational & Trading Tools
Ebooks, Videos and a Glossary are all free tools available via the Brokerjet website, which is definitely a bonus for clients, especially for the novice traders that wish to broaden their trading knowledge and develop their skills prior to live trading. 

Customer Service
Brokerjet offers customer support during the hours of 07:00 AM to 18:00 PM from Monday to Saturday. Should you require any assistance, you may contact this broker via telephone or email. Unfortunately for some, there is no live chat service available for those wanting a more efficient and easy means of client support. 

Demo Account
It is a basic expectation for a broker to offer a demo account, which this broker does offer. This is especially useful and should be encouraged to be used by anyone who is not 100% confident or ready to deposit real currency into a live account. 
Countries Accepted
In light of their SECC regulation status, this broker clearly states that they cannot accept clients from the European Union, Canada, Israel, and the USA. All other jurisdictions are welcome to trade with Brokerjet.
Conclusion
This broker website is far from amicable; little information is easily found, if at all. There is ample wording on the subjects we have tried to cover, but little in the way of actually providing the specific details that would benefit a potential client in the way of deciding if this broker is right for them or not. It should go without saying, but it is, of course, wise to only sign up to a broker if you are aware of ALL trading conditions and requirements you are expected to adhere to, as a client, before you register for a live account.