Blitz is an Expert Advisor that was published to the mql5 marketplace in February of 2020. The developer Gennady Sergienko last updated it to version 1.7 to fix some bugs within the programming the day after its launch.
Overview
Blitz is a fully-automated EA that was created to trade Gold (XAUUSD) on the MT4 platform. Using a breakdown strategy based on capturing price movement, it catches the price movement when it knocks out the stop loss used by manual traders. The EA estimates the stop loss of other traders by analyzing statistic-based strategies such as Bollinger Bands, Parabolic SAR, ZigZag, and Fractuals. Note that all of these indicators must be installed within your terminal for the EA to work. There are advantages and disadvantages to the overall idea.
Speaking advantage-wise, the strategy is safer than riskier options such as Martingale and it should typically work, as it is a consequence of trading against manual traders. On the downside, Gold is a more volatile instrument and traders should expect to see serious levels of resistance when there is a large volume of orders. Requotes for order execution and slippage are other potential drawbacks; however, trading with a reliable broker with a spread of less than 30 and a low ping can reduce the negative outcomes here.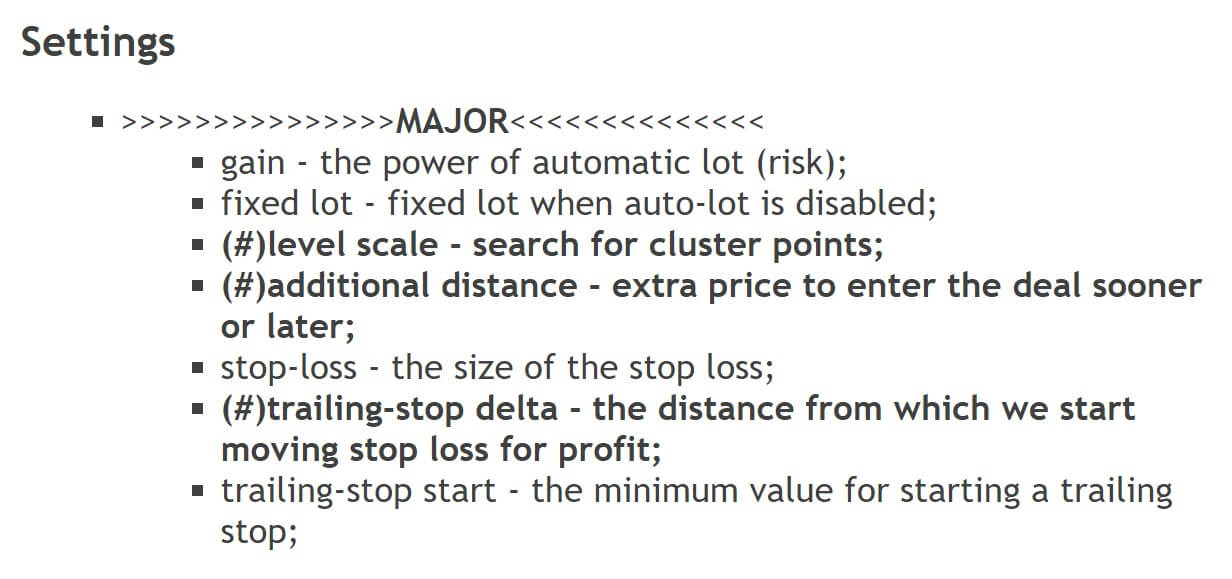 Service Cost
For $199 USD, traders can buy this product with 14 activations. There is an option to test it using a free demo account, but the developer doesn't offer traders the ability to rent at a lower rate. Being that this EA only focuses on Gold, traders might need to purchase additional software to trade currencies, which would of course increase their overall investment in EAs.
Conclusion
This EA is intended for trading Gold, which is historically more volatile than trading with regular currency pairs. It makes guesses about others stop loss in order to trade against them by taking specific strategies into consideration, but there are some potential pitfalls that come with this type of strategy. If you're curious as to how it has worked for others, you'll only find the overall rating to be 2 and a half stars. We found the following comments interesting:
"Waiting for update/improvement." -Stephan
"If the EA developer decides to answer some questions that I have and provide an update to make this a profitable EA I'll re-evaluate my rating." (one-star review) -Biro
Taking all reviews into consideration, there seem to be two main problems; first, the developer needs to provide another update to address some existing issues, and second, the developer takes several days to get in touch with users. Traders will want to consider these potential drawbacks along with the price, or perhaps it would be best to wait for the program to be updated from version 1.7 before buying.
This Forex service can be found at the following web address: https://www.mql5.com/en/market/product/31250