The Advanced Trade Copier Reciever is a trade copying software that can be found on the MQL5 website, we have provided a link to it so you can see exactly which piece of software we are looking at. This software was first released back on the 16th of January 2016, there have not been any further updates so the software version is still 1.0
Overview
This is a tool designed for MetaTrader 4, it allows you to copy trades from a master account to the account that is using this piece of software. This only receives trades, it is not able to send them, you will need to also purchase the sender if you wish to send trades.
Some of the basic features of this software:
Copy orders between accounts
The accounts do not have to be on the same VPS
Web-based copying features
Account information on the chart
There are a number of additional settings and features available including options for magic numbers, dynamic lot sizes, custom lot sizes, maximum lot sizes, trader symbols, and account symbols.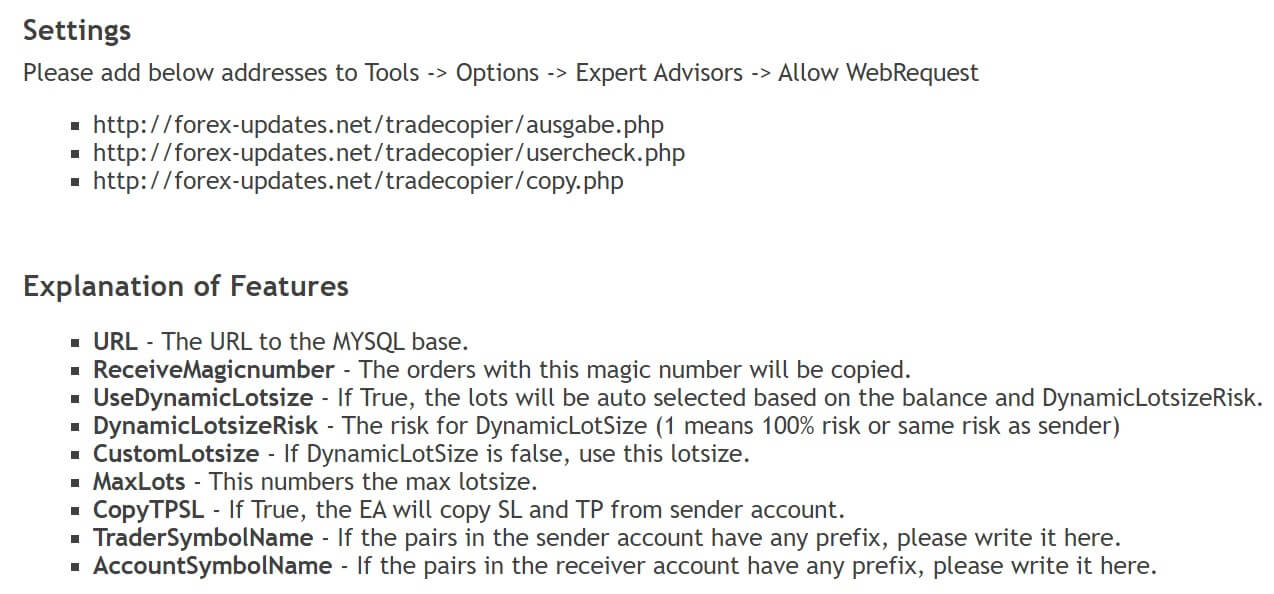 Service Cost
It will cost you $25 in order to purchase this utility software, you can also rent it, to rest for 1 month it will cost you $10, for 3 months it will cost you $15, for 6 months it will cost you $20 and to rent the software for 1 year it will cost you $24. Ther eis also a free demo version available but the limitations of this demo are not known.
Conclusion
There is just one review available, the good news is that it is a 5-star review.
"The best trading copier! Thanks a lot to the developer! It made copying orders very easy!!!!"
There aren't any other reviews available, so it seems that the person using it is enjoying it, we would always recommend that you download and try the free version, this was you can ensure that you are able to get it functioning properly and that it works the way that you need, before putting any money down on a purchase or rental.
This Forex Indicator is currently available in the MQL5 marketplace: https://www.mql5.com/en/market/product/13498