Trade Choice FX Limited with address at Cedar Hill Crest, Villa, Kingstown, Saint Vincent, and the Grenadines. It is a Registered Broker in Saint Vincent and the Grenadines with business registration number 23324.
This is what they say in their presentation:
"YTC (Yourtradechoice) provides all operators worldwide with the tools and platform to operate in the Foreign Exchange and OTC market, with superior liquidity and all the financial regulations necessary to provide a better and legal service to our clients."
With YTC you can operate in the online forex and equities market through the leading and most reliable MT4 platform, which allows you to easily access all the instruments and products offered by YTC.
ACCOUNT TYPES
They have three types of accounts:
The classic account is the most suitable choice for investors with a higher degree of confidence in their analytical skills, knowledge of financial markets, and business experience. The minimum deposit to open a classic account is between $ 1,000 and $10,000. Customers who choose this account get the right to trade with all instruments available on the trading platform and can receive bonuses as well as some special offers applicable to their deposit. They are also entitled to the assistance of our account executives 24 hours a day, 7 days a week.
This type of account is the best choice for novice investors. It has been developed for clients with minimal or no experience in financial markets, so they could gain more experience in trading, but through limited risk management. These customers usually opt for something more secure for the start of their speculative activities. However, the standard account offers the same operational and analytical features available to VIP or Classic account users. The only difference is the amount of the minimum deposit required, which is US $ 5,000. 
The VIP account is for those clients who, in addition to having some degree of confidence and experience in the financial markets, know exactly what they are looking for in an investment. This account offers preferential attention and individual consultations, a wide range of operational tools, and an option to receive customized reports. All benefits of this type of account are available to customers whose deposit in the account exceeds US $ 10,000.
PLATFORMS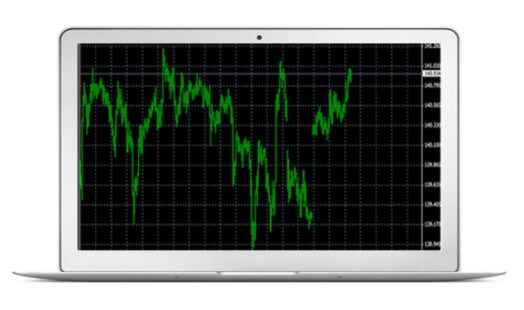 Your Trade Choice, like most brokers, offers its clients the MT4 trading platform. Remember that MT4 is one of the traders' favorite tools for the following reasons, it is stable, it is reliable, has many functionalities and complements that have been perfected over the 10 years in the financial market.
MT4 also provides other valuable technical and analytical tools such as advanced graphics, technical indicators, and expert advisors who can automate trading.
LEVERAGE,  TRADE SIZES & SPREADS
We see that in the VIP account they offer the best spread conditions, although they are still a little high for the industry average and require a high deposit of 10,000 USD.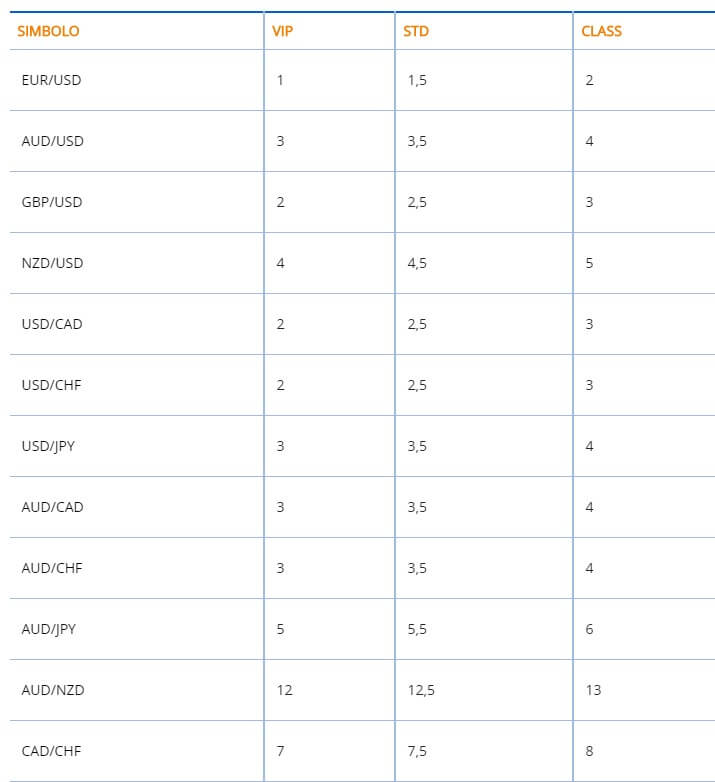 Both the Classic and Standard accounts have even worse Spread conditions even if their entry requirements are lower. TRADING COSTS
ASSETS
With the YTC broker, you can only operate Forex. The website does not specify how many currency pairs are available to trade, though many were, The unavailability of investment in stock market indices and Commodities is a bit of an offer for potential traders.

MINIMUM DEPOSIT
Depending on which of the 3 accounts this broker offers, the minimum deposit requirements vary between 1,000 USD and 10,000 USD.
DEPOSIT METHODS & COSTS
This broker accepts payments through bank wire and credit and debit cards. There are no options to fund one's account via an electronic payment system like PayPal, Neteller or Skrill.  The costs for deposits via bank transfer are borne by the trader. We have no information as to whether YTC charges any commission on card income.  Another interesting fact, the broker Trade Choice FX Limited is domiciled at a postal address in Tallinn (Estonia).

WITHDRAWAL METHODS & COSTS
Withdrawals will be paid to the same form of the deposit that was previously used, either by bank transfer or by debit or credit card. We do not have information about the costs associated with withdrawals from your account.
There is also no information about the time we have to wait to receive the funds once the withdrawal of the funds has been ordered.
BONUSES & PROMOTIONS
Your Trade Choice offers a welcome bonus for new customers. This bonus consists of a credit on the customer's account of 10% of the initial deposit with a maximum of USD 2,000. Terms and conditions apply.
A welcome bonus is an addition to the customer's account balance, but cannot be withdrawn; it will only be used for commercial purposes, but you can always withdraw the winnings received from transactions made with a Welcome Bonus. Customers can also transfer the bonus amount between their accounts, but each individual customer can redeem only one bonus promotion.
A Welcome Bonus will be canceled and deleted from the trading account when the account balance is negative or equal to zero. In addition, if the Company detects any fraudulent activity in the customer's account, the Welcome Bonus will be canceled and all transactions made with that bonus will be subject to an internal review.
EDUCATIONAL & TRADING TOOLS
YTC seems to have an extensive academy for its clients. It has a "Tradingpedia", Forex vocabulary, Forex and Trading courses, as well as webinars and seminars. We have not been able to observe anything related to this subject, we have had constant messages of error when we wanted to access some educational content, it has been really frustrating.
CUSTOMER SERVICE
To have access to customer service have 2 main ways, phone, and email. No online chat.
The contact lines are:
Trade Choice FX Limited
Cedar Hill Crest, Villa, Kingstown,
St. Vincent and the Grenadines
Tel.: +442031294339
E-mail:info@yourtradechoice.com
DEMO ACCOUNT
Apparently, you have the option to have a Demo account. Unfortunately, we cannot assess it, as it has been impossible for us to download it. The website has given us the same errors as when we wanted to access educational content.
COUNTRIES ACCEPTED
Citizens of any country in the world can open an account with Your Trade Choice, EXCEPT the following: New Zealand, United States of America, Democratic People's Republic of Korea (North Korea), Eritrea, Iran, Iraq, Liberia, Libya, Somalia, Sudan, and Syria.
CONCLUSION
We've detected too many errors on the website. We have not been able to access the educational content and we have not been able to download the demo account to evaluate it.
Your Trade Choice is one of many unregulated brokers. It is registered in Saint Vincent and the Grenadines, a well-known tax haven. On the broker's website, it says that the trademark YTC belongs to the Choice Trade International Group, a company registered in New Zealand.
It is important to note that in 2016 the Forex broker Your Trade Choice was blacklisted by the Russian self-regulatory body (KROUFR), on the grounds that the broker did not allow the withdrawal of funds from its customers. The CNMV (Spanish Regulator) has also published a note warning against Your Trade Choice, where it says it does not have the necessary license to trade in Spain.
We always warn to be very careful with the offshore brokers that have no regulation. The reason is very simple, the clients are totally unprotected because no agency protects them and there are no compensation systems.
Your Trade Choice has already been warned by several regulators and already has a bad reputation for not allowing its clients to withdraw funds. It is prudent to choose another broker and use the services of an intermediary regulated by the UK FCA or ASIC.