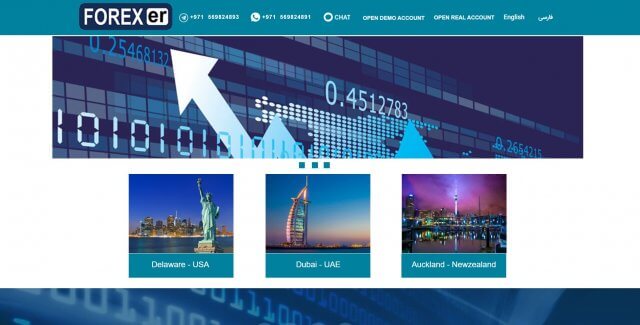 FOREXer is a product of the investment firm Global Eternity Limited, with operations based in Dubai, Switzerland, and the United States. The company has retained more than 10 years of experience in the forex market since being founded in 2004. Offering commission-free accounts, FX, metals, energy products, and a training program, FOREXer does manage to bring some advantages to the table. However, traders will want to carefully consider a few significant details before making the decision to open an account. Keep reading to find out everything you'll need to know, along with our final opinion on the broker. 
Account Types
FOREXer offers four main account types: Limited Real, Real, P.R.O.F.I.T., and Investment. The Limited Real account can be opened for the broker's lowest $200 USD deposit. The account offers access to all of the available trading instruments, but leverage isn't available and the account's balance cannot exceed $2,000. Live accounts also offer access to all instruments, with a 1:10 leverage cap and spreads from 2.5 pips. Those that wish to access higher leverage can take a quiz to unlock better options. The remaining accounts are aimed towards professionals, therefore, they come with higher deposit requirements, while reducing the availability of certain tradable instruments. Under the broker's P.R.IO.F.I.T. account, limitations are implemented to prevent losses. Traders can only deal in one currency pair at a time and any losses will result in the trader having to wait until 00:00 GMT to place another trade. Only a part of the account's balance is available, while the other part is kept in the savings account for future trades. Traders will find that accounts do differ in several ways, so we would recommend comparing account details below. 
Forexer Limited Real Account
Minimum Deposit: $200 USD

Leverage: 1:1

Assets: 26 currency pairs, metals, energies

Spread: From 2.5 pips

Commission: Zero
Forexer Real Account
Minimum Deposit: $2,000 USD

Leverage: 1:10 or higher upon quiz completion

Assets: 26 currency pairs, metals, energies

Spread: From 2.5 pips

Commission: Zero
P.R.O.F.I.T Account (Limited account – funds kept in savings, can only place one trade at a time)
Minimum Deposit: $10,000 USD

Leverage: Up to 1:500

Assets: 7 major currency pairs & Gold

Spread: From 2.5 pips

Commission: Zero
Investment Account
Minimum Deposit: $100,000 USD

Leverage: 1:5

Assets: 26 currency pairs

Spread: From 2.5 pips 

Commission: Zero
Platform
The broker offers its own version of MetaTrader 5, similarly named FOREXer 5. The platform is available on desktop and mobile devices and is described as being the latest version of MT5. Take a look at some of the platform's features below.
Advanced charting options + custom chart timeframes

Comes with 1,000+ free trading strategies and supports EAs

Provides 2 more pending order types and more languages than MT4

3 chart types, 21 time periods, more than 70 technical tools

Provides the ability to analyze market depth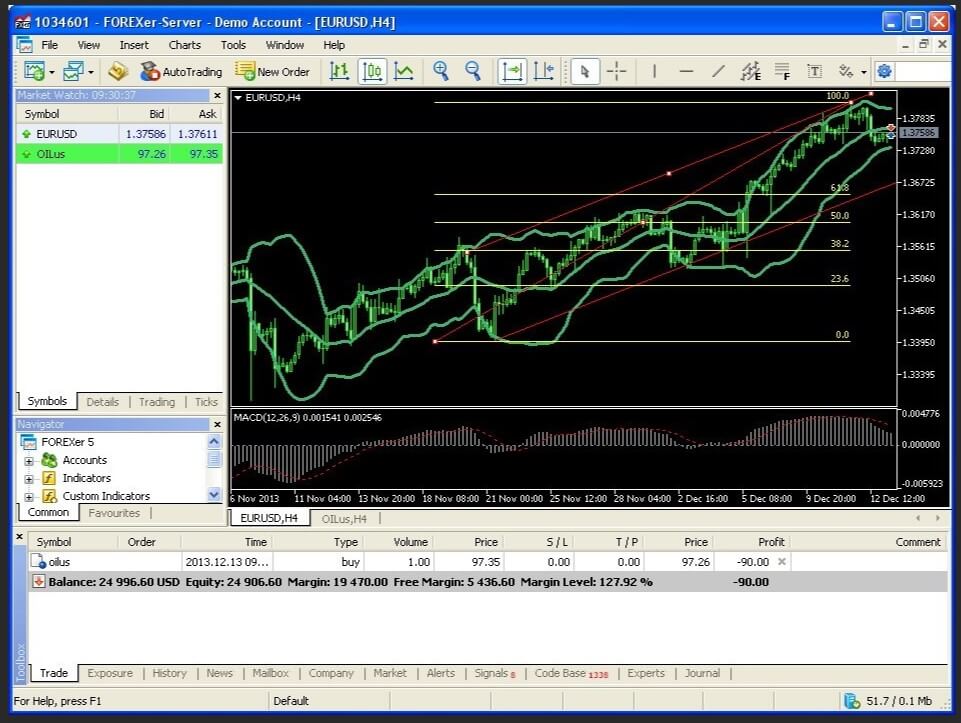 Leverage
The broker's Real account offers a maximum leverage cap that is lower than even ESMA standards. Traders that would like to use leverage higher than 10:1 must participate in a mandatory leverage quiz due to the broker's belief that trading with a higher leverage is one of the biggest mistakes made by beginners. We've seen some similar requirements with a few other brokers, however, FOREXer is offering one of the lowest caps out there for trading FX options and shouldn't ask clients to complete the unnecessary quiz considering how restrictive this offer is in general. It's easy to find leverage options of 1:30, 1:100, and higher without the need for any additional proof of competence to unlock those levels elsewhere.
On the other hand, P.R.O.F.I.T. account holders are supplied with a leverage cap of 1:500, which is on the opposite end of the spectrum. Those that open a Limited Real account do not seem to be able to use any leverage at all, meaning that those traders will be forced to trade with the amount of funds that are directly available in their account. One of the main draws to forex trading is the ability to use leverage, the lack of which makes the experience almost obsolete. Investment account holders are limited to a leverage cap of 1:5. 
Trade Sizes
The minimum order volume is one micro lot (0.01) on currency pairs and one mini lot (0.1) for other trading products. Hedging and scalping are supported within the trading platform; however, the broker advises against scalping with advice that the form of trading usually ends up in large losses. There is also a limitation that only allows scalping under leverage of 1:10. 
Trading Costs
FOREXer profits through spreads and swaps, with zero commission fees being one of the broker's main advantages. This often results in slightly higher spreads, but many traders prefer this type of account setup for the fact that it is easier to keep up with the cost of placing a trade. On the downside, the broker offers spreads from 2.5 pips, which is high even considering the lack of commission charges. Overnight interest charges, or swaps, are also applicable. Swaps are credited or debited on positions that are held past the daily market closing time based on current market rates. On Wednesdays, swap fees are tripled. The broker mentions that there are no hidden fees, so traders shouldn't expect to pay inactivity fees, maintenance fees, or other hidden charges. 
Assets
Forexer offers 26 currency pairs, which consist of majors like EURUSD and USDJPY and minors, with no option to trade exotics. The spot metals Gold & Silver and energy products, including US Oil and Gas are also available. Note that the P.R.O.F.I.T. account is limited to 7 major currency pairs and Gold, with no option to trade additional FX pairs, Silver, or energies. The Investment account only offers access to currency pairs. According to the website's investment chart, agricultural options and stocks are available on-demand for Real account holders. In another section of the website, the broker claims that stocks are not available at all. Agricultural products may or may not be available upon demand.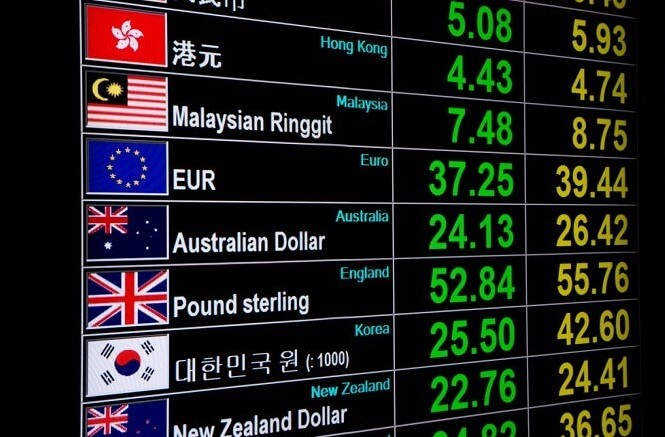 Spreads
All accounts seem to share the same starting spreads from 2.5 pips. At 1 pip higher than the industry average, the currency pairs EUR/USD, GBP/USD, and USD/JPY are the only currency pairs available for this price. From there, spreads are raised to 3 pips on USD/CHF, 4 pips on EURGBP, and then 5 – 14 pips on the remaining currency pairs. Spreads on Gold & Silver are listed at 70 pips. It would be difficult for traders to turn a profit under these conditions unless one sticks with instruments that maintain a 2.5 pip range. Even then, the broker's clients will have less of a chance of success. It's also odd that better spreads aren't offered to those clients that deposit $10K or $100K for one of the better account types. We've provided a few spread examples below. 
EURUSD: 2.5 pips

AUDUSD: 5 pips

AUDCHF: 9 pips

Gold/Silver: 70 pips
Minimum Deposit
FOREXer asks for a fairly significant deposit of $200 USD to access their Limited Real account. While the account does offer trading on all of the supported instruments, traders won't have access to a leverage higher than 1:1 on the account, which could be a deal-breaker. Elsewhere, one could open a full live account for the same deposit or less. Upgrading from a limited account to a Real account will require traders to make a $2,000 deposit, which doesn't seem to match the high spreads associated with the account. P.R.O.F.I.T. accounts also limit the trader's experience under conditions that the account aims to limit losses, and the broker asks for another steep deposit of $10K on the account. Finally, the most expensive Investment account requires a deposit of $100K or more. 
Deposit Methods & Costs
FOREXer only accepts deposits through bank wire transfer. Although this is a traditional funding method, wire transfer goes hand in hand with fees and longer processing times. The lack of other options can be inconvenient and many other brokers offer cards and often times e-wallets as available deposit and withdrawal methods. Note that the broker does not charge fees on incoming deposits from their side, but it is unlikely that traders will receive the full amount after banking fees. Any deposit that is received after the 12:30 p.m. (GMT) cutoff time will not be credited until the following business day.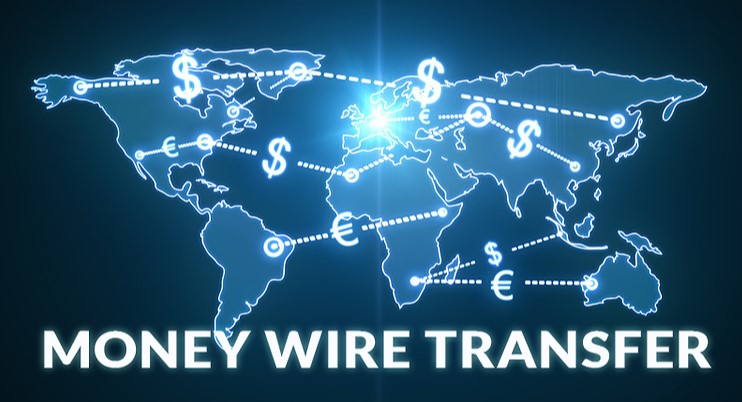 Withdrawal Methods & Costs
With bank wire being the only method of withdrawal, traders will likely be forced to pay fees charged by their own personal banking institution. Fees can be as low as $15 but are typically around a range of $25 – $50. If you're unsure of your bank's policy, then we would recommend reaching out to find out exactly how much of a fee will be charged. It's disappointing that other methods aren't available, although traders should keep in mind that profits are typically withdrawn to bank wire in general through other brokers. In order to submit a withdrawal request, traders can send the completed withdrawal request form through fax or email, fill out the online form, or contact the broker over the phone to request the withdrawal. 
Withdrawal Processing & Wait Time
Once a withdrawal request has been completed, the entire withdrawal amount will be removed from the trading account and should "immediately" be transferred to the bank account according to the website. However, actual terms state that requests are considered during the odd working hours of 4:30 a.m. to 7:30 a.m. (GMT) and any forms that are turned in after the early morning cutoff point won't be processed until the following business day. Requests are not processed on Friday, Saturday, and Sunday. 
Bonuses & Promotions
Although the website lists a monthly drawing that is labeled as coming soon, the link to the promotion doesn't work. It seems as though the broker is introducing the offer soon, so traders will need to keep an eye out for any updates. Judging by the photo, it seems as though random numbers will be drawn monthly and the client with the matching trading account would win some type of prize or bonus, but traders should be sure to check out any terms related to the promotion once the website is updated. 
Educational & Trading Tools
FOREXer offers the following resources:
Training Package

Webinars & Educational Videos

Forex Glossary
The catch is that traders would seemingly need to open and fund a live account in order to use any of those features since resources can't be accessed from the website directly. Traders shouldn't have to pay to access resources, especially considering that most of the broker's offers can be found on other websites for free. 
Demo Account
Traders can open a risk-free demo account by clicking the option on the homepage and following these steps:
Download, install and run the online trading platform on PC

Complete the required fills regarding personal information, select the type of account and virtual fund amount

Make a note of the login and password. These are not accessible later on. 

Start trading from the demo account
Demo accounts serve multiple purposes in today's world of Forex trading by allowing traders to practice strategies, learn to navigate trading platforms, test different leverages, trade under any specific broker's conditions, and so forth. Note that this broker offers agricultural options like Coffee, Sugar, etc. on their demo accounts, but those options may or may not be accessible on any of the live accounts. The demo account also allows traders to trade certain options that aren't offered on each of the live accounts.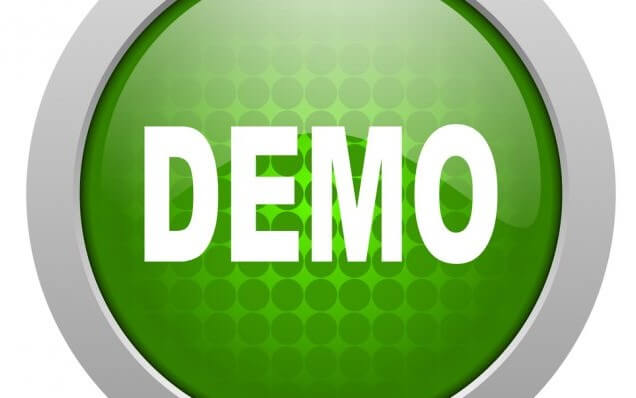 Customer Service
Support is available 24 hours a day, Monday – Friday, via chat, email, phone, or callback request form. FOREXer employees multilingual agents and offers support in English, Persian, Arabic, Urdu, and Hindi. Traders that want to start a chat can click on the photo of the person with a headset at the top right of the website and choose a topic from support, general inquiries, or funding questions. Note that the chat window isn't entirely efficient – the popup window blocks out the webpage and closing the page results in chat closure. The website will require traders to enter their name again and begin a new chat if the previous one is closed. Traders would use the same email address in order to get in touch with support, but phone numbers differ by location. Contact details have been listed below.
Email:

support@forex-er.com

Dubai, UAE: +9714 2965553 (Fax: +9714 2967404)

Central Office (USD): +1 302 3001130

New Zealand: +64 9 927 4936 (Fax: +64 9 927 4999)
Countries Accepted
The broker doesn't list any restricted countries on their website. While this is a good sign, it doesn't necessarily mean that everyone is accepted, although anyone can begin the account application process due to the fact that a name and mobile number are the only required fields to start the application. If you're located in a restricted region, support would likely reach out to let you know at some point during registration. 
Conclusion
FOREXer is an online foreign exchange broker that offers its clients access to 26 currency pairs, plus metals, energies, and possibly agricultural options, depending on the chosen account type. The broker offers a Limited Real account for $200 USD, a full Real account for $2,000 USD, and other accounts for $10K+. The limited account doesn't even provide traders with leverage, while the Real account requires traders to pass a quiz in order to use a ratio higher than 1:10. Under the P.R.O.F.I.T. account, operations are limited and traders can only place one trade at a time, while part of the account's funds are held in a savings account. Spreads start from 2.5 pips and many options climb to 5 pips or higher, which is more than 3x the industry's average 1.5 pip range.
Commissions aren't charged on any of the live accounts, but trading costs still come out to a higher amount that will eat into client's profits. The only supported payment method is bank wire transfer. Agents can be contacted through chat, email, or phone 24/5. Those that are looking for promotional opportunities may be able to participate in a monthly drawing in the near future. A training program is only offered to traders that open and fund a live account, but anyone can open a demo account for free.