What are hardware wallets and how to use them?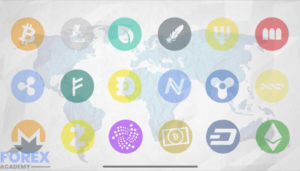 Cryptocurrencies are becoming a global phenomenon, and it is becoming more apparent that they are not just a phase, but a thing that might actually change the world. The more people invest in digital assets, the more important it becomes to have a safe way to store the crypto portfolio. The current cryptocurrency wallet market is huge, and picking the right one can be tricky. The sheer supply of wallets on the market can cause "analysis paralysis" with the potential users. This article will hopefully help people make the right choice in picking their wallet.
Hardware wallets
A hardware wallet is a special type of Bitcoin wallet (as most wallets are so-called software wallets). Hardware wallets are special because they store the user's private keys in a secure hardware device. This is providing a major advantage over standard software wallets as it grants its user much-needed security.
More and more companies started offering hardware wallets, but the two companies that always stay one step ahead in features and marketing are Ledger and Trezor.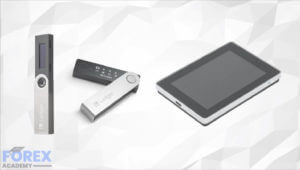 Ledger
Ledger was created launched in 2014 by eight cryptocurrency/security experts. As previously said, Ledger is one of the two most popular hardware wallet companies, with the other one being TREZOR. That being said, there are a lot of companies offering their iterations of hardware wallets, but these two came out on top due to what they have to offer to their users (in terms of hardware, features, and pricing). Ledger currently offers three hardware devices:
Ledger Nano S – Small and secure;
Ledger Nano X – Ledger's upgraded version of the Nano S, more features but also bulkier;
Ledger Blue – tablet-like device with a touchscreen. It offers the most options and features, but it is also the priciest out of the three.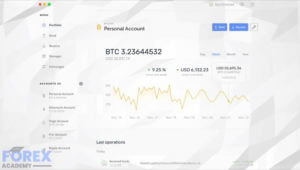 All of the Ledger devices are multi-currency wallets as they support over 1,000 cryptocurrencies. They do, however, are slightly different. The difference comes in the form of which coins they support. Ledger Nano S and Nano X support the exact same cryptocurrencies except "The Validator" cryptocurrency, which Nano S supports. Ledger Blue offers support to less cryptocurrencies but offers more features overall.
Ledger Live
All Ledger devices are powered by software called Ledger Live, which acts as its main wallet. The Ledger Live app/program is supported by these operating systems:
Mac OS;
Windows;
Linux;
iOS;
Android.
Ledger Live natively supports only 22 cryptocurrencies, but that's far from what it can do. Ledger devices offer support to far more cryptocurrencies by using the Ledger Live feature of integrating other wallets. That way, Ledger live can integrate third-party wallets that offer support to other cryptocurrencies. Less popular cryptocurrencies and ERC20 tokens are supported by Ledger only by integrating their respective wallets. Ledger supports smaller and less popular cryptocurrencies by integrating MyEtherWallet and MyCryptoWallet in most cases.
When all adds up, Ledger supports over 1150 cryptocurrencies, which makes it a multi-currency wallet by definition.
Trezor
Trezor is a hardware wallet created by Satoshi Labs in 2012. This company is also responsible for several well-known cryptocurrency projects (such as Slush Pool – a Bitcoin mining pool and CoinMap – a map of establishments that accept Bitcoin). Trezor has been developed by Satoshi Labs CEO and CTO, which go under the pseudonym Slush and Stick.
Besides Ledger, Trezor is currently the other most popular hardware wallet in the world. Trezor has two options to choose when it comes to hardware wallet devices:
Trezor One – has buttons to operate it;
Trezor Model T – a newer version, has a touchscreen but is pricier.
Trezor hardware wallet, unlike Ledger Live, offers native support to over 1000 cryptocurrencies right off the bat. There is no need for integration of any wallet whatsoever. This makes Trezor wallet the only wallet in the industry that offers native support to all ERC20 tokens. Even though most users do not seem to care whether the support comes natively or by the integration of other wallets, this should be a significant thing. This feature alone greatly improves on the wallet security, making it safer than other hardware wallets.
Many wallets offer support to more than one cryptocurrency, which gives them the right to be called "multi-currency wallets," but Trezor shows the true meaning of the word.
Conclusion
Hardware wallets should be used for their safety and security, as well as their sturdiness and durability. Each and every cryptocurrency investor (no matter how insignificant their funds are) should think about investing in buying a hardware wallet. As for the ultimate decision of which hardware wallet is better: Ledger, TREZOR, or some other company's wallet, there is no final answer. It mainly comes down to the personal preference of the buyer themselves.