Super Forex Markets is a forex broker regulated by the Australian Securities and Investments Commission (ASIC).  They do not give a lot of information about themselves away but they state that they are offering a transparent platform with multiple order types, and low spreads. We will be using this review to find out exactly what they are about and so you can decide if they are the right broker for you.
Account Types
The account types seem to be dependent on the platform (see next section) that you wish to use. Due to this, there isn't an account comparison page, instead, throughout the review, we will detail any differences in each individual section. If there are no differences we will also mention this fact.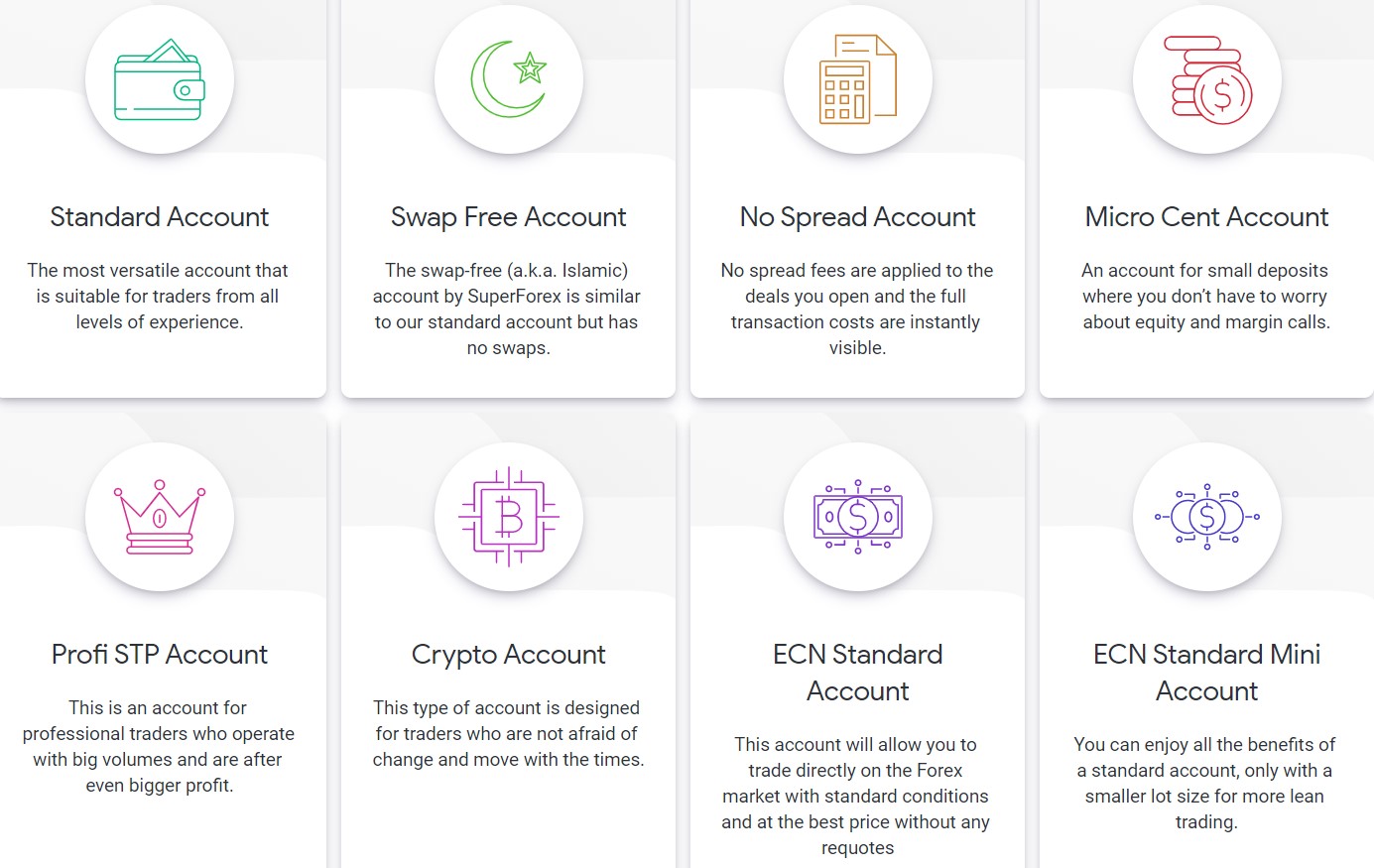 Platforms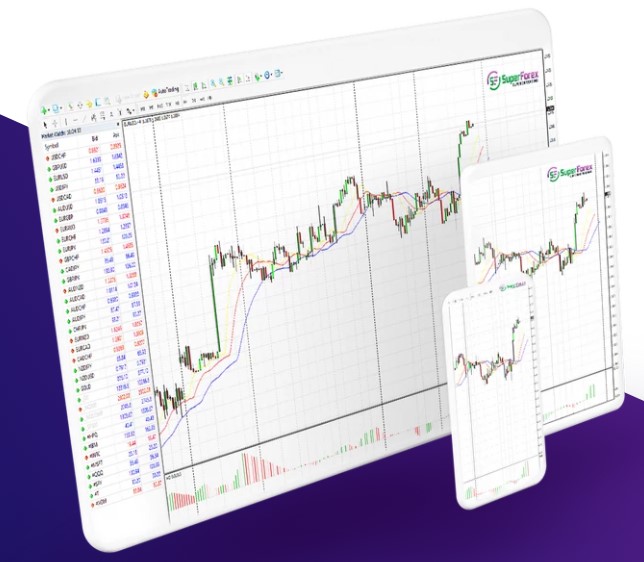 The popular MetaTrader 4 platform is provided to clients. The SuperForex MetaTrader 4 platform is a reliable and innovative trading technology service. The top award-winning trading platform, MT4 is the preferred platform of a large number of trading professionals. It is designed to provide fast execution and accurate brokerage services to clients within FX and futures markets.
Leverage
Unfortunately, we do not have much information in regards to leverage so we are not able to say what the maximum leverage is or what the leverage choices are.
Trade Sizes
Trade sizes start from 0.01 lots (known as a micro lot) and go up in increments of 0.01 lots so the next trade would be 0.02 lots and then 0.03 lots. We do not know what the maximum trade size is or what the maximum number of open trades available is.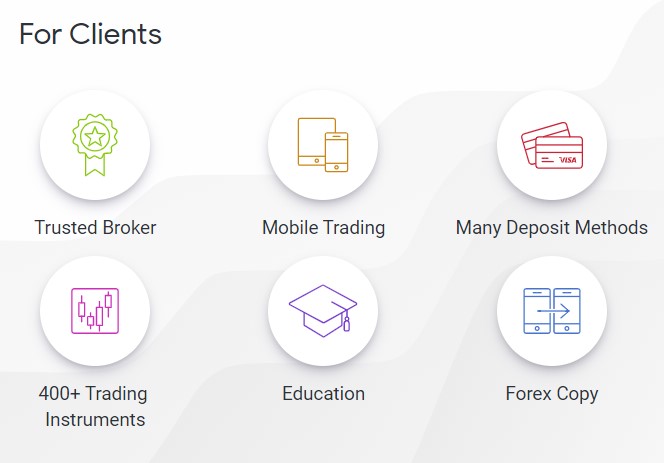 Trading Costs
Unfortunately, just like the trading sizes, we do not know if there are any commissions added to the accounts, due to this it makes it very hard to work out exactly what the trading costs are. The spreads are very low which tells us that there should be commissions, but we do not know what they are. There are however added swap fees that are charged for holding trades overnight, these can be viewed from within the trading platform you are using.
Assets
The assets have been broken down into four categories which are Forex, Commodities, Indices, and Shares. Unfortunately, there isn't a full breakdown of the available assets or a product specification available. It is important for brokers to provide a full breakdown as many potential clients will look at what is available in the hope of seeing that their preferred assets are available, not having it means they may just look elsewhere for somewhere that does.

Spreads
While there is not a full breakdown of spreads or assets, the forex page does state that their spreads on EURUSD start from as low as 0.1 pips. The spreads are variable which means they will move with the markets and could mean higher spreads at times. Different instruments will also have different starting spreads and so some will naturally be higher than others.
Minimum Deposit
We, unfortunately, do not know what the minimum deposit required is and it is a little shocking that this information isn't present and available on the site.
Deposit Methods & Costs
There are four different methods available, these are Electronic Funds Transfer (EFT), BPay, POLi, and Credit/Debit Card. There are no added fees when using EFT, BPay, or PILi, however, when using Credit / Debit Card there will be a fee ranging from 1% to 2.8% for AUD-based credit cards and up to 3.65% for USD based credit cards.


Withdrawal Methods & Costs
It seems like the same methods can be used for withdrawing too, for clarification these are Electronic Funds Transfer (EFT), BPay, POLi, and Credit/Debit Card. For Credit/Debit cards, only the amount that has been deposited can be withdrawn and any extra withdrawals will need to be done with one of the other available methods. It is not known if there are any added transfer fees for the withdrawals but be sure to check with your bank or card issuer to see if there are any added transfer fees by them.
Withdrawal Processing & Wait Time
We did not see this information anywhere on the site, however, we would expect any withdrawal requests to be fully processed between 1 to 5 days from the date of the initial request, this may be slightly longer if the request is made on a Friday, bank holiday or weekend.
Bonuses & Promotions
There doesn't seem to be any active bonuses or promotions at the time of writing this review but that does not mean that there won't ever be any. If you are interested in bonuses then we would suggest contacting the customer service team to see if there are any upcoming promotions that you could take part in.

Educational & Trading Tools
There is a research section of the site that contains a number of different videos on different aspects of trading such as how forex works and how to trade. The videos are pretty basic and may be helpful for those just starting out, but if you have traded before then you may need to look elsewhere for materials that will help improve your trading.

Customer Service
The customer service team is available from Monday to Friday between 9:30 am to 5:30 pm EST. You can contact them using the online submission form, fill in your question and you should then get a reply via email. There are also a few different email addresses available for the support team, sales team, and compliance team as well as offices in three different locations around Australia including Sydney, Melbourne, and Brisbane.
Support Email: support@supertraderfx.com.au
Sydney:
Address: Suite 2304, Level 23, International Tower One, 100 Barangaroo Ave, Barangaroo, Sydney, NSW 2000
Phone: 61 2 8197 0065

Demo Account
Demo accounts are present and they offer an opportunity to test out the trading conditions and also new strategies without risking any capital. You can choose a demo account for the MT4 platform or for the Next-Gen Platform, other details will mimic the available account but we, unfortunately, do not know all of them. The accounts seem to last indefinitely too which is good to see.
Countries Accepted
The following statement is available on the website:
"The information displayed on this website does not constitute an offer or invitation in any place outside Australia (including USA, Japan, and New Zealand) where it would be unlawful to make such an offer or invitation."
Conclusion
Sadly it is going to be hard for us to recommend SuperTrader Markets as a broker to sue for a number of reasons, the first being the lack of information on trading costs. The spreads are said to be low, but then there is no mention of any commissions, also without a breakdown or product specification it is hard to see exactly what the spreads are. While the methods of depositing and withdrawing are present, it is the first time that we have struggled to find information about the minimum deposit amounts, not knowing if we can trade with our $100 or if we need $10,000 means that we may sign up and then find that we cannot afford to trade with this broker.