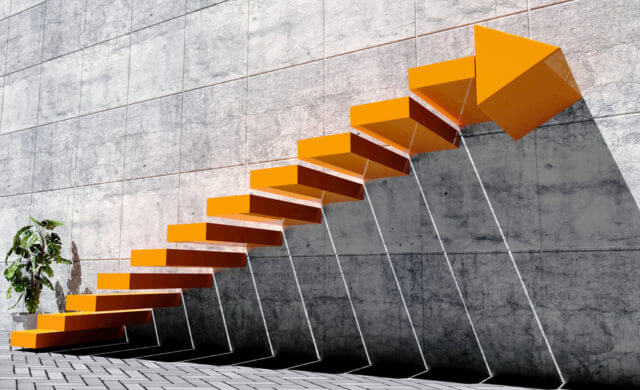 Foreword
All our strategies are based on input setups that have a prior market reading context, which is equal to, or more important than the pattern itself. We recommend learning with Forex Academy traders to contextualise the market, so we always know what situation we are in.
With this being said we are going to see what this strategy consists of and how we apply it to the market.
The strategy
This is one of our favourite setups. The first step is to identify the KEY market levels, i.e., price levels where historically the price reacted either by reversing, or at least by slowing down and prior price behaviour at these levels can leave clues for future price behaviour. There are many different ways to identify these levels and to apply them in trading. KEY levels can be identifiable turning points, areas of congestion or psychological levels.
The higher the timeframe, the more relevant the levels become.
When we have a price where two or three KEY levels come together, that price becomes an excellent trading zone.
We can see the setup in the following chart (click on the image to enlarge):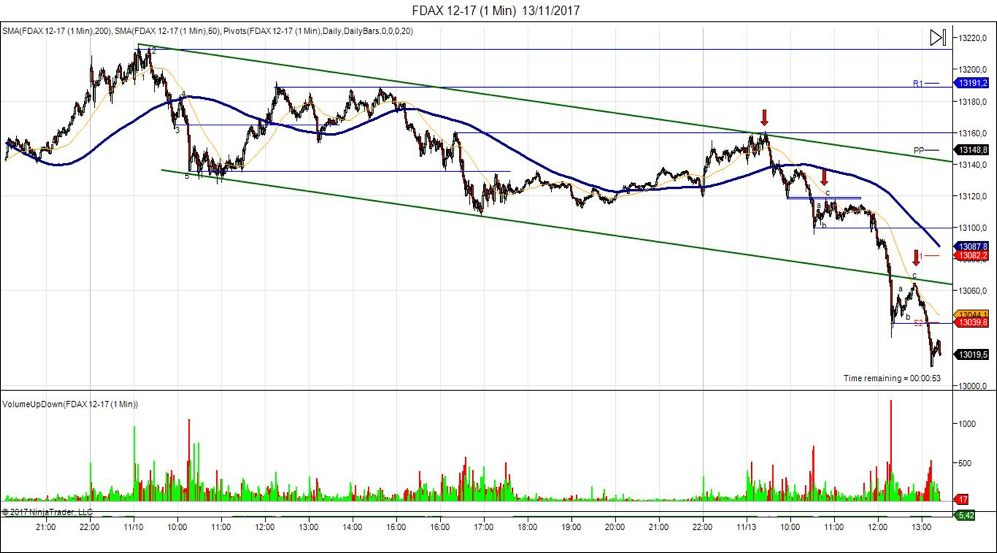 In this example, we can see the FDAX chart in a 1-minute timeframe. We have a bearish context: Short channel with a distribution phase in top and Elliot structure. Obviously, this is impossible to explain on a folio, the vital thing to understand is: when is the proper time to enter the market.
The first signal appears in the confluence between the top of the channel and the blue resistance. We mark it with a red arrow. You have to know that in a bearish context we will look for resistance levels to sell and vice versa in the opposite case.
The next arrow shows how the price breaks a support level, and then makes the ABC correction (pullback) leaving a selling opportunity.
The last arrow is again a classic pullback to a resistance level. In that case, to the green channel. The methodology is the same as on the previous occasion.
KEY levels: Supports and resistances / Bullish and bearish guidelines / trend channel / Fibonacci levels / SMA 200 / High Volume.
© Forex.Academy