Prime X Club is an online forex broker, they do not give any information away about themselves apart from the fact that they aim to always improve and offer a professional service, due to there being no information on them available, we will need to use this review to look deeper into the services that are being offered to see how they compare to the competition and so you can decide if they are the right broker for your trading needs.
Account Types
It looks like there may just be the one account type available when trading with Prime X Club, due to this, any information written in this review will be relevant to the one available account, if there does appear to be any differences then we will outline those differences within each individual section of the review.
Platforms
The website states that they offer MetaTrader 4 but this does not seem to be true, instead they use an online web trading platform that does not offer many of the features that MetaTrader 4 does. It is a relatively basic platform without many of the bells and whistles that brokers try to attach to their platforms. It allows you to place and modify trades but doesn't offer much in the sense of analysis or automated trading. It is not the best platform that we have ever used.
Leverage
The maximum leverage available is 1:200, this is an ok amount to use, many brokers are now aiming for 1:500, but 1:200 is still acceptable and offers a decent risk-reward ratio. The leverage can be selected when first opening up an account, it is not clear to us if you are able to change the leverage once an account has been opened.
Trade Sizes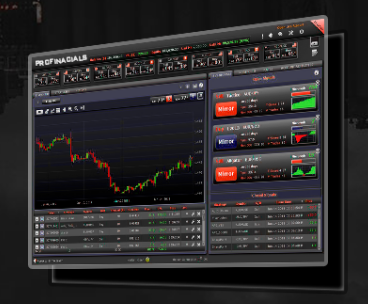 Trade sizes start from 0.01 lots and they then go up in increments of 0.01 lots so the next trade would be 0.02 lots and then 0.03 lots. There doesn't seem to be any information surrounding the maximum trade size or how many open trades and orders you can have at any one time.
Trading Costs
We didn't see anything relating to any potential commissions or fees for trading, so we hope this means that there aren't any, but we do not know that for sure, there is also no information regarding any swap charges, we would expect them to be present, but once again, we do not know as the information is not available.
Assets
There isn't a product breakdown or product specification. In fact, in order to find out any information we had to look at different sites to gather it up, what we found is that there are around 50 different currency pairs available for trade including majors, minors, and exotic pairs. There are also plenty of CFDs from the likes of energies, metals, soft, and more. Finally, they also offer crypto assets such as Bitcoin, Ethereum, Ripple, and more.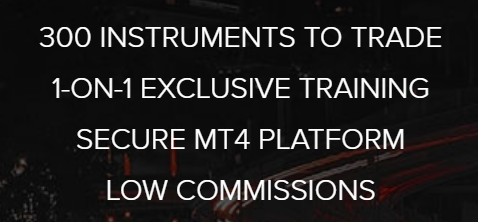 Spreads
While there wasn't anything mentioned on the site, looking through various other sites it seems that the spreads start from around 2.6 pips which is incredibly high and makes it very expensive to trade with this broker. The spreads are also variable which means they can move about and can get even higher during times of low liquidity or high volatility.
Minimum Deposit
Unfortunately, we do not know what the minimum deposit is or how much is needed to open up an account so we cannot comment on this section of the review.
Deposit Methods & Costs
There are a few different methods available, those are Visa, MasterCard, Bank Wire, and E-payments, while the site states e-payments, it does not indicate what the methods actually are. There is also no indication of any possible fees so we hope that means that there aren't any, but we cannot say that for sure.
Withdrawal Methods & Costs
Only Bank Wire Transfer and Credit/Debit Cards are mentioned on the withdrawal page which can be a little limiting. Once again there is no information surrounding any potential fees, once again we hope this means that there aren't any, you should check with your own bank or card issuer to see if they will charge any incoming processing fees.

Withdrawal Processing & Wait Time
This information is not stated on the site, we would hope that any withdrawal requests would be fully processed within 7 working days from the request being made, we cannot say for sure though.
Bonuses & Promotions
There aren't any bonuses or promotions mentioned on the site so it does not appear that there are any available, you could always contact the customer service team to see if they have any coming up that you could take part in.
Educational & Trading Tools
While looking around the site we did not come across any tools or educational material that could help your trading or analysis which is a shame as many modern brokers are now trying to help their clients improve on their trading skills through tools and education, so it would be good to see Prime X Club do something similar for theirs.
Customer Service
The customer service page indicates that the support is available 24 hours a day 7 days a week. That is great, but there is only one way to get in contact with them and that is using their online form submission, fill it in and you should get a reply via email. There needs to be more ways to contact them if they wish to build trust with their clients. Strangely, on the same page, it states that the customer support team is available from Monday to Friday, which is of course not 24/7, so we aren't entirely sure which one is true. 

Demo Account
We didn't see any information surrounding demo accounts so they may not be available, this is a shame as demo accounts allow you to test out the trading conditions and also new strategies without having to risk any of your actual capital, this is something that Prime X Club should look at getting if they re in fact not available.
Countries Accepted
This information is not available on the site, as we do not know which countries are accepted, we would recommend contacting the customer service team in order to find out if you are eligible for an account, we would suggest doing this prior to opening one up.
Conclusion
There is so much information missing from the site that it makes it very hard to recommend Prime X Club. There are also limited deposit and withdrawal methods and the spreads are incredibly high, so even without any added commissions, it is very expensive to trade here. All of that combine with the fact that there is only an online submission form to contact the support team is enough for us to recommend looking elsewhere for your trading needs.