Description
The NZDJPY cross advances on Thursday trading session driven by the risk-on sentiment confirmed during the U.S. session opening, where the tech sector boosted the leading stocks indices. This bullish sentiment increases the possibility of a bounce in the commodity currencies.
The price of NZDJPY, exposed in its 15-minute chart, reveals the rejection of the bearish continuation once the price rebounded mainly bullish once it attempted to penetrate under the previous low of the current trading session located at 68,652.
On the other hand, from the sideways channel, we distinguish the possibility of activation of a double bottom pattern, leading to the price to strike the psychological barrier of 69.00, where the NZDJPY cross could start to find resistance.
Our bullish scenario foresees an escalation toward the level of 69.14, where the price could find intraday resistance. On the other hand, our upward scenario's invalidation level locates below the baseline of the sideways channel at 68.59.
Chart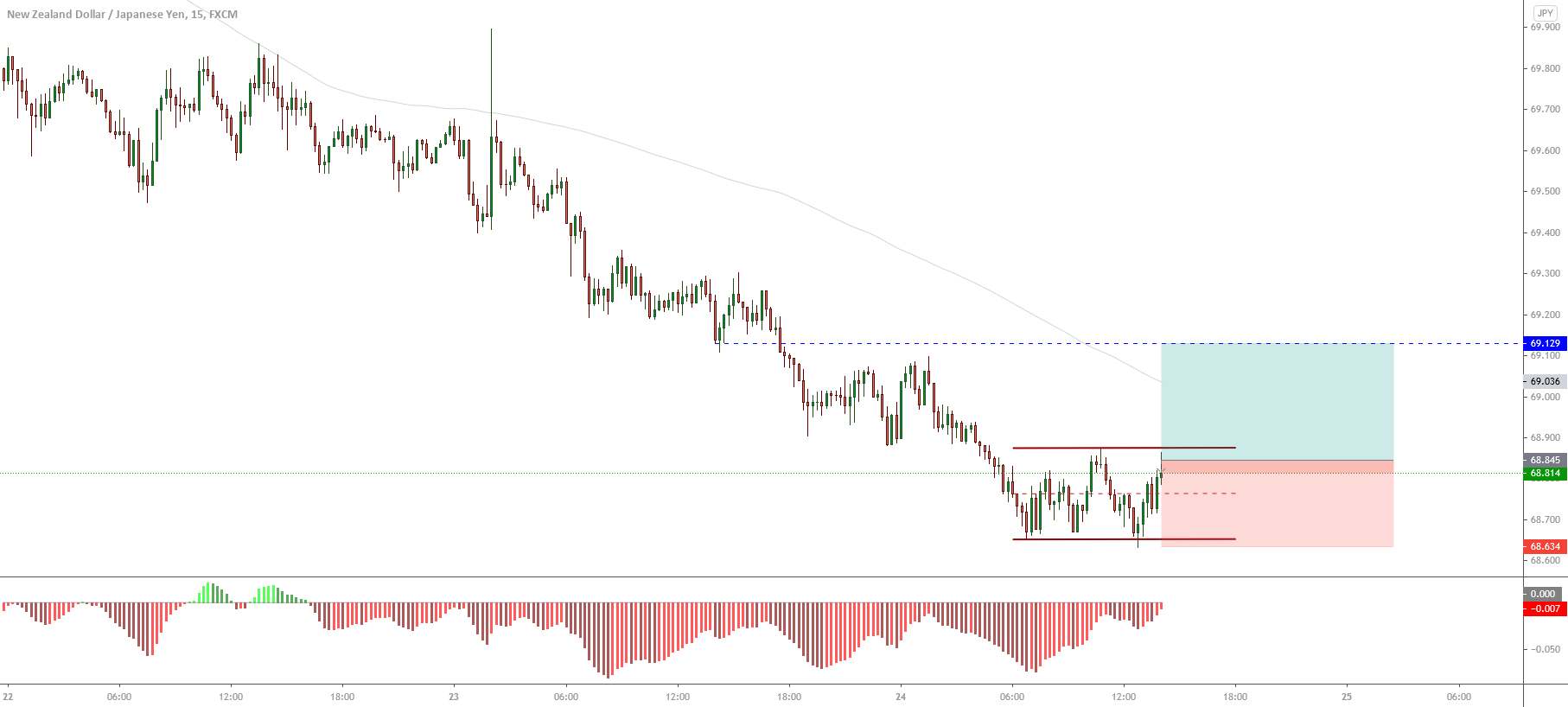 Trading Plan Summary
Entry Level: 68.84
Protective Stop: 68.59
Profit Target: 69.14
Risk/Reward Ratio: 1.20
Position Size: 0.01 lot per $1,000 in trading account.
Check out the latest trading signals on the Forex Academy App for your mobile phone from the Android and iOS App Store.