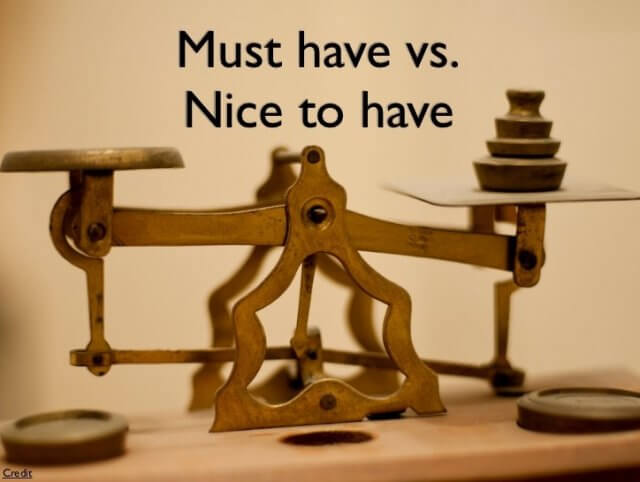 There are a lot of different trading platforms out there. Many brokers choose to work with popular options like MetaTrader 4 and/or 5, while several others provide their very own platforms. There are also paid commercial options out there that you can choose to use with certain brokers. Before choosing a forex broker, it is important to check out their supported trading platform(s) to make sure that they are suitable for your needs. Here are some of the must-have features you should look at:
Accessibility
The most accessible platforms can be accessed through the web browser, downloaded on mobile devices or tablets/iPads through the Google Play Store and App Store, and are also available in desktop versions. However, some platforms may not offer app versions or could offer limited access. Of course, if you never plan to trade from your phone, this wouldn't matter, but chances are that you might need to access your trading account from another device in the future. Convenience is important here, so be sure to keep this in mind when looking at platforms. 
Features
One of the most important things to consider is the features that come with a trading platform. Here are some things to look for:
One-click trading

Roll-over and hedging

Number of pending order types

Number of order execution types

Technical indicators

Number of timeframes

Extra options (economic calendar, ability to transfer funds between accounts, etc.)

Accessibility

Support for automated trading

Strategy tester, demo account, etc.

Ability to create custom indicators or EAs

Special features offered through the specific platform
Of course, different traders will have different needs. If you don't need more technical features, then you won't notice if they are missing and you shouldn't be paying extra for things you don't need. As you move forward in your trading career, you might outgrow a platform, but you could consider switching to a more advanced option later.  
Cost
Many platforms are available for free through your broker. MetaTrader 4 (MT4) and MetaTrader 5 (MT5) are common examples of free to use platforms offered by forex brokers. If a broker offers its own trading platform, then this is usually free as well. Other third-party options often come with a cost for a lifetime license or might offer different payment plans that unlock specific features. 
If you're a beginner with basic needs, your best option is to open an account with a broker that offers access to a good trading platform for free. If you have more complex needs, for example, if you create indicators or Expert Advisors, then you might want to consider paying for a platform that is more suited to those needs. NinjaTrader is a good example of a platform that offers multiple benefits and features for users that want to create indicators or other trading tools, although it does come with a lifetime license fee of $999. 
User-friendly Options
If you're a beginner, you are likely to struggle with a more complicated trading platform. It could also be difficult to master a lesser-known platform if tutorials aren't available. This is why it might be better to stick with more popular options like MT4 or MT5 because a ton of tutorials can be found online for free. Choosing an overly complicated platform, in the beginning, could lead to frustration once you start trying to learn how to navigate it. If you have more skill, you probably won't have as much difficulty learning to use an advanced platform.
The Bottom Line
Every trader has different needs when it comes to their trading platform. Beginners are better off with a user-friendly option that offers some simplicity and easy navigation. More experienced traders might need a platform that will offer special tools that will help them to create custom content or to access more advanced tools. Once you figure out which features you need, you'll need to check to be sure that your considered platform is accessible enough so that you can trade on the go if this is something you plan on doing. You also need to check for an extra price tag – are you comfortable paying a monthly fee or lifetime license fee for specific features, or could you do without them in favor of an option that is free through your broker? Before choosing a broker, always be sure to check out their supported trading platforms and to answer all of these questions before opening a trading account, otherwise, you might find yourself with a platform that does not fit with your needs.