Mplus Social is a Thailand based foreign exchange broker that focuses on both individual trading and as a social trading platform. Their main philosophy is to provide an honest and innovative trading platform through technology and transparency, looking to build a relationship with their clients. As we go through this review we will be looking into the service on offer to see what really is on offer and how Mplus Social stands up next to the competition.
Account Types
It appears that there is just the one account type available which is usable across the site, so we would be outlining any potential differences in this section. Throughout this review, we will be looking at different sections of the broker and so any information provided will be relevant to this one available account.
Platforms
There are two different platforms available to use, we have outlined some of their main features below.
MetaTrader 4 (MT4): MetaTrader 4 is usable as a desktop download, mobile application, or WebTrader, which makes it highly accessible and it is one of the most used trading platforms, hosting the trades of over a million traders. MT4 is highly customizable allowing you to alter its appearance to suit you, has multiple timeframes and charts, and is compatible with thousands of indicators for analysis and expert advisors for your automated trading needs.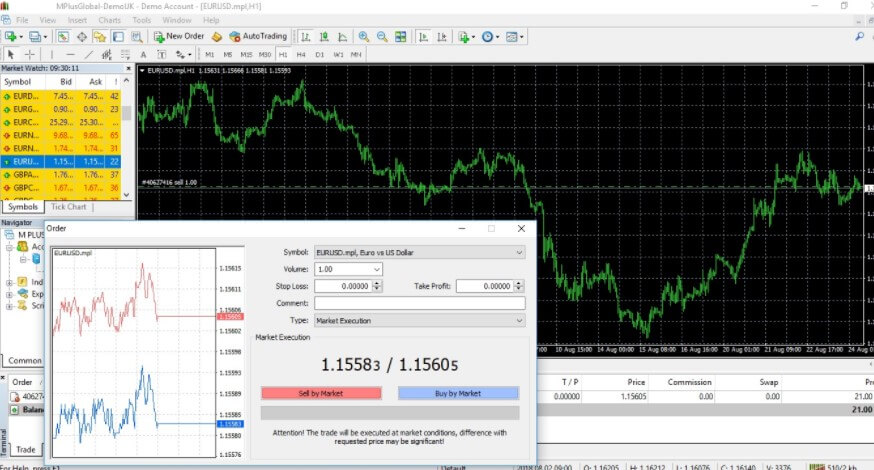 Social Platform: The social trading links head over to a site called Dion Social, so we believe that Mplus Social is using their platform for their social trading needs. There isn't much information available about Dion Social as you need to login to view their site, so at the moment we are not able to talk about the functions that are available.
Leverage
The maximum leverage available is 1:100 which can be selected when opening up a new account. We do not know if it can be changed once an account is open, but you should contact the customer service team should you wish to change it.
Trade Sizes
Trade sizes start from 0.01 lots which are known as a micro lot and the trades then go up in increments of 0.01 lots. We do not know what the maximum trade size is or how many trades you can have open at any one time, we would not recommend trading more than 50 lots in a single trade due to liquidity and slippage issues.
Trading Costs
We do not know if there are any added commissions when trading but due to the spreads being quite high we do not think that there are any added. There are however swap fees, these are charges that you get when holding trades overnight, they can be both positive or negative and can be viewed within the trading platform that you are using.
Assets
There isn't a full breakdown or product specification available, the site does state that the spreads shown on that page are calculated throughout the day, but there isn't actually a list available. What we do know is that there are over 40 different asset pairs available however there is little information about any other asset types.
Spreads
While we do not have a lot of information available, the website states that the spreads start as low as 0.1 pips however, we do know that the spreads seem to start from around 2.2 pips, they are also variable which means they will be influenced by the markets, the higher that volatility or lower the liquidity the higher the spreads will grow, different instruments will also have different starting spreads, so while EURUSD may start at 2.2 pips, other instruments will start higher. 
Minimum Deposit
The minimum amount required to open up an account is $1,000. We do not know if this minimum deposit amount reduces once an account is open.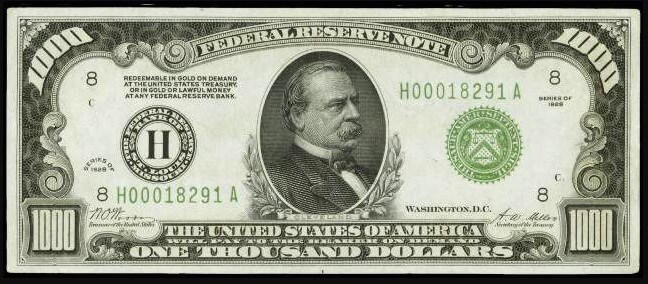 Deposit Methods & Costs
Sadly the deposit methods are not shown on the site so we do not know what methods you can use to deposit into the account, this is a shame as many clients will want to use their preferred method, we also do not know if there are any added fees or commissions when depositing.
Withdrawal Methods & Costs
As there is no information on depositing there is also none on withdrawing, this again is vital information for potential clients to know, and not knowing could cause a number of them to look for different brokers. We also do not know if there are any added fees when withdrawing from Mplus Social.
Withdrawal Processing & Wait Time
As we do not know what methods are available to withdraw with, it also means that we do not know how long the possible withdrawal times are. We would expect that any withdrawal requests are fully processed within 7 days of the request being made however we cannot say for sure.
Bonuses & Promotions
There are no bonuses or promotions mentioned on the site so at the time of writing this review it does not look like there are any available. You could always contact the customer service team to see if there is anything available coming up that you could take part in.
Educational & Trading Tools
There does not appear to be any educational material on the site which is a shame as many brokers are now trying to help their clients improve on their trading, so it would have been nice to see Mplus Social do something similar for their clients.
Customer Service
The contact us page only has a contact form available, you can fill it in, and then you should get a reply via email At the bottom of the screen there is also a phone number, email address, and skype username available to use.
Telephone: +35725030440
Email: support@mplussocial.com
Skype: @supportmplussocial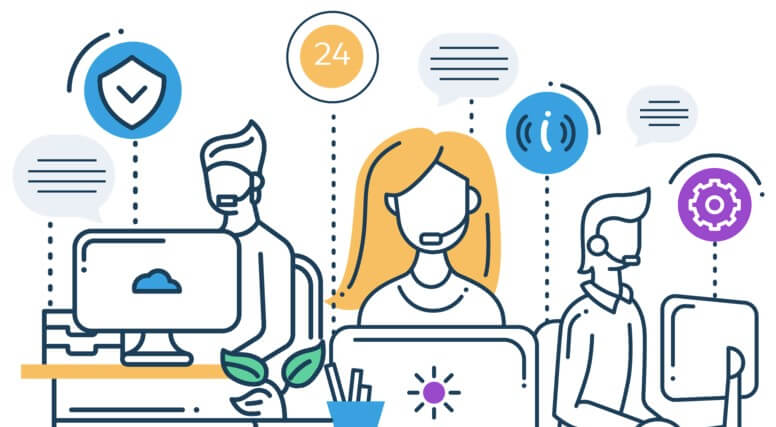 Demo Account
There is a demo account when using the MetaTrader 4 platform, we don't actually know what the trading conditions are but we would expect them to mimic the trading conditions found on the live account and mentioned throughout this review. 
Countries Accepted
The following statement is present on the site: "MPlus Global Ltd does not provide services for citizens of certain regions, such as The United States of America." This doesn't give the full list so if you are thinking of joining we would recommend contacting the customer service team to ensure that you are eligible for an account prior to opening one up.
Conclusion
The name Mplus Social gives a low emphasis on the social site, however, the website doesn't give much information about it at all. There appears to only be the one account type and on paper, however, the actual conditions are quite a bit higher, we do not know what the commissions are, but with spreads, at around 2.2 pips we would hope that there aren't any and even with no commissions the trading costs are a little expensive. We also do not have a list of available assets or any information on deposits or withdrawals. Knowing how you can get your money in and out of the broker is incredibly important, as you need to know that the method you use is available and also if it will cost you to do it. Without this vital information, we find it hard to recommend Mplus Social as a broker to sue at this point in time.