Looking at the information on the broker's website, Midtou Financials is a subsidiary of an Indonesian company called PT Midtou Aryacom Futures, which is duly registered. It trades under the supervision of the Indonesian Commodity Futures Trading Regulator (BAPPEBTI). In addition, PT Midtou Aryacom Futures is a member of the Jakarta Futures Exchange (JFX), as well as the Indonesia Futures Company association. In turn, Midtou Financials is operated by Midtou Global Financial Corp., a licensed company in Belize. We will be wary of the risks involved in trading with offshore brokers.
ACCOUNT TYPES
We could not find information about the different types of accounts that Midtou Financials offers to its clients. It could very well be that there is only one account type, which is not unheard of. Contact Midtou's customer support team if you are interested in the availability of tiered accounts. 
PLATFORMS
Midtou Financials offers its trading services on the famous Metatrader 4 platform. The availability of MT4 is very positive, as this platform has proven to be reliable and used by both beginner and professional traders. MT4 is recognized for its excellent advanced graphics package, numerous technical analysis indicators, expert advisors, and customization options. The Midtou Financials website offers a download link to this platform, both the desktop version for your computer and the mobile version for use on tablets and smartphones.

LEVERAGE
Midtou Financials is in that group of brokers that offer high levels of leverage, reaching 1:500. Leverage is a fundamental part of trades, as we can use very small currency price fluctuations, and leverage gives us the ability to trade in much larger amounts of currency in a transaction with only a small deposit. One must always think that the greater the leverage, the greater the risk of loss.
TRADE SIZES
With Midtou Financials you can trade from a micro lot (0.01 lot).  It is certainly an advantage to be able to operate in micro lots, especially for novice traders. Smaller trade sizes allow us to better manage risks.
TRADING COSTS
We do not have information about trade commissions. We understand that with such a wide spread, the broker's profit will be limited to that difference between the purchase price and sale price (Bid / Ask).
Where we will always have an expense is in night financing if we leave open trades overnight. This is a small interest that varies according to the currency and can be negative or positive.
ASSETS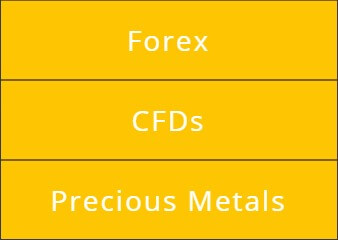 The range of assets offered by Midtou Financials is quite limited. This broker offers us 20 currency pairs and precious metals. There is no CFD on stocks,  indices, nor cryptocurrencies.
SPREADS
The Midtou Financials website reports that the spreads are set at 2 pips in EUR / USD. On the other hand, when we tested the MT4 demo platform, we discovered that they are set to 3 pips for that same pair. Honestly, it's not a competitive price, as many brokers offer lower spreads.
MINIMUM DEPOSIT
The initial deposit seems high to us. Midtou Financials sets it at a minimum of USD 500 to open a real account. This amount is higher than the average that most brokers require to start trading.
DEPOSIT METHODS & COSTS
There is no mention of deposit methods anywhere on the website. What we have seen is a subdomain to send a proof of deposit online, so we can guess that the deposits are made, at least, by bank transfer.
WITHDRAWAL METHODS & COSTS
With withdrawals, we find the same problem of lack of information as with deposits. Likewise, we have found an area of the page for the application of the same, where a bank account number has to be filled out, so we can ensure that withdrawals are made by bank transfer.
WITHDRAWAL PROCESSING & WAIT TIME
The website reports that withdrawals are attempted on the same day that the client sends the online request. They may occasionally be delayed by 1 working day. The waiting time from the broker's processing time already depends on the bank, whether it is international or not or the currency is coincident or not.
BONUSES & PROMOTIONS
Midtou Financials does not currently have any current bonuses or promotions. We have also found that you do not participate in any affiliate or IB program.
EDUCATIONAL & TRADING TOOLS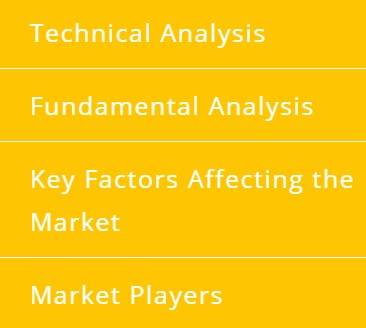 On the educational side, they maintain 4 teaching blocks. These are, technical analysis, fundamental analysis, key factors affecting the market, and market players. Unfortunately, 3 of those 4 areas are virtually empty of content and outdated.
CUSTOMER SERVICE
Midtou Financials does not have a telephone or online chat. Nor does it have a contact form. To contact customer service, we have basically only one way, email.  Although it also provides 2 mailing addresses that are usually of little help.
Headquarters: UOB Plaza Thamrin Nine, JI.M.H. Thamrin kav 8–10 Jakarta Pusat

Sales Office: A: No 5, Cork Street Belize City, Belize

Customer Support: support@midtoufinancials.com
DEMO ACCOUNT
Midtou Financials does not have a demo account for its clients. We consider this a negative aspect. Having a demo account is important, especially for all those novice traders who need to simulate a real operation without taking risks and gain experience in different markets.
COUNTRIES ACCEPTED
We have not found any exceptions to any citizen or jurisdiction to be able to trade with Midtou Financials, so we understand that any citizen of the world is welcome to open an account with this broker.
CONCLUSION
Normally we advise traders to keep an eye out for offshore brokers, however, the situation of Midtou Financials is different as, although it is registered in Belize, it is part of a group whose other undertakings are duly regulated.
What we like most about Midtou Financials is that it uses the famous Metatrader 4 platform and is able to offer high levels of leverage. We also like the possibility to trade with micro-lots.
As a disadvantage, their spreads are wide, and we see that the variety of assets is quite scarce. It does not have CFDs in stocks, indices, or cryptocurrencies. Moreover, the initial deposit required high compared to many other brokers. Few media contact. It does not offer a Demo account. Poor educational content.