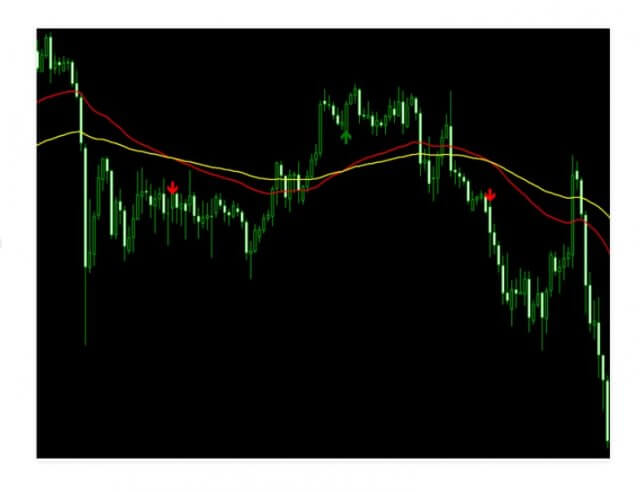 MA Crossover Arrows is a free trading indicator that was published on the mql5 website by Amit Goyal. The product was launched in July of 2017 and most recently updated to version 2.1 approximately one year later.
Overview
MA Crossover Arrows draws arrows on the chart when two moving averages crossover. It supports four types of moving averages: simple, exponential, smoothed, and linear weighted, along with several different price types. When a fast-moving average crossing above a slow-moving average, it is marked with a green up arrow, while it is marked with a red down arrow when it crosses below a slow-moving average (unless the colors are changed by the user). This indicator works on the MT4 platform and alerts traders through helpful email, popup, and/or mobile alerts.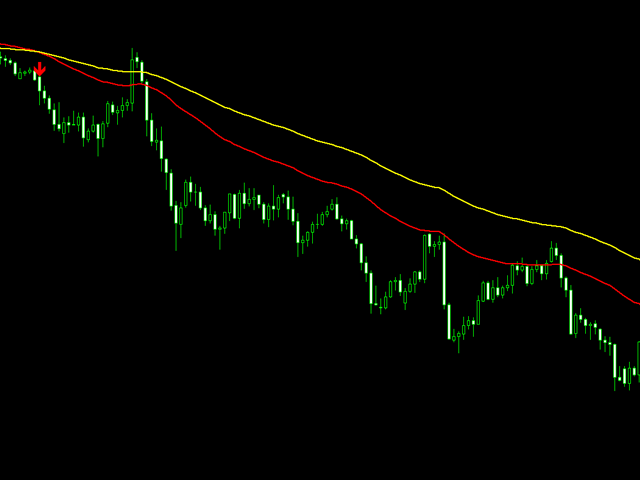 Service Cost
As we mentioned earlier, this indicator is completely free, making it a great product for any trader that doesn't have a lot to invest. Or, traders could use the indicator in combination with another product, as this author has launched a few more options for $99 – $199 USD.
Conclusion
MA Crossover Arrows is a free, simple trading indicator that alerts traders when two moving averages crossover. It has received a rather impressive 4 ½ star rating on the mql5 website, along with some positive comments:
"With new update, it's perfect!" -nicgall
"Simple yet powerful. A++" -Joseph
"Very good indicator. Alerts are very helpful." -Max
Any previous problems have been fixed and MA Crossover Arrows seems to be running efficiently. If you feel that this indicator could be helpful to you, then there is no reason not to take advantage of the free download.
This Forex service can be found at the following web address: https://www.mql5.com/en/market/product/24331