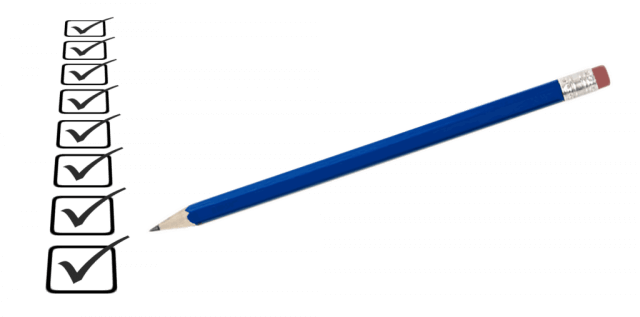 Have you been feeling as though your forex broker could use some improvement? Perhaps you're considering switching brokers, or you're looking to open your first trading account. Either way, you need to check out our list of the 5 important things your broker should have to be sure that you wind up with a trading account through a broker you can count on.
Some brokers offer several different account types, while others only offer one standard type of account. By providing several options to choose from, brokers can create accounts that are more tailored to the needs of different types of clients. After all, a beginner that doesn't want to deposit more than $100 and a high-roller trader that needs to invest $100,000 have very different needs and it would be difficult for a single account to provide the right benefits and requirements for both traders. 
Great Customer Service Options
Imagine that you're having an urgent issue – perhaps your withdrawal hasn't arrived in the designated timeframe and you need it desperately, you've been locked out of your trading account and are missing out on trading opportunities, or maybe you think your account has been hacked. You'll need to speak with customer service quickly to resolve any of these problems or anything else that may have gone wrong. If your broker has good support hours, offers an instant contact option, direct phone number, and email address, then you won't have to worry for long. On the other hand, if your broker has limited service hours and only provides support over email, you'll have a much harder time getting in touch with an agent that can solve these problems. This is why you need to check out support options before opening a trading account so that you don't realize your broker's customer service team isn't up to par later on. 
Fees can really make a difference when it comes to how much of your profits actually wind up in your pocket. When we think of brokerage fees, spreads and commissions are two of the main fees that come to mind. Spreads of around 1.5 pips on the pair EURUSD on average, so you don't want to choose an account that asks for much higher than that, otherwise you're getting a bad deal. But there are some other fees you'll need to think about as well. Some brokers will charge you to deposit and withdraw funds, while others don't. We've seen withdrawal fees that are so low that you wouldn't really notice, while others might charge 7%, $50, or more, which can really eat into your profits. There are also inactivity fees, account maintenance fees, fees for withdrawing with no trading activity – some brokers will tack on fees that are unnecessary, so be sure to check this out beforehand. 
Your broker doesn't necessarily have to provide educational resources on their website since so much of this information is available on the internet for free. Still, we would hope to see resources that go beyond your standard forex glossary or economic calendar on the website of every forex broker. When brokers put in the effort to provide these things, it shows us that they care about their beginner clients as much as their high-stakes investors. By educating their clients, brokers are making a bigger investment into their future because they are turning entry-level traders and even more advanced traders into well-educated investors. If a broker doesn't offer these types of resources, then there's a big chance that they don't have anything extra going on, like bonuses, special perks, etc. 
Flexible Leverage Options
Some regulators set strict leverage caps of around 1:30, meaning that brokers regulated under these entities must stick to their rules. If you're a beginner, you might not notice as much, but intermediate traders might feel restricted by these options. We've seen leverage options as high as 1:1000 (or higher) out there, but the required leverage cap really comes down to personal preference. Many experts prefer a leverage of 1:100, so this is a good amount to look for. Before opening a trading account, you'll want to check out the maximum leverage cap to see if there's room for growth. Keep in mind that some brokers offer different leverages based on the type of trading account you've opened. 
The Bottom Line
There's a lot to consider when you're looking at forex brokers. This isn't a decision you want to make quickly, as putting in the time to really compare options will ensure that you choose the very best one that fits your needs. Here's a summary of 5 important things your broker should have:
Multiple account types that fit the needs of different types of traders

Customer service options that will allow you to get in touch with an agent in a flash

Low fees so that you more of your profits wind up in your pocket

An education section that shows they are invested in their entry-level clients

Flexible leverage options that won't feel too restrictive as you grow
If a broker offers these 5 things, then they are likely a good option worth considering. Still, be sure to do more thorough research to ensure that the broker is trustworthy and look at extra things you might want, like the ability to participate in contests, bonuses, and so on.