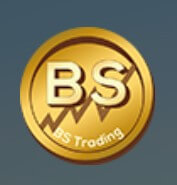 BS Trading is an online foreign exchange broker that offers investment options in FX pairs and CFDs, including a few cryptocurrencies. The company is based in Vanuatu under the regulatory oversight of the Vanuatu Financial Services Commission (VFSC). BS Trading manages to bring traders tight spreads and high leverage options, all for a low $1 deposit, but there are a few things missing from the overall experience. When it comes to describing themselves, the company only sticks to the basic facts. If you're in the market for a broker, our detailed review should help to decide whether BS Trading is a worthy candidate.
Account Types
BS Trading mentions that multiple account types are available to suit a variety of different traders, however, there actually seems to be one set of conditions relating to one main account type. Fortunately, the account's conditions are highly advantageous, with a $1 minimum funding amount, spreads as low as 0.3 pips, and flexible leverage options of up to 1:1000. Traders will be able to trade micro-lots and access FX pairs, metals, oil, cash indices, and a handful of cryptocurrency CFDs from the MetaTrader 4 platform when trading from the account. The only significant downside we found was the fact that the broker doesn't mention whether commissions are charged when placing trades. We've outlined all of the account's main details below.
BS Trading Standard Account
Minimum Deposit: $1 USD
Leverage: Up to 1:1000
Platform: MetaTrader 4
Spread: From 0.3 pips – 0.5 pips
Minimum/Maximum Trade Size: 0.01/NA
Max. Number of Open Positions: 500
Commission: NA
Platform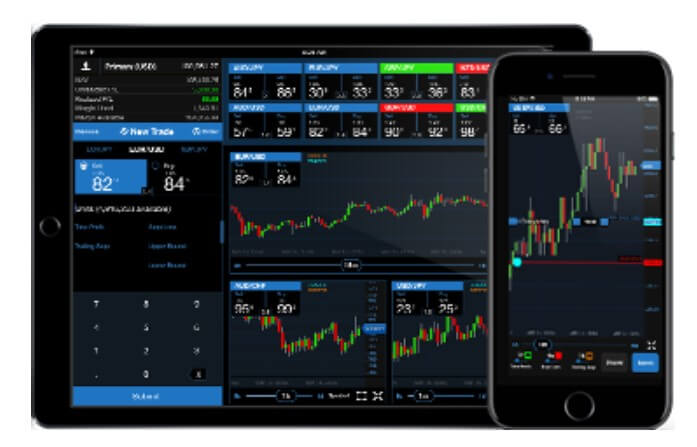 Along with the majority of other forex brokers, BS Trading offers the award-winning MetaTrader 4 platform for download on PC and mobile devices, or through the web-browser. MT4 features one-click trading, EAs (Expert Advisors), multiple languages, and VPS functionality. The platform also comes with technical analysis tools, nearly 50 indicators, 3 chart types, charting tools, and the list goes on. Compared to other options, MetaTrader 4 will always remain one of the most preferred trading platforms on the market for the sheer fact that it offers all of these features and more from a navigable, powerful, and customizable interface. If you're looking for a convenient all-in-one option, MT4 will be more than sufficient.
Leverage
BS Trading allows for a leverage ratio that starts from 1:1, which simply means that one is trading with the amount of funds that is actually available within the trading account. The maximum cap goes up to an impressive 1:1000 option. Conditions on the website do briefly mention that equity would be a factor in determining exactly how much leverage one could use, but the website fails to outline those terms more clearly. Most likely, the highest leverage would be available to those that make lower deposit amounts. Once the account's equity begins to climb into the thousands or higher amounts, the broker would likely lower the limit in increments. Despite the understandable equity limitations, BS Trading is still offering a significant advantage by providing traders with such flexible options. However, we wouldn't recommend using the broker's highest options to beginners, or any trader that hasn't had practice doing so before, as it can result in large losses.
Trade Sizes
The broker's live account supports a minimum trade size of 0.01 lot. Hedging and news trading are allowed. There is no word on scalping, which suggests that the feature may not be supported. Up to 500 positions can be opened simultaneously (including open and pending orders). The website also fails to provide the account's maximum trade size and stop out level.
Trading Costs
Definite costs charged on the broker's behalf would include spreads and swap fees, or overnight interest charges. Spreads are tight, starting from just 0.3 pips. There isn't any information on the website that mentions commission charges, but we wouldn't be surprised to see some type of charge considering how low the spreads are. The lack of information about those potential charges is a downside. Overnight interest charges would apply to positions that are held past the daily market closing time with triple charges occurring on Wednesdays. Traders would need to view those charges within the MT4 platform since the information is not available on the website. BS Trading is generally silent about charges, so we're left wondering about commissions, potential charges when funding, and extra charges like inactivity fees, maintenance fees, etc.
Assets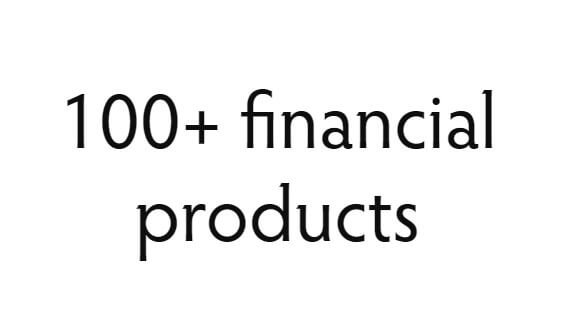 BS Trading advertises 100+ instruments as being available. Among those options, traders will find 54 forex pairs, which include several exotic options, including the Hong Kong Dollar, Danish Krone, Russian Ruble, South African Rand, Hungarian Forint, Polish Zloty, Turkish Lira, Norwegian Krone, Swedish Krone, Mexican Peso, Singapore Dollar, and the Chinese Yuan. CFDs are also offered on the metals Gold, Silver, Palladium, Platinum, and Copper. Oil options and cash indices are available as well. The broker also offers access to the cryptocurrency CFDs Bitcoin, Litecoin, Ethereum, and Ripple, which aren't always available elsewhere.
Spreads
Despite somewhat conflicting information, our research revealed that spreads start at least one pip below average – at 0.3 or 0.5 pips on EURUSD. We listed both options for the simple reason that we found both starting spreads advertised on the website, but we aren't too concerned about the difference, considering that options are ideal either way. It's difficult to find a forex broker that is willing to provide spreads as tight as these for a $1 deposit and BS Trading may be worth noting on one's list of potential choices for this reason alone. Note that the only spread option is variable. The broker claims that they have made the decision not to offer fixed spreads because that type of spread tends to be much higher than average.
Minimum Deposit
The broker only asks for a $1 deposit in order to open and begin trading from a live account. Others often ask for deposits of $100 or more, so this is definitely an advantage to those that don't want to make a large deposit. This could include beginners or even traders who would prefer to make a small test deposit. BS Trading isn't very informative about potential fees on deposits/withdrawals or processing times for some of their methods, so it may be in one's best interest to make one of those test deposits before making the decision to make a larger deposit. As for trading, $1 doesn't provide much of an opportunity, so we would suggest making a slightly larger deposit if possible.
Deposit Methods & Costs
Payment providers include Visa/MasterCard, UnionPay, Neteller, Skrill, and bank wire. There isn't any information on the website about processing times for deposits or any potential fees. Unlike many other brokers, BS Trading does not protect against negative balances. Should slippage occur that sends the account into the negative, the next deposit will have to cover the amount that went negative. This would take away from the overall amount of deposited funds.
Withdrawal Methods & Costs
BS Trading doesn't provide us with any information about withdrawals. Assuming that the broker follows standard money laundering prevention policies, then withdrawals would likely be processed back to the original deposit method. Profits are typically withdrawn to bank wire. There isn't any information about potential fees. The website even blows past the topic on the FAQ page, so we would expect there to be some type of commission charges from their side, otherwise, they would likely mention fee-free withdrawals as an advantage.
Withdrawal Processing & Wait Time
The broker doesn't offer us any estimation of the time that it takes to process withdrawals back to either of their available e-wallets (Neteller & Skrill). As with card payments, UnionPay, and bank wire withdrawals, the actual amount of time that it takes for funds to be received depends on the bank's country. Standard bank wire takes 3-5 working days, while international transfers may take longer amounts of time to show up in the client's account.
Bonuses & Promotions
BS Trading does not offer many extra options on its website, including bonuses or promotional offers. No-deposit bonuses, deposit bonuses, and welcome bonuses are always extra perks that help add to one's initial investment, and these options can be especially helpful for beginners that don't have a lot of funds to start with. Trading contests, rebates, and referral programs can also be great opportunities for some beginners and more professional traders that trade higher volumes. It's always disappointing when brokers don't provide any of those options – but we wouldn't recommend choosing a broker solely based on promotions alone. Keep in mind that there are often terms and conditions that make those offers less attractive, or that sometimes make a withdrawal of earned funds nearly impossible.
Educational & Trading Tools
Education opportunities are broken down into eBooks, strategies, trading psychology, videos, and weekly live sessions on webinars. It's easy to miss these options since they are available from the website's homepage with no option to be accessed through the main navigation bar. However, if traders select the link under "Educate Yourself" or "Join our Webinars" on the homepage, the page simply reloads, making it impossible to access any of the educational material. Hopefully, the broker would make sure that clients could access these options once an account has been opened, but we don't feel as though beginners should be pressured to make a deposit just to access basic education options.

Demo Account
The broker offers risk-free demo accounts, which can be opened in less than five minutes. Unfortunately, demo accounts are not available for everyone, since traders from the broker's restricted country list will not be able to choose their country on the demo account's registration list. Still, one could technically choose any country, since the account is simply for demo purposes. Demo accounts that have been inactive for 30 days will be closed, however, the broker mentions that it is possible for a new demo account to be opened at any time.

Customer Service
BS Trading does not provide many contact options – the only way to get in touch with support is by filling out a contact form on the website. With zero instant options like LiveChat, Skype, or Whatsapp, no direct phone number, and even the absence of an email address, the broker hasn't exactly made it convenient to get in touch with a support agent. We also don't see any advertised business hours, so it isn't clear whether 24-hour support is available. Considering the lack of options and assuming that business hours are limited, traders should expect to see wait times of at least a day or two before support would respond to email requests.
Countries Accepted
Due to regional restrictions, BS Trading claims that they cannot offer services to residents of the United States, Canada, and some other countries. While the US and related options like the United States Minor Outlying Islands are missing from the list of selectable countries on the registration page, we did find Canada as an option on the list. If you're concerned that your country may be among the other countries that are banned, then the best thing to do would be to check the list or reach out to support.
Conclusion
BS Trading is a regulated broker that offers impressively high leverage trading of up to 1:1000 on 100+ instruments, including 54 FX pairs, metals, oil, cash indices, and cryptocurrency CFDs from the MetaTrader 4 platform. The broker offers low starting spreads from 0.3-0.5 pips with a simple $1 deposit. The fact that only one account type is available makes it possible for all traders to access the advantageous conditions, but we aren't sure whether commission fees are charged. A decent variety of payment methods are available; however, the broker doesn't provide any information about potential fees that may be charged on deposits and/or withdrawals. BS Trading doesn't even offer negative balance protection. One of the broker's biggest downsides would be limited customer support. In fact, the only way to contact an agent is by filling out a contact form on the website.

Bonuses and promotional offers are also absent. The broker advertises helpful educational options like eBooks, videos, webinars, and other options, but these things can't be accessed from the main website and may not actually be available. BS Trading manages to provide highly attractive trading conditions, but the broker falls short when it comes to providing funding information and offering extra options like bonuses, educational resources, convenient contact methods, etc. Traders will need to decide if the trading conditions make up for the broker's shortcomings before deciding whether to open an account.