Golden Dent EA is a robot created in March 2020 by Russian developer Edik Melkonian. Golden Dent is an expert automated consultant who uses scalping strategies. Study the market itself, trade only a marked change in price, and there is also a great advantage that you want to trade manually.
The robot is only designed to work with gold. The Ea is consistent and produces profits on no-commission accounts and low spreads, no more than 25 broker points. The main advantage of this robot is that the expert consultant perfectly shows the track of the main players, and how they support the position, and how they move the market to the right, in this instrument (XAUUSD).
If your wish is to earn more, we have to use this excellent advantage, which also gives us the advisor. To do this, we need more time, so we don't miss a good market entry, how can I operate additionally in manual mode? I'll explain myself as best I can, so that even a Forex novice will be able to clearly understand how this tool works. 
1) Digital 1 – this means that the price wanted to go higher, but no, since the sellers have more power, later (blue arrows), and only (after closing the candle), we will enter the market for sale.
2) Digital 2 – this means that the price wanted to go down more, but no, since buyers have more power, then (red arrow), and only (after closing the candle), we will enter the market to buy.
3) We will put the loss of Stop in the center of the arrow and yellow mark.
4) Take advantage, can put if you want, or the opposite entrance to the market.
5) Open operations manually, only on a separate graph, where the EA is not installed, so it does not control this position!
Martingale, Averaged, and other dangerous strategies are not used. Golden Dent is in complete compliance with the FIFO method. This automated trading system is suitable for both experienced traders and beginners.
Golden Dent Expert only uses pending orders on the broker's server, which initially reduces the level of risk through delays and slips. Each transaction has a fixed Stoploss, and each transaction follows the expiration time. Each trade contains protection against slip and spread fluctuations in the market. The system does not use risk strategies such as Grid or Martingale.
Golden Dent System operates during certain business hours, when the market is more volatile, and does not operate in a quiet market. The robot has integrated protection against slips and high broker propagation.
The trading system uses a mechanism to look for the most concentrated movement points in the market, this allows you to predict market behavior in the%market, who will wish to trade manually in the direction of the trend.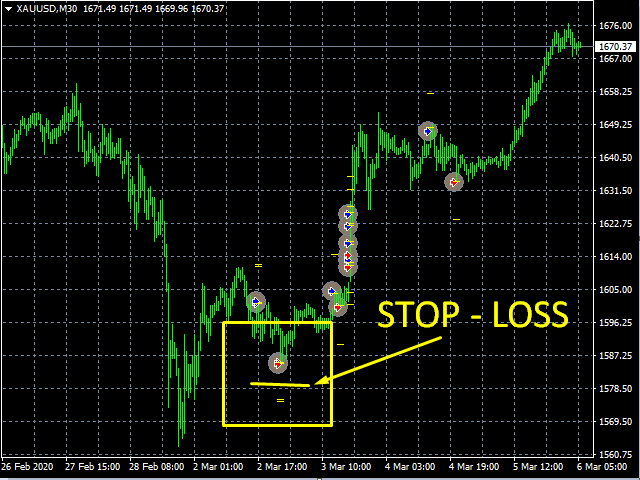 The main parameters of Golden Dent EA are:
– Risk: The risk of car lots (100)
– Fixed lot – the fixed size of a trading lot
– Max spread: Allowed spreads will not be traded if the spread is greater than this level
– Sliding: Maximum slip slip
– Start of exit stop-stop (in points)
– Stop Target loss value of stop loss.
– Take Profit – profit target.
Recommendations:
-The best financial asset to trade is Gold (XAUUSD).
-Best time frame: M30
Brokers: Any broker, but we can't verify all of them. It must be a broker with ECN accounts or low latency to ensure that transactions are executed in the shortest time possible.
In short, we are talking about an EA that negotiates Gold in times of high volatility. It looks like a robot that is easy to handle and easy to understand, and as the author says, it can be suitable for all types of traders. This tool is newly created and for this reason, and there are no comments or criticism from users who have already tested the EA and can provide a vision of their experiences.
Remind all readers that if an EA is used, it is important to have a dedicated virtual server (VPS), to ensure that all transactions are executed regardless of whether we have the computer turned on or off, otherwise if we don't have a server, we'll have to leave the computer on 24/7.
Golden Dent EA is for sale on the MQL market at a price of USD 2,300, certainly an investment that is not available to anyone. It is also available for rent at a price of USD 865 for 6 months of use, and USD 1420 for 1 year of use. Our recommendation is to download the free demo version to understand the operation of this EA better and verify its profitability.