Description
The GBPAUD cross advances on the first trading session o Monday in its of the week boosted by the risk-off sentiment in the currency market.
From the GBPAUD chart, in its hourly timeframe, we distinguish the intraday breakout after the price failed its intraday decline founding support at 1.76331, from where fresh buyers took the market bias control boosting the price to surpass and break the descending intraday trendline.
In this regard, the consolidation above the downward trendline added to the 135-hour moving average leads us to expect a bullish movement that could advance toward the September 17th high located at 1.78394, where the cross could find resistance.
Our bullish foresees an upward move from the zone of 1.7718 with a potential profit target at 1.7838. The invalidation level of our scenario is located at 1.7648 that coincides with the last daily low.
Chart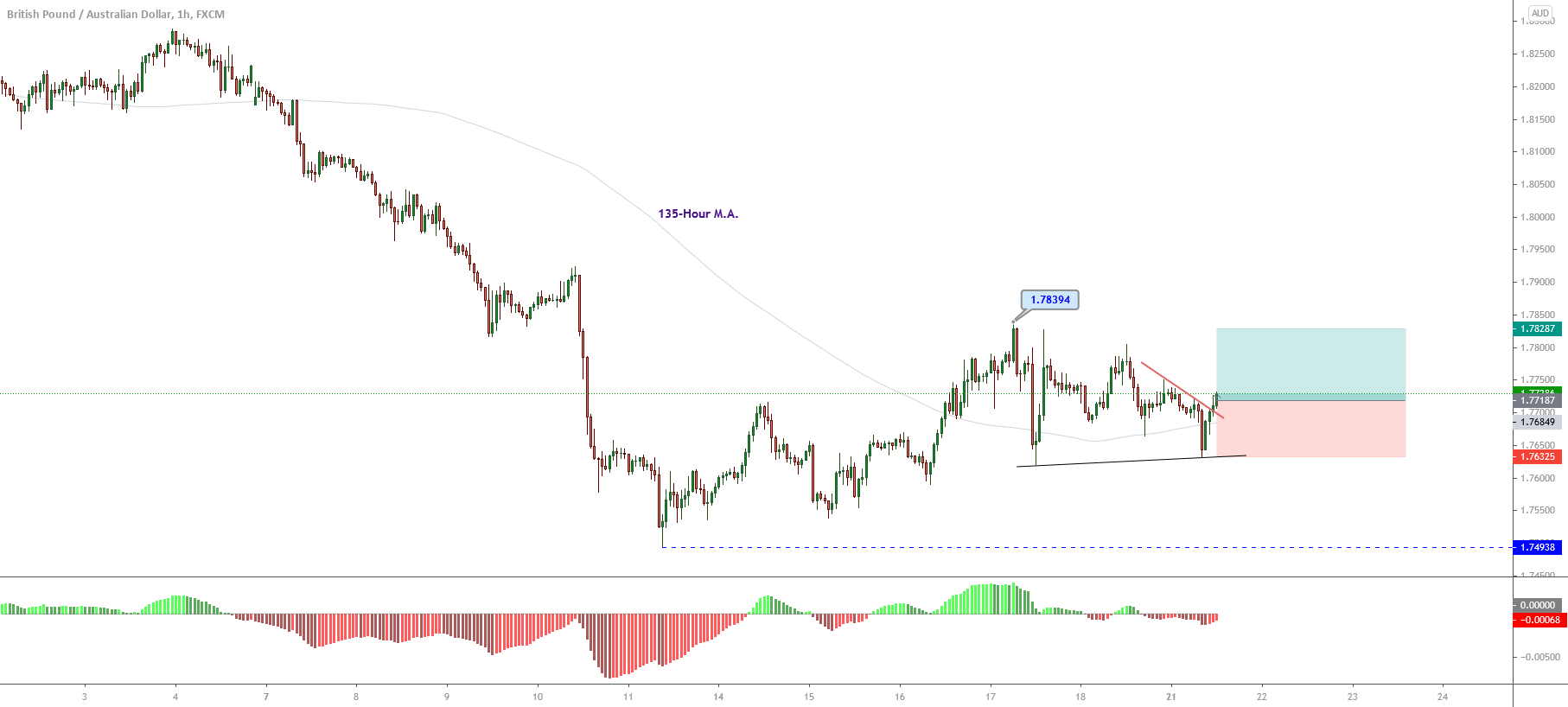 Trading Plan Summary
Entry Level: 1.7728
Protective Stop: 1.7648
Profit Target: 1.7838
Risk/Reward Ratio: 1.38
Position Size: 0.01 lot per $1,000 in trading account.
Check out the latest trading signals on the Forex Academy App for your mobile phone from the Android and iOS App Store.