Description
The EURNZD cross in its 2-hour range illustrates the advance in a broadening triangle pattern, from where the price action looks testing the baseline of the expanding formation. This test suggests the probability of a new upward movement, which should develop in the coming trading sessions.
From the chart, we distinguish the baseline test by the third time. Furthermore, the baseline's piercing suggests that the current bearish move could be in an exhaustion stage. This price action context indicates the potential bullish reversal in the EURNZD cross.
The current zone's long-side positioning could drive the price toward the level 1.76 level as the next potential intraday profit target. The invalidation level of our bullish scenario locates below 1.74895.
An alternative scenario considers the bullish reversal's extension toward the last significative swing of the current bearish leg that locates at 1.77702, where the price could find the next resistance.
Chart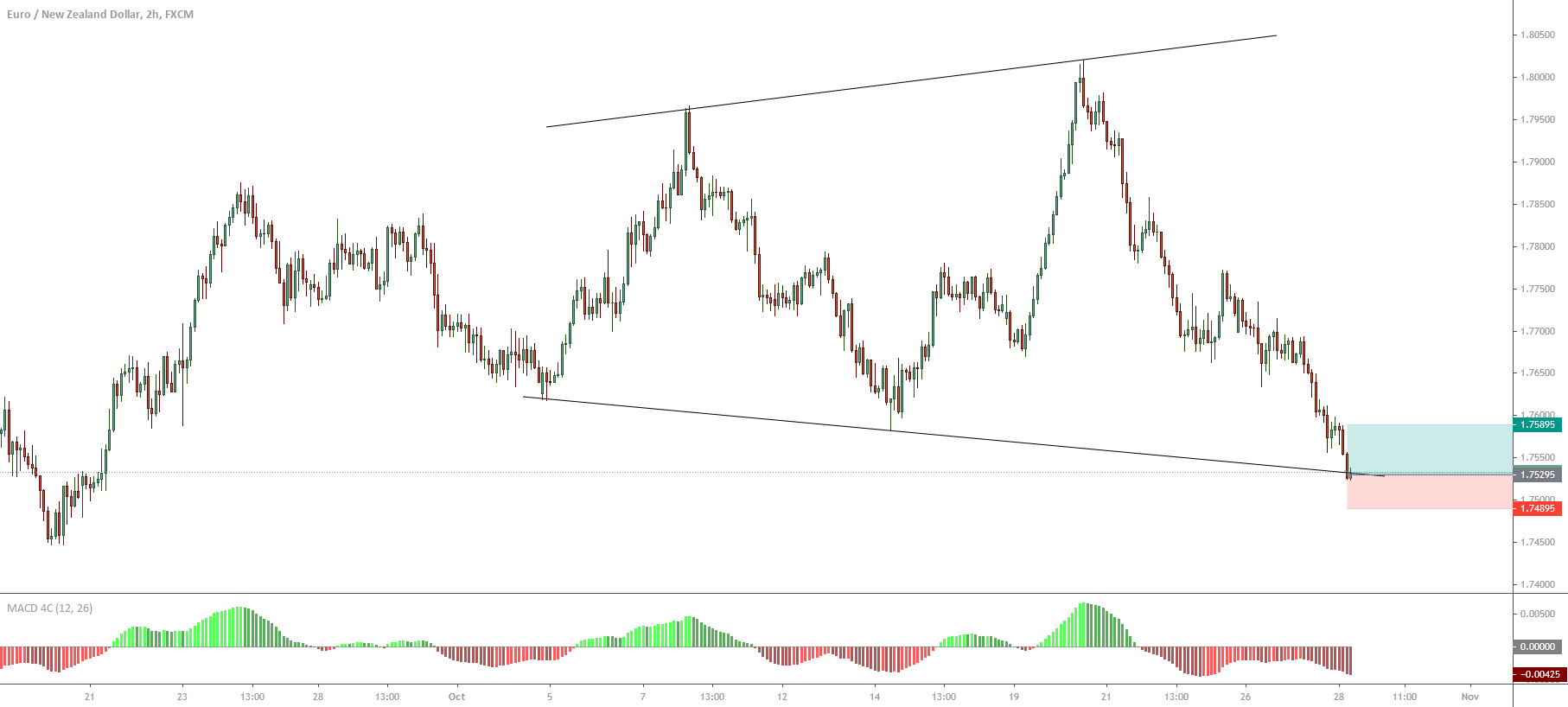 Trading Plan Summary
Entry Level: 1.75295
Protective Stop: 1.74895
Profit Target: 1.75895
Risk/Reward Ratio: 1.50
Position Size: 0.01 lot per $1,000 in trading account.
Check out the latest trading signals on the Forex Academy App for your mobile phone from the Android and iOS App Store.