EURGBP is moving in an ascending channel since mid-April. The last leg brought the price to the -2 sigma line of the regression channel, finding support there. People who know a bit about the Gaussian distribution know that 95 percent of the prices lie less than two sigmas from its centerline. Thus it is highly likely this level is the start of a mean-returning leg.
The 2-hour chart also shows a reversing candle ( morning star) after a retracement of the initial leg up. Thus a good reward-to-risk trade can be made at this level, with only 16 pip risk and a reward of about 60 pips, that takes profit before reaching the center of the channel.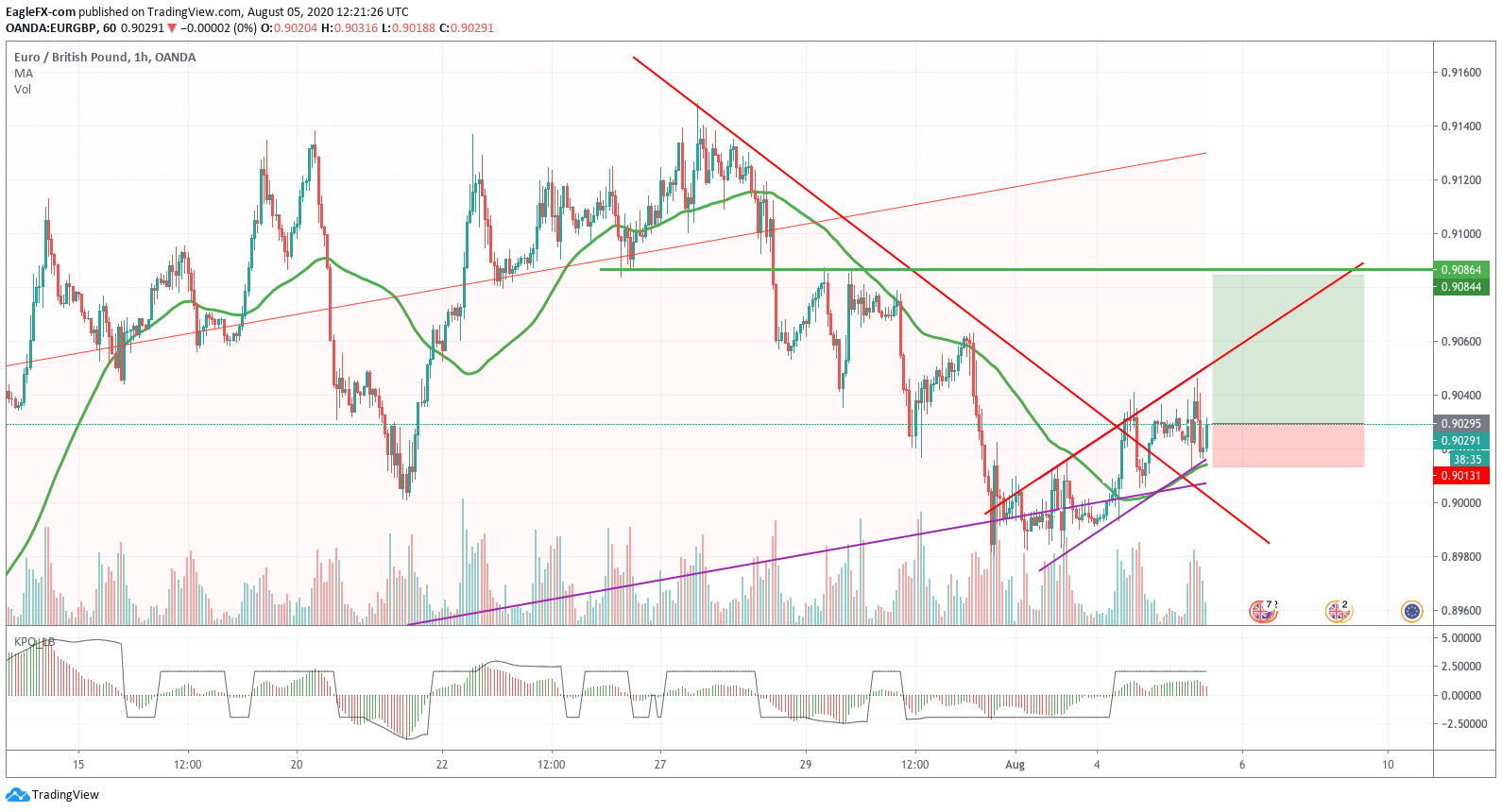 Main levels of the trade:
Long entry:0.903
Stop-loss: 0.909
Take-Profit: 0.909
R/R: 3.75
Dollar risk: $208  on a lot, $20.08 on a mini-lot
Dollar Reward: $572 on a lot, $57.2 on a mini-lot.
Position sizing, using 0.5 mini-lots every $1,000 balance for a 1% risk.