EN T60 Pro is an Expert Advisor that was launched on the mql5 website in April of 2015 by developer Alfredo Antonetti. It currently remains as version 1.0 with no updates.
Overview
EN T60 Pro is an automated trading robot that uses a scalping strategy with some prevention methods that help to avoid losses, including a close trailing stop to protect each trade, banning the use of risky strategies like Martingale, Antimartingale, hedging, stop & reverse, etc.
Here are a few more key facts about the EA:
Works on the popular MetaTrader 4 platform
Works with all pairs; EURUSD, EURJPY, AUDUSD, GBPUSD, USDCAD, and USDJPY provide best results
Only works with M5 timeframe
The EA will not perform any trade with assets that have a spread greater than 2 pips. While the pairs that provide the best results typically have lower spreads, it is still important to find a low-spread broker, ideally one that does not apply commissions. This is possible, but it may take some effort to find a competitive broker that meets these guidelines.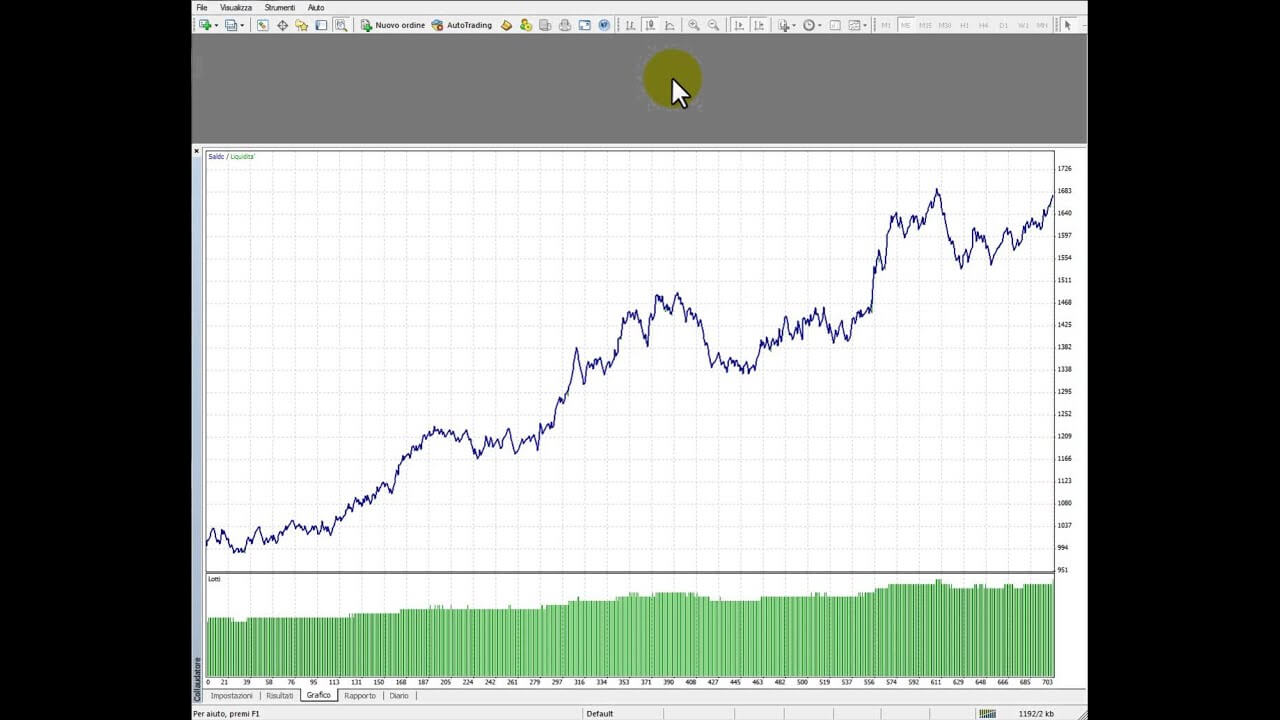 Service Cost
Traders can start with a free demo version of the product, or rent the full version for $22.50 for 6 months. The lack of the option to purchase it outright isn't the best choice economically; however, traders will only wind up paying $45 for an entire year, while many similar products cost $100 or more. You'll also need a low-spread broker, as this is absolutely necessary for the advisor to function. If you have a larger deposit, then this won't be difficult, but those that don't have a lot to start with may need to research options to the most competitive spreads.
Conclusion
EN T60 Pro is a scalping-based EA that works best with low-spread pairs on the M5 timeframe. The robot avoids using risky strategies and protects orders against losses with a close trailing stop. While the product remains unrated, it has received one review:
"I'm sorry to say it, but the EA "EN T60 PRO" doesn't work in my opinion, I've tried it in several Brokers, (also ECN) in BackTest it works wonderfully, in Real it's a disaster, I will also have spent little of this EA, but I am convinced that I threw away the few €uro spent" -Oscar
In the comments section, we noticed that several traders requested a link to myfxbook to prove that the EA was not a scam, but the author ignored many of these requests and never added the link as promised. You'll want to use this EA at your own risk, and remember that backtest results may not be indicative of real results if the trader that reviewed the product is correct.
This Forex service can be found at the following web address: https://www.mql5.com/en/market/product/9164