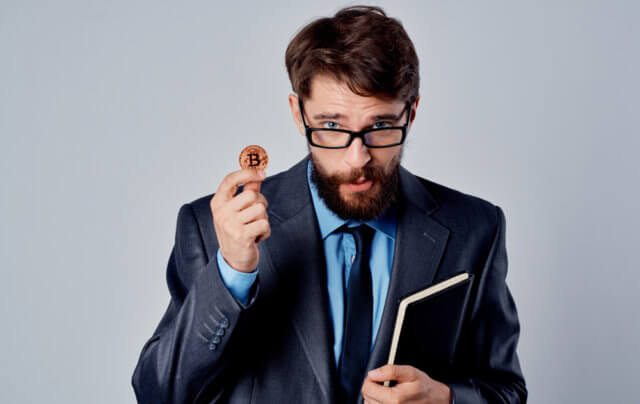 Netherlands-based cryptocurrency mining pool Simplecoin and Bitcoin gaming platform Chopcoin are shutting down over the fifth European Union Anti Money-Laundering Directive that is set to come into force on January 10, 2020. The proposed directive will require crypto operations in the EU territory to conduct Know Your Customer procedures on customers for anti-money laundering purposes. 
One of the basic tenets of cryptocurrency is privacy, and some crypto operations would rather close shop altogether than go against that principle. Indeed, Simplecoin argues this as the reason informing its decision to shut down: "We believe in the power of cryptocurrency and its potential. Mining should be available to anyone and we refuse to jeopardize our users' privacy."
Chopcoin's website is currently inactive, while its Twitter page sent out a tweet on November 18th informing users that it will be suspending its services due to "regulatory concerns."
This comes barely a week after UK-based crypto payments provider BottlePay announced its decision to cease operations on 31st of this month, citing an unwillingness to subject users to "the amount and type of extra personal information" that it would be required to extract from customers.
Some member states have even taken it a notch higher. In the Netherlands, it is alleged that the Central Bank and the Ministry of Finance are planning to introduce more rules than the ones outlined in the AMLD5.
While some crypto firms may be closing down over ideological reasons, others may be closing down due to the financial implications spelled by AMLD5. Wouter Vonk, the co-founder of Dutch-based crypto exchange Coingarden, which is also closing, has revealed that the new regulations "will come with serious costs", forcing them to end operations.
What is the AMLD5?
The fifth Anti Money-Laundering Directive (AMLD5) entered into force in 2018 and will take practical effect in January 2020. EU member states are obliged to entrench the new policies into law by January 10th. Many crypto services regard the directive as privacy-intrusive.
AMLD5 is set to bring changes such as limiting the anonymity of cryptocurrencies, wallets and prepaid cards; increased exchange of information between anti-money laundering authorities, public registers for crypto entities; monitoring of transactions and reporting any suspicious activity to authorities.
Crypto Regulation in America
It isn't just the EU that is cracking the whip on crypto operations. In the US, the Securities Regulation Commission continues to crack down on crypto-based projects, including those that seem to not have registered "properly."
And the current administration's reception to crypto has been hostile – to put it mildly. Treasury Secretary Steve Mnuchin has branded them a "national security threat", while President Donald Trump has tweeted before that he's not "a fan of bitcoin and other cryptocurrencies." Some in the crypto community worry that the president could exercise his supreme powers and enforce more stifling regulations on cryptocurrency. 
Hurting More than Helping
These regulatory proposals could have a negative effect on cryptocurrency and the emerging blockchain ecosystem.
To begin with, the majority of such regulations are more likely to push out or hurt small crypto operators who can't keep up with the costs of compliance.
And, of course, these regulations defeat the very purpose of cryptocurrency – to wrestle control of money from central authorities and provide censorship-resistant finance for all.
These proposals could also backfire. Crypto dealings may be pushed to the 'underground' world in exchanges that fall outside of ALMD5's and other regulations' scope.
Such blanket regulation also risks curtailing the flow of crypto assets, including that of honest actors. This is evident with the US where KYC requirements for banks, so as to curtail the spread of drugs, have been extremely financially taxing for banks. Also, entire regions such as the Caribbean have suffered debt thanks to the enforcement of indiscriminate compliance requirements. 
And overall, uncontrolled regulation could push up the costs of operating crypto enterprises, which would have the undesirable effect of stifling the growth of the crypto and blockchain infrastructure. 
Conclusion
With such increasingly stringent controls, what's the future for the crypto space? Will it achieve the desired effect and curb illegal crypto use, or will it backfire and encourage such activity in less detectable platforms? It's hard to tell at this stage.
What's already clear is more crypto entities will be pushed out as they find it impossible to operate in the full glare of regulation or the costs that come with it. It will also be interesting to watch the effect of such regulations on the growth of the crypto sector and the burgeoning application of its underlying technology, the blockchain.