Ain't No Trend can be found within the MQL5 marketplace under the Experts heading, it was created by Evgeniy Scherbina and first uploaded to the marketplace on the 13th of March 2020, it received an update on the 22nd of March 2020 and this brought the EA up to version 1.1.
Overview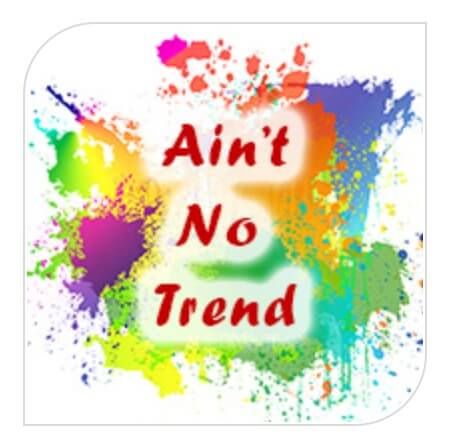 Ain't No Trend is an expert advisor that was created for the MetaTrader 4 trading platform, it is described as a neural advisor that has been developed to work with 10 different currency pairs, these pairs are AUD/USD, EUR/JPY, EUR/USD, GBP/CHF, GBP/JPY, GBP/USD, USD/CAD, USD/CHF, USD/JPY, and XAU/USD (or GOLD). The EA will also use the H4 timeframe, it does not matter which timeframe you put the Ea on, it will always use the H4 timeframes.
The EA uses two different indicators to find its trades, it used the MACD )18, 39, 14, Median Price) and the RSI (21, Median Price) indicators. The EA will also use three different types of trades, the crossing of zero lines in the MACD charts, a double-crossing of the zero lines in the MACD chart, and a rollback from a bar peak in the MACD chart. The EA has been trained to filter the possible trades in accordance with visually important indicator properties along with a ratio of current values found within their histories.
The EA has three different neural networks that will attempt to train themselves as thy trade and analyze the markets.
The EA also comes with some parameters that can be altered to slightly change thew ay that the EA functions. Some of the available settings include the font size, push notifications, close when a profit percentage is met, whether to close losing trades at the end of the day, stop loss numbers, the trading volume of one trade (lot size, and more.

Service Cost
The Aint No Trend EA can be downloaded completely free of charge, due to this, there are no limitations to the number of times that you can activate the EA and there is also no free demo version available s it is not required.
Conclusion
There are no user reviews for the EA so it currently does not have a rating. There are a couple of comments from people who have used the EA, they are both indicating that the EA has not been opening up many trades, the developer has responded to them promptly which is great to see, and they have indicated that the EA will not open up many trades and that it should be sued with all symbols in order to have more trades available. The developer responded quickly which shows that they are still supporting the EA and that they will be there to offer support should you decide to download and try out the EA.
This Forex Indicator is currently available in the MQL5 marketplace: https://www.mql5.com/en/market/product/47238