10tradeFX is an online foreign exchange broker that offers investment options in multiple currency pairs and CFD's. The company's name is actually a trade name of Holiway Investments Ltd, which is located in Cyprus and regulated by the Cyprus Securities and Exchange Commission (CySEC) under license number 248/14. The company claims to promote a reliable and transparent trading environment that is suitable for all types of traders. If you're looking into this broker, you'll want to read through our detailed review to gain a better idea of each account's trading conditions.
Account Types
10tradeFX offers three live account types; Silver, Gold, and Platinum. All accounts offer an STP execution model with a maximum leverage cap of 1:30. The Silver and Gold accounts are nearly identical, aside from the minimum deposit requirements. Spreads are likely better on the Gold account, but the website doesn't offer us any information on spreads for either account type. The Platinum account would be the best option, although the only advantages we found was an average starting spread from 1.5 pips and the ability to simultaneously open 200 positions instead of in place of the other accounts' 100 position limit. The broker also sets certain conditions that traders must fulfill in order to keep their account's status level from dropping.
In order to maintain a certain account status, one would need to fulfill a monthly trader points requirement, in addition to maintaining the minimum deposit requirement. It is possible to return to any previous status or upgrade if the criteria for a new status level are met. This means that even though a trader may have met the deposit guidelines and paid for a specific account, the broker can still lower that account's status and force the traders to trade with higher spreads because they have not met the point requirement for the month. We've provided details for each of the account status levels below.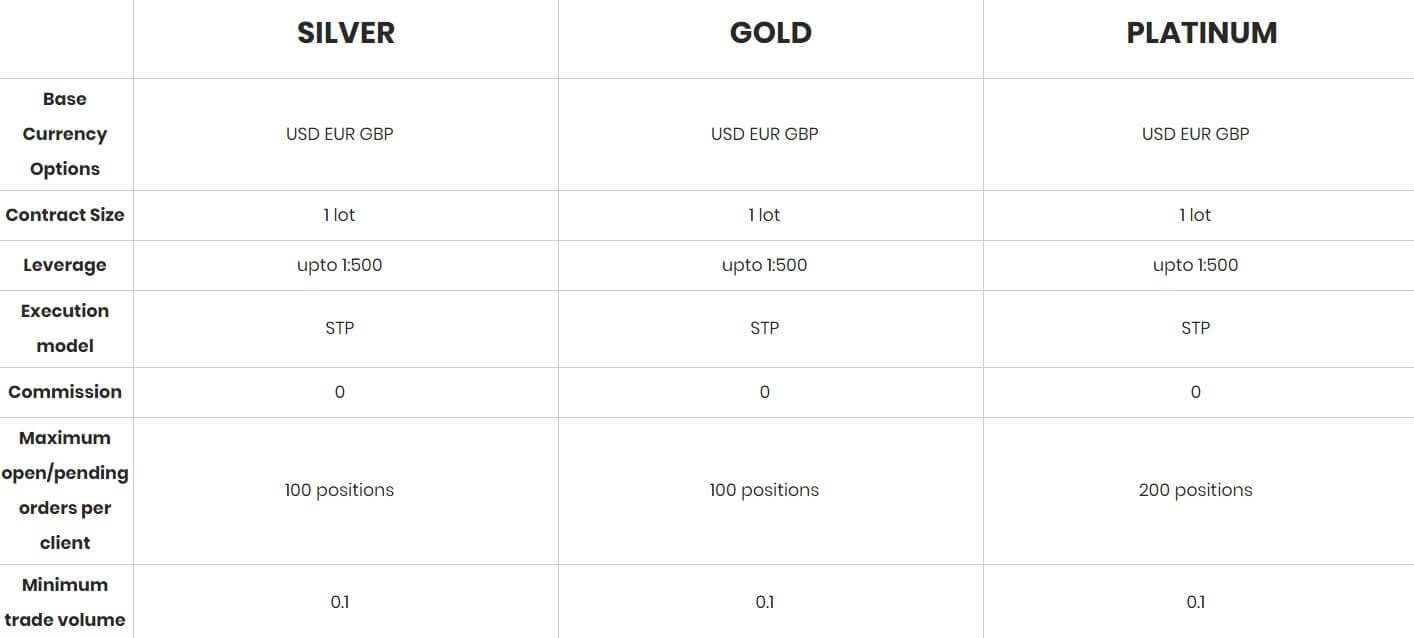 Silver Account
Minimum Deposit: $200 USD
Leverage: Up to 1:30
Spread: NA
Minimum/Maximum Trade Size: 1 lot/100 lots
Max. Number of Open Positions: 100
Commission: 0.10% when trading shares
Gold Account
Minimum Deposit: $1,000 USD
Leverage: Up to 1:30
Spread: NA
Minimum/Maximum Trade Size: 1 lot/100 lots
Max. Number of Open Positions: 100
Commission: 0.10% when trading shares
Platinum Account
Minimum Deposit: $5,000 USD
Leverage: Up to 1:30
Spread: From 1.5 pips
Minimum/Maximum Trade Size: 1 lot/100 lots
Max. Number of Open Positions: 200
Commission: 0.10% when trading shares
Platform
One advantage of trading through 10tradeFX would be having access to the unrivaled trading platform MetaTrader 4. Since being launched back in 2005, MT4 has adopted a reputation as the most popular platform option in the world, due to the all-in-one experience that supports Expert Advisors, one-click trading, and various other features. MT4 was also designed to be widely accessible. The program comes equipped with multiple languages and is available for download on PC and Mac computers. Mobile trading is also available through the App Store on iPhone/iPad devices and the Google Play Store for Android/tablets and WebTrader is yet another option that allows traders to access the platform without downloading the program.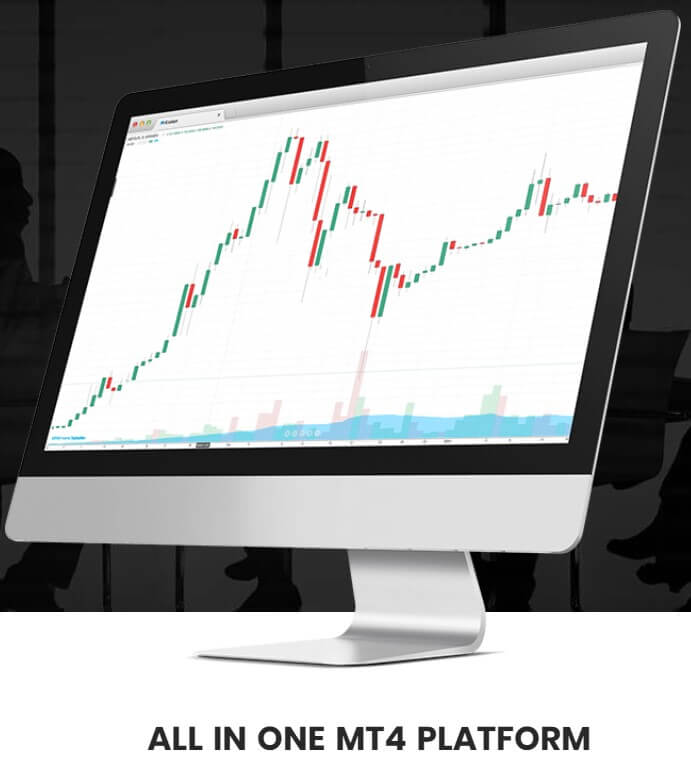 Leverage
10trade FX imposes a restrictive leverage limit of 1:30. If one were to trade using the broker's maximum 1:30 cap with a $1,000 account balance, then it would be possible to open trades worth $30,000. This isn't a very significant amount compared to the 300, 400, and 500+ leverage options available through several other brokers. The broker's regulation through CySEC is likely the cause of the lower cap, since many regulators do impose strict limitations to limit the possibility of large losses. Either way, the lower cap may limit one's possibilities rather severely.
Trade Sizes
All accounts require a minimum contract size of 1 lot. The inability to trade micro and mini lots may be of a disadvantage to some clients, as most forex brokers offer at least one account type that supports micro tradable lots. The maximum trade size is also limited to 100 lots. The Silver and Gold account allows for 100 simultaneously opened positions, while the Platinum account supports 200 open and pending positions. All accounts support hedging, but scalping is not allowed. Stop out occurs at a level of 80%.
Trading Costs
The broker collects profits from spreads, commissions, overnight interest charges, and a few extra fees, including an administration fee, inactivity fee, and an incomplete verification fee. Traders will see spreads from 1.5 pips and up on the broker's best status level account. Options for the more affordable account types are not advertised on the website. Commissions only seem to be charged when trading shares, at a rate of 0.10%. Overnight interest is also another expected charge when trading through any foreign exchange broker, and the amount is credited or debited on applicable positions that are held past the daily market closing time.
The long and short swap values are listed on the trading products pages and traders should keep in mind that charges are tripled on Wednesdays. In addition to the common charges, 10tradeFX also imposes some extra fees that aren't always charged by other brokers. We've listed those charges below for convenience.
Administration Fee: Charged yearly at a rate of 20 Euros to maintain the client's account. A lesser amount will be charged if the account does not hold enough funds for the charge.
Inactivity Fees: An account is considered inactive after 90 days of inactivity and the broker will begin charging a $15 monthly fee until the account's balance is completely depleted. At that point, the account would be closed.
Incomplete Verification Fee: If verification is not completed within 15 days from the opening of the account, then an administration fee of $30 will be subtracted from the deposited amount before it is refunded back to the original payment method.
Assets
10tradeFX offers 40+ currency pairs, including majors, minors, and exotic options like the Swedish Krona, Turkish Lira, Norwegian Krone, South African Rand, Mexican Peso, and the Singapore Dollar. The Hong Kong Dollar, Danish Krone, and Thailand Baht are not available. Spot metals Gold & Silver are also offered, alongside 7 spot indexes, which include NASDAQ and Dow, among others. The energy options WTI Oil and Brent Oil and 64 American shares in stocks are also featured. Shares are available for several popular US companies, like Google, Amazon, and Apple, plus many others.

Spreads
The broker lists minimum spreads on their website, however, there is no specific information that tells us which account the advertised spreads refer to. From what we can tell, it seems as though the advertised minimums are related to the broker's Platinum account, which is the best status level account. In that case, the minimum spread starts from 1.5 pips on the benchmark EURUSD pair. Options quickly climb to 2.2 pips and higher on the majority of the minor currency pairs. The minimum floating spread is 25 pips on Gold & Silver, 100 pips on share CFD's, and spreads start from 0.03 pips on certain indexes.
Although spreads on the Silver and Gold accounts aren't listed, we can assume that those spreads would be way too high, based on the fact that the broker's best account offers spreads that are much higher than average on most instruments. This would likely move starting spreads to 1.9 pips or higher on the Gold account and into the 2 – 3 pip range on the Silver account. Of course, one would want to keep in mind that there is a low commission charge that is only applied when trading shares, but this still leaves the spreads at a less than competitive rate, especially for a $5,000 deposit.
Minimum Deposit
The bare minimum deposit amount is set at $200 on the broker's Silver account. In order to gain access to the next status level, traders would need to deposit $1,000 and the best account asks for a $5,000 minimum deposit. In addition to setting some rather expensive requirements, 10tradeFX also requires traders to earn a certain amount of trading points, or else the account would revert to a lower status level. This basically means that even though one has paid for access to a better account type, the broker would be able to lower the account's level if those goals are not met.
Deposit Methods & Costs
Accounts can be funded through bank wire, Neteller, Skrill, Nganluong, and 4Cash. For some reason, the broker has made the inconvenient decision not to offer card deposits. All of the available deposit methods require a $200 minimum deposit, even on replenishment deposits. All deposits are fee-free, although third-party payment providers may impose fees from their side. Most deposits are credited instantly, with the exception of wires, which can take up to 3 business days to be credited to the trading account. The broker also mentions that it can actually take up to 24 hours for "instant" deposits to finish processing.

Withdrawal Methods & Costs
Withdrawals would need to be made back to the original payment method. There is a steep minimum withdrawal requirement of $100 USD when withdrawing through any method, which could make it difficult to access funds in certain cases. The website states that withdrawals made through bank wire will not be charged fees from the broker's side, but bank charges may apply. Later, we found a conflicting $30 processing charge listed for bank transfers under the broker's terms & conditions. There is also a 1% charge on Skrill withdrawals and a 2% fee on Nganluong and 4Cash withdrawals. Neteller appears to be the only fee-free withdrawal method.
Withdrawal Processing & Wait Time
All withdrawals are processed within 24 hours of the time that the withdrawal request is received, so long as the request is received within normal working hours. Otherwise, the withdrawal will be processed on the next business day. It may take additional time for banks or other payment providers to credit funds to the client's account and 10tradeFX would not bear any responsibility for those delays.
Bonuses & Promotions
10tradeFX is currently offering an Affiliate Program that allows certain traders to refer clients and earn profit from the referred client's trading activity. Traders can fill out an application or email info@10tradefx.com in order to apply to participate in the program. Exact details of the reward rates are not listed on the website and would likely be discussed upon approval. Sadly, the broker doesn't offer any bonuses, contests, rebates, or other common bonus options.
Educational & Trading Tools
Under the "About Us" section of the website, 10tradeFX boasts about a resource center that provides multi-media training tools, including video courses, webinars, e-books, and 1-on-1 training. We couldn't find the option to access those materials from the website's main page, but there's a possibility that those resources would be available once one has registered a live account. Without signing up, options are limited to demo accounts, an economic calendar, market analysis, and market news.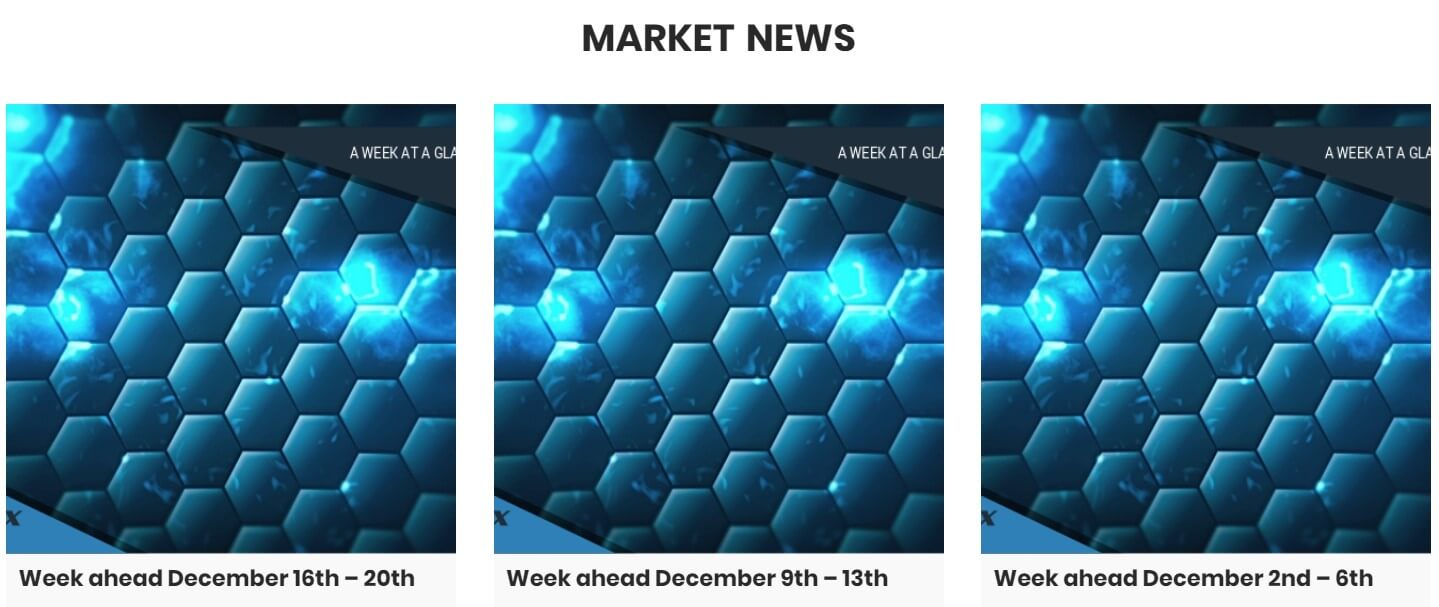 It's a little disappointing that the broker doesn't offer direct access to all of the aforementioned resources, especially considering that some of their potential clients may not be ready to open a live account. We also aren't entirely convinced that all of the advertised options are available, based on some other inconsistencies on the website.
Demo Account
One can register for a demo account by clicking on "Demo" from the top right corner of the website and then filling out registration details. The broker allows one to register as an individual or corporate client. Initially, there are no extra customization options that would allow one to choose a certain starting balance, account type, etc. If you're new to the world of forex trading, or perhaps if you could use some more experience, then we would highly recommend signing up for one of the broker's risk-free demo accounts. Trading from a demo can even serve a purpose for more advanced traders that may wish to test more complicated strategies.
Customer Service
Should one find the need to get in touch with a support agent, it is possible to do so instantly through the website's online chat feature, email, phone, and Instagram. 10tradeFX doesn't actually list their business hours on the website, but we would assume that support would only be available on weekdays, considering that this would be the most typical hours for the majority of forex brokerages.
The website's instant online chat feature would help make up for the limited support hours, but we weren't able to connect with an agent when we attempted to chat through this method. Hopefully, support would be online if any of our readers did try to use the chat feature, but our experience suggests otherwise. We've provided additional contact details below.
Phone: +357 22 277788
Email: support@10tradefx.com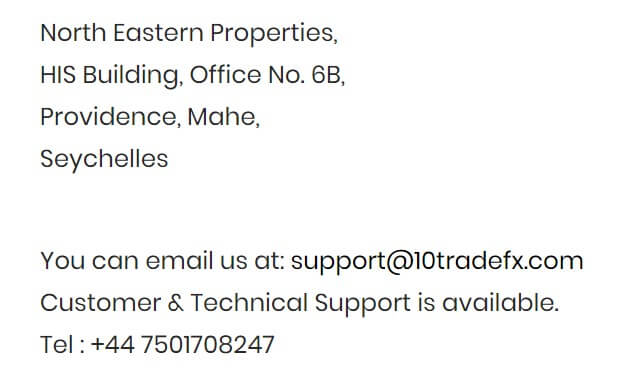 Countries Accepted
10tradeFX does not appear to impose any country-based restrictions. We were able to register for an account from our US-based offices with no issues, and we found several other commonly restricted locations on the list of selectable countries. Of course, if you do notice that your country is missing from the list, then it would be a good idea to reach out to support to ask for clarity on the situation.
Conclusion
10tradeFx is a regulated forex exchange broker that offers access to 40+ currency pairs, plus CFD's on precious metals, indexes, energies, and shares with a 1:30 leverage cap. The broker features three account types with deposit requirements starting from $200 USD. Spreads start from 1.5 pips on the best account and options for the Silver and Gold accounts are not listed on the website. Customer support appears to be available on weekdays via email, phone, Instagram, and possibly online chat.
There are several disadvantages to opening an account through this broker. In addition to meeting each account's funding requirement, traders would also need to earn a certain amount of trading points to simply keep the account status that they have already paid for. The broker also charges extra fees based on inactivity, incomplete verification, and $20 per year for yearly maintenance.
Accounts can be funded through bank wire and a handful of electronic payment methods, but card deposits are not accepted. The broker also sets a frustrating $200 deposit requirement when funding through any method and withdrawals of less than $100 are not allowed. Aside from an Affiliate Program, there are no special bonuses, contests, rebates, or other promotional offers available. The website does mention several educational resources, but those options can't be accessed without registering a live account.
We also aren't entirely convinced that they are available at all. On the plus side, 10tradeFX does offer service to clients located in commonly restricted countries, which might make the broker more worthy of consideration by those that do not have many other options.