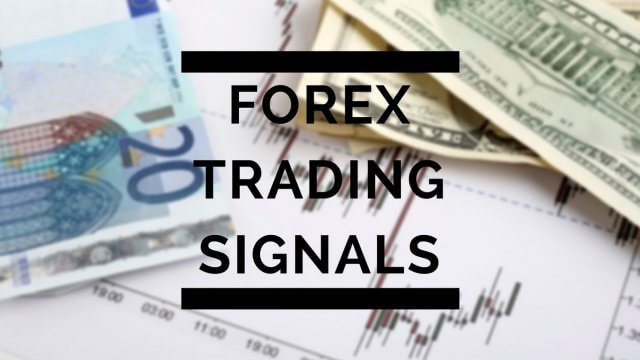 The best signal providers are funds and companies that deal with trading exclusively. A team of traders that have proven results over many years is the best one you can find. Now, this is the short, general answer, if you are looking for something that suits your taste, then you might need some pointers and more research. To find a good signal provider is hard since you have to find valid data providers that are reliable, not just legit.
The internet is full of noise, false and marketing plagued information that does not match your core interest. The best out of those you find may not the best in the world in terms of gains, but they will be the best for you. Put some effort to find reliable signals and the search might be worth it. However, be sure the performance of a signal provider will not be the same this year as the previous, as it is commonly said, past data does not guarantee future results. We will present how to find a reliable signal provider using some general pointers. 
Before you move on with your decision to trust your money with some other trader, AI, or strategy, consider the costs. Not the unforeseen costs that may come out of a bad decision, but how much you are ready to risk for the service. Signals providers like to create packaged service options, with increasing cost and benefits structure. Sometimes this is based on the deposit amount where the more money you put in the bigger amount of signals or the larger payout percentage you get. Automated solutions behind the signal provider mostly have this offer structure.
Now, you might be a trader that wants to have some additional benefits to an already good trading result. Diversifying to AI and human-generated signals seems like a good idea. Some signals providers require at least a $1000 monthly deposit without a trial, while others require a $20 subscription type per month. Know that if you can afford a deposit type subscription it does not mean they have a better performance over the cheaper monthly subscription. Unconfirmed results and, what's more, results you personally cannot achieve on a demo account are not worth the deposit, while the $20 might not be risky as much. 
When you try to surf the web for the best signal provider, you will stumble upon many "top-rated"provider rankings. These portals are rarely independent, you will see a lot of these marketing portals that favorite their biggest sponsors first. Or they may even be owned by one of the bigger businesses. You will need more reliable data based on which you can at least get a better picture of who is the best signal provider for you. One forum that might help you on this search is Forex Peace Army, not only for signal providers but for brokerages as well. Here you will find somewhat real reviews and ratings created by actual users. However, stay cautious and take what you read with a grain of salt.
Honest services exist, but your chances of getting one are not that high. Pay attention to signal providers that are only relying on Instagram, WhatsApp, or Telegram. There is a good chance a signal provider is not legit if it does not have any other social media included for their voices. Some lonely trader with a good system may have tried this way, however, there is a good reason why scammers do not like to associate with other main social media accounts. They can only have lots of benefits from networking and opening up to a wider audience right? Well, scammers do not go this way because it is much easier to crack their schemes. They will be in the spotlight after a few users express their distrust, so a fresh start with a new identity is needed. With Telegram and the above-mentioned platforms, it is easy to stay incognito for a while. On Twitter or YouTube, this is much harder to do. 
Pay attention if the signal providers are young people. Young spells inexperienced most of the time, just an observation that does increase your chances of choosing a good signal provider. Youngsters need the experience to get to the top of the forex trading and only then they have a badge to sell your signals. There is a considerable time measured in years to get some trading skill and even then you need a consistent sample that also requires some time. Automated trading solutions are mostly backed up by young coders, however, a good strategy needs an experienced developer to be effective. 
Also notable are the flashy images of wealth and style scammer groups post on their channels. Flashy pictures that should inspire what you will become if you follow the signals are just a good sign you might be dealing with an unreliable signal provider. To the somewhat intelligent people, this will not work. However, they are no after for the intelligent, no need to say more.
You will need to find some proof the signal provider is good aside from the reviews and ratings. Past results add to the reliability but are not decisive. Of course, unethical providers will not share their results even though this is the first thing logically to look at. Interestingly, many providers found on the web will not even bother with their results. They will also try to share something completely faked. 
Even though the signal provider website looks very well made, with 24h support and all, you might be actually looking at unethical business. Do not fall for pretty pictures, some incredible gains numbers, testimonials, and the rest of the marketing for the unaware. 
Websites that are legit and have been founded by experienced people from the corporate world – sounds good, right? Wrong, most of the corporate experience does not mean they are good traders or signal providers. This group went out of business and has now founded the forex signals site as a try to use their backgrounds. If their backgrounds look impressive to you just understand they know how to extract money out of your pocket more than out from forex. The website may have very techy or nerdy wording to present smarts turned to success even though it is common terms in trading. 
If you get a chance to stumble on a signal provider that is willingly sharing their results, ask three questions: What is your net gains for some month or a year, and what is your previous month/year net gain? If the net gain is some ridiculous but attainable 4 digit number, and it repeats, then you can safely assume it is a scam. Then ask was this result on forex only. As you may know, some assets move much more than currencies so their pip movement does not mean more monetary gain. It is easy to attain 3000 pips per month on an index. 
When we said that even with the legit results presented you cannot be sure it is because you may be looking at one account or signals generated from many failed ones. This one just performed the best out of a hundred, for example. It does not mean the signal performance is going to be like this in the future. 
If you ever go into this, you may try legit proprietary firms that also accept traders to qualify for their funding. These companies also share signals from their experts once you subscribe. Normally you can find a cheap trial and a complete list of past trades before the real full-price subscription. We also advise demoing the signals for two months before you are ready to put in the money, the money you are ready to lose completely.