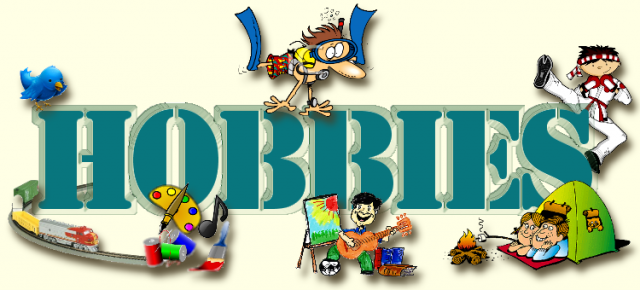 There are things that we do in our everyday lives that can actually make us better at trading. Some of them may be related, while others will have absolutely nothing to do with trading at all. Our hobbies can have the same effects, there are hobbies out there that people do that will give you the skills that you need to be a fantastic trader, in fact, they will improve aspects of your trading. We are going to be looking at some of the hobbies that people do that help to build our trading skills or develop certain aspects of us that would be beneficial to our forex trading.
Reading
This one may seem quite obvious and to be fair, it is. If you like reading then you will love Forex and trading, as there is a lot of reading to be done. Any people get bored when reading and learning, this is why there are so many video tutorials out there now, but if you actually enjoy it then you will be in a good position as there is so much information available for you to take in. There are also trading-related books out there that can be filled with relevant information and so reading those in your spare time can give you some fantastic insight into different techniques or give you ideas that you can implement into your trading. If you are not a fan of reading, there are alternatives out there, but you will find far more information in the written format than any other format when it comes to trading.
Jigsaw Puzzles
Trading can be compared to puzzles in a number of ways, the most obvious reason is the fact that when you are putting a puzzle together, you are taking lots of small things in order to make a larger overall picture. We do the exact same thing when we are trading, we are taking small bits of information from various analyses or indicators and putting it all together to give us an overall picture of what the markets may do and what we should trade. Doing puzzles helps you to take your time, to analyze each piece of information, and to have patience, afterall, some puzzles can take a long time to complete.
Playing Sports
Sport doesn't seem like it would give you skills needed for trading, but it does. Well not exactly with your trading, but it is a fantastic way to get rid of some of the stress that can build up when trading. In fact, it gives you the perfect outlet to let off some of that steam. For anyone that sits in front of the computer for the majority of their day, it can damage your posture, can stress you out, and can ultimately make you a little bit fatter. Playing sports is a way of rectifying all three of those things. It helps you keep a good posture, it helps you to relieve stress and it can make you that little bit fitter. So even if this is not one of your current hobbies, try making it one once you start trading, especially if you are doing it full time.
Playing An Instrument
If You have learned to play an instrument in the past then you probably have a number of skills that are very desirable for a forex trader, these include things like consistent learning, patience, and being precise in your learning and implementation. It takes a lot of time and a lot of patience to learn an instrument, much in the same way that it takes time and patience to learn to trade properly. Music can also help to influence your mood or to calm you, something that is vital when it comes to trading. There are no shortcuts when it comes to trading, so being able to bring in the characteristics that were required to learn to play that instrument can be extremely beneficial to you as a forex trader.
Writing
While we don't do much writing when it comes to trading forex apart from the little notes that we jot down in our trading journal, writing does give us a few skills that we can bring across. Firstly it teaches us to be a little more analytical, looking at what we have written in order to find and rectify any mistakes in the spelling or grammar. It also helps us to research, research is an important part of both writing and trading, so being able to do it when you are writing something means that it will be slightly easier for you to analyze different information sources when it comes to your trading.
Collecting
There are a lot of things out there that you can collect, stamps, pokemon cards, marvel figurines, whatever it is, it will teach you one main skill. That skill is patience, you need to be patient when collecting, finding the right item for the right place, and not jumping in too quickly and ending up out of pocket. This same skill needs to be used when trading, you don't want to jump into a trade too early and at the wrong place, if you do that too much then you will be making losses, so patience is vital if you are looking to become a successful trader.
Buying and Selling
Some people just love to sell things, and this helps you to understand the value of exchanging one item for money or money for items. This is exactly how trading forex works. We are exchanging one asset for another. Getting an understanding of how this works beforehand and what to look for when it comes to price fluctuations can help you out as a trader. If you do this, you are basically trading already, just in a more physical form rather than online as a retail trader.
The thing with hobbies is that it really doesn't matter what it is, a hobby is something that you enjoy, this is a great way of destressing yourself. If you have a hobby, do not give it up just because trading is taking up a lot of your time, make time for it, not only will it help your mental health, but it will also help you to develop certain skills that can come in handy when trading, no matter the hobby that you are doing, it will have some form of benefit to your overall trading ability.