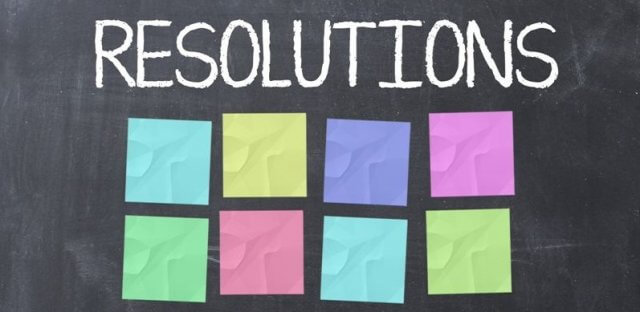 While we usually introduce resolutions around New Years, why wait? You can start practicing these healthy trading resolutions right now (for free) if you're looking to put more money in your pocket.
Resolution #1: Review your Past Performance
Whether you've only been trading for a short time or you have more experience under your belt, it's a good idea to look back at your past performance over the last year or so, or however long you've been trading if it hasn't been that long. Are you making more or less money than you were in the beginning? You can try asking yourself these questions with your results in front of you:
Did I follow my trading plan or drift from its guidelines?

What are my trading strengths and weaknesses?

Have I met the goals I had set? 

What goals do I want to achieve in the next 6 months or longer?
After answering these questions, you should have a place to start with your plan for improvement. Try addressing your weaknesses to start. When reviewing your past goals, you'll want to think about whether they were realistic or not. To be clear, an unrealistic goal would be to make a million dollars from a small deposit, while a realistic goal could be to improve your results over a period of time. If your previous goals were unrealistic, try to model more reachable goals for the next period of time without setting harsh financial objectives. If your goals were realistic, ask yourself why you weren't able to meet them and work on a plan to try again. Perhaps you need to devote more time to trading, revise your trading plan, spend more time researching, etc. 
Resolution #2: Embrace Positive Thinking
That little voice in your head can be negative from time to time, and some traders can be especially hard on themselves after making mistakes that cause them to lose money while trading. We hear a lot about the ways that negative emotions like anger and greed can negatively impact our trading results, but did you know that there's a whole movement dedicated to the ways that positive thinking can improve them? If you beat yourself up over mistakes, this negative mindset is going to spill over into your results, and you might even wind up feeling more depressed and less motivated. Instead, try to be kinder to yourself by thinking positively and learning from past mistakes. Remember that even trading robots make mistakes and we're all only human.
Resolution #3: Learn!
Once you figured out everything you felt was important about trading and devised a strategy, you might have slacked off on the extra research or even avoided it altogether. Sure, you might know the ropes and feel confident about your trading knowledge, but why not learn something new? You just might find some helpful tips, come across a new strategy that you like better, learn more about trading psychology, and so on. Putting in the time to expand on your trading knowledge will only benefit you in the long run. If you're unsure where to start, try the following:
Look for a trading-related book about strategies, tips, psychology, etc. 

Find a blogger that has a different trading style from you.

Research trading tips.

Check out trading forums.

Google search beginner, intermediate, or advanced trading articles (depending on your skill level).
The more you know, the better. Never stop learning new things when it comes to trading, otherwise, you'll be left in the dust as new advancements are made and you might miss out on some really helpful trading-related information.