In our previous articles, we have discussed what a cryptocurrency wallet is and its different types. We also understood their purpose and ranked the various kinds of wallets in terms of security. Quick recap – Hot wallets are the ones that have an internet connection, and cold wallets are the ones that are not connected to the internet. Desktop, Mobile, and Web Wallets are the example of hot wallets; whereas, Hardware and Paper wallets are the well known cold wallets. When it comes to convenience, hot wallets have the upper hand, and in terms of security, cold wallets take the front seat.
In this article, let's understand the top cryptocurrency wallets that are present in the market as of today. Please note that the order of these wallets is not ranked numerically. We found all of the below wallets to be reliable in terms of price, security, and accessibility. You can choose the ones that fit your purpose and budget.
Top Hot Wallets
Exodus is an online cryptocurrency wallet that has both Desktop & Mobile versions. It is a multi-currency wallet as users can store the private keys of different cryptocurrencies in this wallet. The user interface is excellent, with easy navigation. The user experience is brilliant, as a lot of data related to a user's portfolio is pictographically represented with pie charts. The best part of this wallet is its security. User's private keys are stored in their local hardware alone. Hence, they have total control over their cryptos. Available versions – Windows, Mac, Linux, Android & IOS.
Download Exodus Wallet here

As the name partially suggests, the USP of this wallet is the number of cryptocurrencies it supports. Users can store most of the top available cryptos in the market in their Infinito mobile wallet. There is no desktop version of this wallet. The transaction processing speed is high when compared to the competitors, and the security is excellent, with regular gateway updates to the blockchain. The private keys of the clients are not stored in their servers hence enhancing the security. Available Versions – Android & IOS.
Download Infinito Wallet here
Jaxx is one of the new-age cryptocurrency wallets with its availability in both Desktop & Mobile versions. There is also a chrome extension where users can see their balance and perform transactions. Jaxx supports more than 70 cryptocurrencies, and the clients control the private keys. Hence there is no worry of your wallet getting hacked while using this wallet. The only drawback is the user interface. It is a bit fuzzy, which might look complicated for novice crypto traders and investors. Available Versions –  Windows, Mac, Linux, Chrome Extension, Android, Windows Web Store & IOS.
Download Jaxx Wallet here
Top Cold Wallets
If you are an investor and want to store large amounts of cryptos, Trezor Model T is the hardware wallet that serves your purpose. More than 500 cryptos can be stored in this wallet with tons of security features. Users can connect this device to their computers by entering a secured pin. However, one should be careful while entering their pin because the wallet gets locked out for a certain amount of time, even if they enter the pin incorrectly once. This wallet comes with a seed recovery card using which clients get to backup their coins. With this feature, users will never have to face the risk of losing their coins permanently.
Price – €48.76 for Trezor One & €149 for Trezor Model T
Buy Trezor Wallet here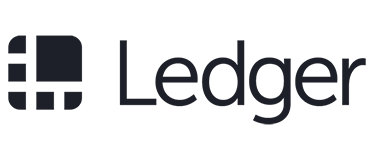 Ledger Nano is one of the pioneers of hard wallet service providers. They have sold more than a million hardware wallets, and that explains their domination in the market. This wallet is easy to use and has loads of security features as well. Some of them include Two-Factor Authentication, a secured pin to confirm the transactions, etc. With its preparatory operation system Bolos, this wallet can be connected to the desktops which run on Windows, Mac, and Linux.
Price – €59 for Ledger Nano S & €119 for Ledger Nano X
Buy Ledger Wallet here
That's about the top crypto wallets in the market. Please do your own research before choosing any wallet. Look out for options where there is a mix of security and accessibility for smoother usage. Cheers!