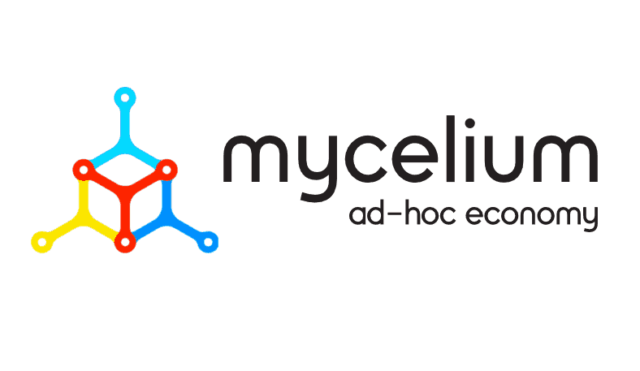 On the Mycelium website, the Mycelium wallet is referred to as the 'Default Bitcoin Wallet.' Probably because Mycelium is by far the oldest and one of the most reputable smartphone-based bitcoin wallets. Introduced to the market in 2008, Mycelium has undergone a raft of improvements and integrations to make it the safest Bitcoin storage hubs. Over time, the wallet has also gained the title of the most versatile wallet given the numerous third-party services it has safely integrated onto its network. But what sets it apart from the rest of the smart app wallets?
We answer this by looking at some of Mycelium wallet's security features, ease of use, and proposed updates to the wallet's functionality. We will also tell you if the mobile wallet truly lives up to its reputation.
Mycelium Key features
Smartphone-based: Mycelium is an app-based crypto wallet implying that it is compatible with both Android and iOS operating systems. It is hosted on a smartphone, effectively making it one of the most portable and easily accessible bitcoin wallets.
Integrates with hardware wallet: Mycelium wallet's versatility makes it possible to integrate the mobile phone wallet with popular hardware wallets. These include KeepKey, Ledger Nano S, and Trezor.
Hierarchical Deterministic: The fact that Mycelium is an HD wallet implies that one can derive future bitcoin addresses from the master seed, easing the wallet recovery process.
Mycelium local trader: Unlike exchange backed wallets like eToro, Coinbase or BitMex, Mycelium is a stand-alone wallet. It nonetheless features a decentralized exchange-like marketplace that facilitates the exchange of bitcoins for fiat currencies between users. Dubbed the "Mycelium Local Trader," the marketplace also features an end-to-end encrypted chat service.
Integration with third-party service providers: Mycelium bitcoin wallet partners with three main third party service providers Cashila, Glidera, and Coinpult. Cashila makes it possible for Mycelium users within the Euro SEPA zone to settle their bills. Glidera allows US and Canadian users to buy bitcoins with their bank balances. Coinpult, on the other hand, makes it possible for Mycelium users to hedge bitcoins against popular currencies like USD.
Security features
Pin code protection: After downloading the mycelium wallet app and installing it in your device, you will be asked to set a unique pin code. It prevents illegal access to your wallet and private keys and will be required every time you wish to log in, check balances, and confirm transactions.
12-word recovery seed: During the installation, Mycelium provides you with a 12-word recovery seed that you can use to reclaim your wallet. You will need to recover your bitcoin private keys should you lose the phone or forget the Mycelium bitcoin wallet password.
Watch-Only accounts: A watch only account allows for the storage of just the bitcoin address and not its corresponding private keys. You can then track the receivables into your wallet and monitor the coin balance while making it impossible to send out coins from the wallet even if hackers accessed your login details.
Military-grade encryption: The Mycelium bitcoin wallet encrypts your bitcoin address and private keys therein with the military-grade AES-256 bit encryption technology. The two are also never stored on the Mycelium servers.
It does not collect private data: Mycelium further commits to not collect sensitive personal information from its product consumers. It will only obtain your bitcoin address, location, nickname, and trade history while promising not to share it with any third parties.
Currencies supported
Mycelium is a bitcoin wallet and will, therefore, only support the legacy cryptocurrency. 
Integration with different third party services and the introduction of the Mycelium Local Trader have nevertheless made it possible for Mycelium users to exchange Bitcoins for fiat currencies like USD and Euro. If you want access to a huge number of currencies without losing access to your Mycelium wallet, consider integrating it with such hardware wallets as Ledger Nano and Trezor that support 1000+ crypto coins and tokens.
Mycelium wallet cost and other fees
You won't be charged to download, install, and interact with the Mycelium bitcoin wallet. A transaction fee of between $2 and $7, however, applies every time you send bitcoins or seek to exchange your coins with fiat currency. The fee varies depending on the size of the transaction.
Setting up the Mycelium wallet:
How to install Mycelium one wallet:
Step 1: Download the Mycelium bitcoin wallet from the Google playstore for android users or the App Store for iOS smartphones and proceed to install the App.
Step 2: After the installation, open the wallet and select the "Create New Wallet."
Step 3: The first step in creating a wallet is setting your PIN. This will be required for all future logins, memorize it.
Step 4: After confirming the PIN code, the wallet will provide you with the recovery seed made of 12 random words. Write them down on a piece of paper and keep it safe.
Step 5: You are now set and can start sending and receiving bitcoins or transacting in the Mycelium local trader.
Sending and receiving coins:
To receive funds into your Mycelium bitcoin wallet:
Step 1: Log in to your Mycelium bitcoin wallet and select receive bitcoins
Step 2: The page will display a QR code and your bitcoin address.
Step 3: Have the sender scan the code or send them the address.
To send payments from your Mycelium bitcoin wallet:
Step 1: Log in to your Mycelium bitcoin account and select the SEND option under the BALANCE tab of the wallet
Step 2: Paste the receiver's bitcoin address you had copied to the clipboard or type it manually.
Step 3: Choose the currency – Bitcoin, USD, EUR – you wish to send and enter the amount
Step 4: Confirm the details authorize the payout using the PIN code.
Mycelium hardware wallet pros and cons:
Pros:
Mycelium presents its users with a wide range of features that ease its use.

Its open-sourced code has been vetted vigorously to seal all security loopholes.

One of the few wallets with an independent fiat-to-crypto exchange

Integrates with several third-party service providers

Compatible with popular hardware wallets
Cons:
The mobile wallet isn't as secure as hardware wallets that store private keys offline.

Will only support bitcoin cryptocurrency.

Bitcoin investigators can use the information the wallet collects to reverse-trace a transaction.

Mycelium is a hot wallet and not immune to hacking, phishing, and malware corruption threats.
Mycelium wallet compared to competitors:
Mycelium may be referred to as the default bitcoin wallet, but recent years have seen the offshoot of several smartphone crypto wallets like Jazz and Cryptonator. Unlike the two, Mycelium is open source, which gives an upper edge when it comes to the security and integrity of the mobile wallet. The two, however, take advantage of Mycelium's rigid approach to the crypto market by supporting multiple digital currencies as Mycelium sticks to Bitcoin. One may also consider the Jazz wallet's user interface quite friendlier. 
Upcoming 'massive upgrades'
On their website, Mycelium argues that while their wallet has, for the longest time, been a great tool for Bitcoin users, its time to share this goodness with everyone else. To make this possible they have come up with a raft of proposed upgrades to the bitcoin wallet including:
Integrating inexpensive remitters

Introducing wallet-linked and in-wallet-issued debit cards

Escrow protected bets and transactions.

More efficient hedging and investment portfolios
Customer support:
Mycelium's customer support starts with a relatively expanded FAQ page on their website. Wallet users can also ask for assistance by opening a support ticket or contacting them on the different Mycelium social media pages. Mycelium, however, doesn't offer phone support.
Verdict: Does Mycelium live to its reputation?
Despite the entry of numerous smartphone-based crypto wallets into the play, Mycelium remains one of the most popular. Some of the factors giving it a competitive advantage include its ease of use, inexpensive transaction fees, and a proven track record of keeping client private keys secure. While we fault its decision to stick to bitcoin transactions despite there being over 1000 cryptocurrencies today, we still believe that it is worth having.