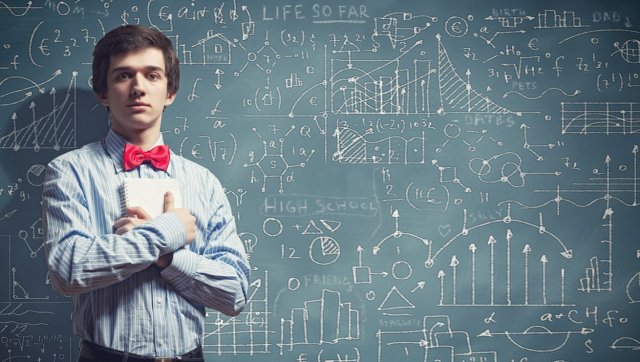 When it comes to trading forex, making mistakes can cost you your own hard-earned money. This is why it can be helpful to learn from traders that have already tested out different things in the market, so that you may avoid making some of the same mistakes on your own dime. The experts can also provide insightful tips that can help those that are struggling to perfect their trading plan. Take a look at some of the best lessons we can learn from 4 successful day traders below:
Ross Cameron
Ross Cameron is the founder of a day trading chat room named Warrior Trading that was designed for day traders to meet and learn from each other. He has more than 500,000 followers online and more than 415,000 people have subscribed to his YouTube channel. In 2016, he reportedly made $222,244, although he doesn't boast about his earnings. Instead, it seems that this successful trader spends a lot of time helping others.
Cameron uses a strategy that focuses on trading momentum in the market on stocks that are priced below $20. If you asked him for advice, he'd tell you that day traders need to learn their limitations, which includes taking a break from trading if you're becoming overwhelmed. He also suggests figuring out what time of the day that you work most productively. For him, the time slot between 9:30 and 11:30 am seems to be the best time to trade. Next, he recommends that day traders work out how much they are willing to lose on each trade and use a tight stop loss to prevent further losses. Another pointer from this successful trader is to keep your strategy simple, as he believes that day trading is an exercise in repetition. 
Sasha Evdakov
Sasha Evdakov is the founder of the website Tradersfly, which offers courses, articles, and educational resources for traders. He is also a published author who has written more than 10 books since 2013. If you prefer to watch videos, you can join the 123,000+ subscribers on his YouTube channel.
Evdakov believes that the 'real money' can be found in the trading style of swing trading, although he does spend time day trading when he feels that the market calls for it. Sometimes, he will spend months day trading before reverting back to swing trading. This successful trader's advice is to figure out which type of trading the market calls for and to switch up your strategy accordingly. 
Brett N. Steenbarger 
With a bachelor's and Ph.D. in clinical psychology, Brett N. Steenbarger has published a number of books that focus on the subject of trading psychology. In addition to writing, Steenbarger is also an associate professor at SUNY Upstate Medical University, has a trading blog named TraderFeed that offers tips, and mentors traders that work for hedge funds and investment banks. 
As you might have guessed, Steenbarger's advice relates to the psychology of trading and he has written his own trading rules. He focuses on breaking bad trading habits, teaches traders to become their own coach/psychologist, and covers several other topics in his books. If you haven't spent much time learning about trading psychology before, we would strongly recommend picking up a few of his books.
Rayner Teo
Rayner Teo is very active online, with more than 500K views and nearly 200K subscribers on his YouTube channel, and more than 30,000 traders have joined the online community he built named TradingwithRayner. The website was created to provide trading secrets to help traders succeed.
Teo places a large focus on preventing traders from losing money by pointing out mistakes and teaching ways to overcome them. He also spends time on the basics, along with teaching traders about more technical elements related to trading. Price action trading, where to put a stop-loss, and focusing on setups with a higher percentage of return are some of the other important topics he discusses with traders.