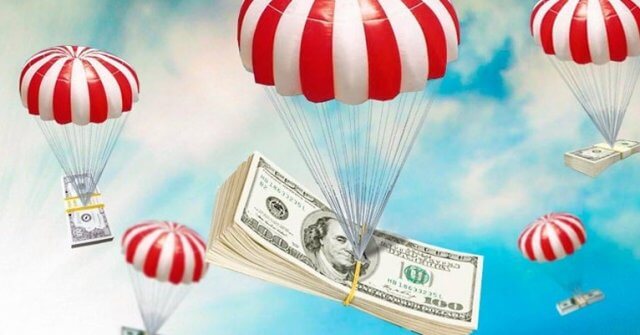 When choosing a Forex broker, we look at many different aspects of their services, including available account types, deposit requirements, fees, and so on. While bonuses are not enough of a reason to choose a broker on their own, traders should know that a good bonus opportunity can provide several benefits. Unfortunately, some brokers advertise opportunities that seem amazing, when the bonuses are almost impossible to earn or withdraw realistically. Within this article, we will cover the various types of Forex bonuses and how to avoid being scammed. 
Types of Forex Bonuses
Deposit Bonus
One of the most common types of bonuses available is deposit bonuses, which add a certain bonus percentage based on the amount of one's initial deposit. The exact amount varies by the broker and usually falls in a range from 25% to 100%, although we have seen higher offers in rare cases. For example, if you deposit $100 with a 50% deposit bonus, you should have $150 available in your trading account. 
Welcome Bonus
A Welcome Bonus is something that brokers offer to attract new clients; however, terms vary by brokers. Some offer a certain bonus amount (typically around $30 or so, but sometimes higher) for a trader to open an account without requiring that they make a real deposit. This is the best scenario for beginners and may help one to see if they are truly prepared to begin investing real money. Of course, the money must be used for trading, and bonus funds cannot be withdrawn. The other scenario works like a deposit bonus, where the Welcome Bonus is awarded if the trader meets an initial deposit requirement, or fulfills a set requirement when signing up, such as selecting a certain account type. 
No Deposit Bonus
This bonus works very much like the Welcome Bonus, except the broker never asks for an initial deposit. Traders can simply open an account and start trading with the bonus they are given, without risking anything or owing to the broker if the bonus funds are lost. Once you've used up all of the bonus funds, the brokerage would hope that you would then decide to make a real deposit into the account, but this is optional. 
Reload or Re-deposit Bonuses
These bonuses are more beneficial to existing traders who have deposited with the broker at least once before. It works very much like a regular deposit bonus by applying a certain percentage onto the deposit. In some cases, a broker may offer a different percentage than they would with the initial deposit, which allows traders to rack up bonus funds in larger quantities. 
Special Bonuses
These bonuses fall into more of a miscellaneous category and often require certain tasks to be performed on the website before being earned. For example, one might need to trade a certain number of lots to earn the bonus. In many cases, these bonuses are reserved for certain account types and usually focus on VIP accounts or other high-tier accounts. 
Avoiding Bonus Scams 
While there are many reputable brokers out there, traders need to be aware that scammers are among them. Throwing out unrealistic sounding bonuses to lure customers in is just one of many ways that an untrustworthy brokerage may try to trick potential clientele. Here are a few tips to avoid being scammed with Forex bonuses:
Always read the terms and conditions in full, both for the broker in general and for each bonus opportunity outlined on their website. Write down any conditions or alarming facts that you find for reference.

Check to see if there is a limit on the number of bonuses that can be earned. If a broker offers various deposit bonuses and other options, then chances are that traders will only be allowed to claim 1-3 of them, so you will need to choose the ones that will benefit you the most. 

Check to see if certain bonuses are only available to certain account holders. Many brokers reserve the best options for VIP accounts or accounts that require the largest deposits. In some cases, micro/mini/cent accounts are not allowed to take part in any special bonuses, or their participation is severely limited. On the contrary, we have seen some special bonuses that are only offered to low-tier accounts. This is something that varies widely by the broker. 

Look in the terms & conditions to see what needs to be done for the bonus to be withdrawn. Many brokers will require you to trade a certain number of lots. There are always limitations on Welcome and No-Deposit Bonuses as well that keep traders from simply withdrawing those free bonus funds into their bank account. You will need to trade so many lots, make a profit from a real deposit, deal with some type of profit limitation, or deal with other restrictions before brokers release these funds. 

Check to see if there are any restrictions that will wipe out the bonus. For example, many brokers will not allow the trader to make a withdrawal until the bonus has been completely earned. Other times we see limitations on what leverage can be used when trading with bonus funds. 
Conclusion
Traders should always figure out their potential broker's pros and cons before opening an account, and this decision should never be made based on a bonus opportunity alone. However, good bonus options offer several benefits, such as helping a beginner ease into trading without using their own funds, by simply providing one with extra money based on the amount they deposit, and so on.  Once you have identified which types of bonuses are available with a certain broker, always be sure to read through those terms and conditions to be sure that earning and withdrawing will be within possible means. Be sure to write down any conditions or rules related to the bonuses that you will be able to earn.