There's a lot to compare and consider once you start looking for a forex broker. Account types, fees, and funding methods are some of the most common items traders look for. Finding a broker that offers good bonuses and/or promotional opportunities is a big perk. Every broker has its own unique rules and conditions for any promotion that is offered, but most deposit bonuses work in the same way: the trader opens a live account through the brokerage and makes a deposit.
The deposit bonus is then applied as a certain percentage to the deposit that has been made. For example, if the broker is offering a 50% deposit bonus and you deposit $100, you would actually have $150 available in your trading account. Deposit bonuses can be very helpful to traders that don't want to make a large deposit because they add to your account balance and can be used freely for trading. Here are a few quick facts about deposit bonuses:
-You must sign up for a live account and make a deposit before you receive the bonus unless the broker is offering a no-deposit bonus, which does not require a deposit.
-Most brokers will allow you to withdraw bonus funds or profits made once you reach a certain trading volume.
-Your deposit might need to be of a certain amount to qualify for the bonus. Always check to see if each deposit qualifies or if you need to meet a certain minimum for the bonus to be applied.
-Some bonuses are provided as soon as you open your account, while others are only credited with a certain amount of trading activity. Deposit and no-deposit bonuses are usually applied once the account has been opened, while rebates are applied later on.
While deposit bonuses are more common, some brokers offer no-deposit bonuses as well. This applies a certain balance to your account once you sign up for an account without requiring you to make a deposit. If you lose the entire bonus amount, you can simply walk away without owing the broker anything. This is sometimes labeled as a welcome bonus.
It's important to read the terms and conditions for any bonus you want to receive before opening your account or making a deposit. Some brokers are very transparent, but others might have impossible requirements that keep you from ever being able to withdraw your bonus funds if you turn a profit. Some might allow you to open an account with $100, but only credit bonuses to those that deposit $500+. Other brokers require traders to reach out to one of their customer support agents within so many days of making their deposit in order for the bonus to be claimed. Conditions can vary widely, so this is why one should always be cautious and read the fine print.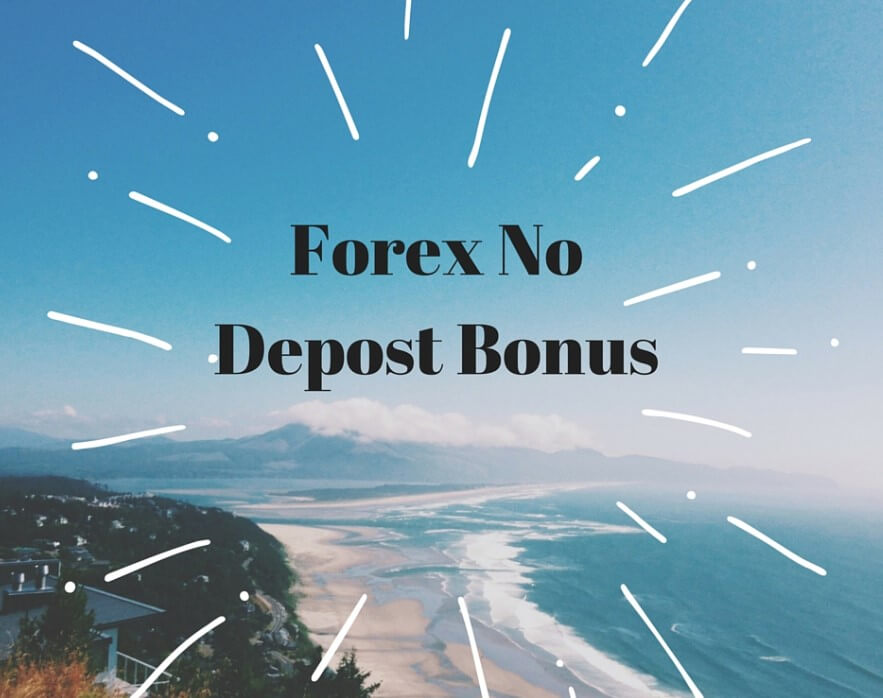 You might be wondering why brokerages would offer free funds in the first place. The general idea is that traders will open accounts to take advantage of the promotion and would then continue to trade through the broker. A broker that offers a no-deposit bonus would hope that the trader would decide to deposit their own money after using up the bonus or making some profit from it.
Either way, these bonuses are good for the company and the trader alike. A word of warning, however – some scammers offer bonuses that seem too good to be true to convince traders to open an account with them. Getting a good bonus is always a perk, but you shouldn't open an account with a broker for promotion alone. Always check out the company thoroughly and make sure that they offer attractive trading conditions, otherwise, the bonus won't be worth it once you've paid out extra fees.
There are always conditions that require the funds to be used for trading, so don't think that you can simply claim a no-deposit bonus, withdraw the cash, and walk away. You'll usually need to achieve a certain trading volume to withdraw the funds, so if you manage to profit from the provided bonus, you will have the option to withdraw your profits once you meet the terms.
Everyone loves free stuff, and forex deposit/no-deposit bonuses are great perks. However, traders should always make sure a broker is legitimate with decent trading conditions no matter how good their perks seem. It's also important to read the fine print to ensure that you know exactly what you need to do to qualify for any bonus and that you'll be able to withdraw your funds eventually. Many beginners might lose their bonus funds trading, but these bonuses do offer one the chance to profit on the broker's dime and to withdraw their cash once conditions are met.