Currently, the number of online Forex and CFD brokers has multiplied and everything seems to indicate that this trend is certain to continue in the near future. These markets have become significantly popularized worldwide and these companies seek to take advantage of the boom of these sectors as more and more people seek to make profits in the financial markets, which potentially can offer great benefits to the trader.
Due to the strong competition among online brokers, which is growing, these companies have started to offer different promotions to their clients (both new and existing), ranging from fund deposit bonuses to trading competitions with excellent rewards to winning traders.
In general terms, the objectives of these promotions are:

Attract new customers who open trading accounts and deposit funds.

Encourage existing customers to make additional deposits of funds.

To ensure that existing customers operate regularly with the broker, carrying out transactions frequently and with an increasing volume of trade.
In this section of the article we will describe the main types of promotions offered by Forex brokers and online binary options:
Bonds for the Deposit of Funds
As their name suggests, they are bonuses that clients receive when they open an account with a broker for depositing funds with the aim of trading in the market. Usually, the amount of the bonus is a fixed percentage of the capital deposited by the customer (10%, 20%, 30%, 50%, 100%, etc.) or a fixed amount of money depending on the trader's deposit, such as $100 for a deposit of $500 or $300 for a deposit of $1000. We can distinguish two basic types:
Welcome Bonuses: These are deposit bonuses that apply only to the first deposit made by the customer after opening the account. Depending on the broker and the promotion, we can find welcome bonuses up to 100% or more.
Bonuses for each deposit: These bonuses apply to each deposit made by the trader in your account, not just the initial deposit. They aim to encourage trader loyalty and get you to deposit more money into your account.
There are also promotions of this type in which the broker grants a bonus to the customer for depositing funds through a specific payment system such as Skrill or Neteller, for example.
In most cases, deposit bonuses can be withdrawn once the trader meets a number of requirements (depending on the promotion), such as completing a certain volume of trades in the market, for example. In other cases, the bonus cannot be withdrawn but can be used as an additional credit to trade in the market. It is recommended to carefully read the conditions of the offer as some brokers stipulate almost impossible conditions to fulfill for the withdrawal of the bond.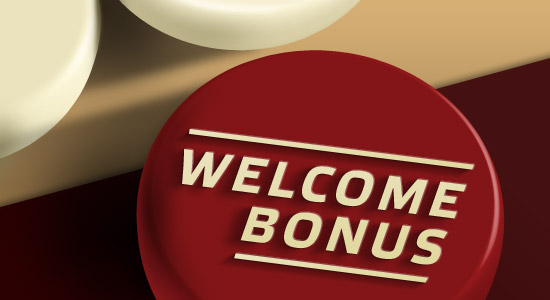 Free Bonus without Deposit
These promotions consist of free bonuses that do not require a previous deposit from the customer. In other words, the only requirement is that the trader opens an account with the broker. In some cases, the customer is asked to verify their identity, email, mobile phone, or current address, while in others the trader receives the bonus just open the account.
Usually, the bonus amount is $5 to $100 depending on the promotion. The trader can use the bonus to trade in the market with complete freedom and can keep the gains from their trades. You can usually withdraw your winnings even though some brokers require additional conditions that many might call unethical.
In most of these promotions, the bonus money cannot be withdrawn (it is only for trading purposes). Although in some cases this is possible, but for this, the trader must fulfill a series of quite difficult conditions (usually must complete a certain volume of trades).
Promotions of Cash Rebates
They can be said to be bonds for trading in the market. Cash rebate promotions consist of the return of a percentage of the profits earned by the broker (usually a percentage of the spread) with the trades performed by the customer. This return is given in the form of an amount of money determined by a trading volume unit (such as X USD per standard traded lot). Therefore, the more frequency and volume a trader trades, the more money they can get through these promotions. Traders who do a lot of intraday trading get a significant additional amount of money through cash rebates as there are no limits on the amount they can earn (the more the trader trades, the more the broker earns).
In some cases, the amount of cash rebates a trader can earn depends on monthly trading. In other words, the broker may increase or decrease the profit per lot traded based on the monthly volume of trades made by the trader. For example, a broker can offer a standard cash rebate of $3 per lot to traders who complete a trading volume of 100 to 200 lots and a standard cash rebate of $5 per lot to traders who complete a volume of 200 to 1000 lots. Of course, this depends on each broker and the promotion.
Trading Skills
They are tournaments organized by brokers where their clients compete in tournaments that offer cash prizes to the winners, in some cases quite good. Usually, the winners are determined according to their performance as traders or by some other condition (for example, traders who carry out the greatest number of trades or complete the largest trading volume during the period of the competition). Its duration is variable, from a few hours to several months. We can distinguish two basic types:
Real Account Competitions: These are real account trading tournaments in which traders trade with real money and therefore carry a level of risk for the customer, as they may lose part or all of the capital of their account. These competitions usually offer the biggest prizes to participants, in some cases thousands of dollars.
Demo Account Competitions: These are trading tournaments for demo practice accounts in which traders trade with virtual money. Therefore, they do not present any level of risk for the participants, although the prizes are usually less than those offered by the competitions for real accounts.
Bonus for Referring Other Customers
These are promotions in which the broker gives the customer a fixed bonus for referring other clients who open an account with the company and deposit funds. These bonuses are paid only when referred traders deposit funds into the account (there is usually a minimum amount for the bonus to be credited). An advantage of this type of offer is that there are no limits as to the number of customers that can be referred, which means that there is no limit to the amount of bonuses that can be obtained.
In some cases, the broker increases the amount of the bonus depending on the number of referred traders, meaning that it rewards the customer for their performance. For example, a broker can pay $150 to refer 1-50 traders and $200 to refer 51-100 traders. Money from these bonds can be withdrawn without restrictions or used to trade in the markets.
Free Seminars and Webinars
Some brokers offer on a regular basis free seminars and webinars focused on different topics of trading and financial markets and/or company services. They are usually quite educational and can be quite useful for novice traders interested in learning about financial markets. Some brokers offer seminars and webinars on a wide variety of topics, such as trading strategies, technical analysis tools, fundamental analysis, monetary management, risk management, graphical analysis, and many others. These promotions are a useful resource that can be taken advantage of even by more experienced operators.
Bonuses and Forecasting Competitions
It's a relatively new kind of promotion. They are basically competencies that reward the customer for forecasting the outcome of various key indicators (such as Non-Agricultural Payroll), the latest quote of a given instrument (such as a currency pair such as EUR/USD) at the end of a specific period, or by carrying out precise market analyses and forecasts.
Winners usually get cash bonuses that are deposited in their accounts and can be withdrawn. Depending on the promotion, in some cases, the withdrawal of prizes requires the customer to comply with a number of conditions, such as completing a certain volume of trades in the market.
Drawing with Prizes for Winners
Sometimes brokers organize different draws between their customers (new and existing) offering different prizes to the winners, including cash prizes (in the form of bonuses) and travel among others. Each of these draws can differ significantly with respect to the conditions, prizes offered, how to participate, and how the winners are determined.
For example, some sweepstakes require the trader to open an account, verify it and deposit a certain amount of funds. Others require the trader to complete a certain amount and/or volume of trades. Winners are usually chosen at random from among the participants, although this depends on the draw. Prizes are awarded depending on the nature of the prizes, as they can be cash bonuses or even paid-for trips.
Additional Resources and Services
Sometimes brokers offer special promotions that consist of different resources and additional free services for customers who meet a number of requirements. For example, a broker can offer trading courses, ebooks, personal training, or other special benefits to new customers who open an account and deposit funds. Similar promotions also exist for existing customers who deposit additional funds or complete a certain volume of operations.
In this sense, there is a great variety of promotions of this type that offer all kinds of useful resources. For example, some brokers have programs that reward their clients with «points» for trading in the markets or other shares, which can be exchanged for cash bonuses, prizes, additional services such as those mentioned above, improvements in existing services, improved trading conditions and others.
We also have cases of brokers offering a free VPS service to clients who maintain a certain level of capital in their account and/or complete a certain volume of transactions per month.
Free Resources for the Trader
In order to get new customers and promote their brand, some brokers offer all kinds of free resources to the trader, which in some cases do not even require the trader to open an account with the company. These resources include trading courses, free ebooks, training, and more.