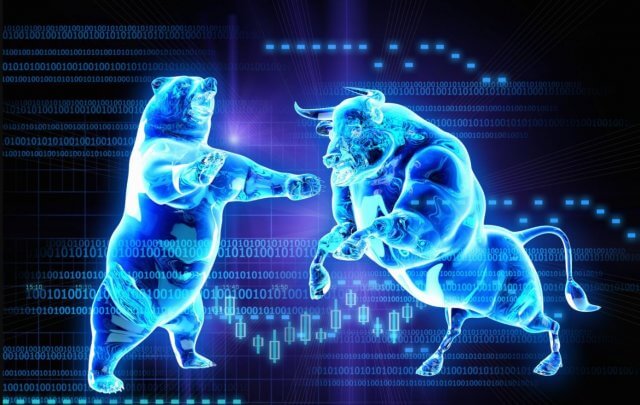 Forex stands for Foreign Exchange and it is also known by its short name FX. It is a process of trading various currencies all around the world. So why is Foreign Exchange so significant? The most obvious and probably most important reason behind its existence is that it keeps businesses as well as foreign trade going on, on a global scale. You participate in global foreign exchange market every time you convert let's say Dollars (USD) to Pounds (GBP) on your trip to the UK, and same applies if you are a British citizen going on a vacation in Greece, but in that case, you will convert Pounds (GBP) to Euros (EUR).
Forex is a good place to earn money as it is a type of investment, and people all around the world are trading currencies daily. How much you can earn depends mostly on how much you invest, basically, like any type of investment. Profits can range from a couple of dollars to thousands and more every month. That is the obvious reason why some people are only trading on FOREX for a living. Where there is money there are always some risks and it is not uncommon for people to lose almost all of their money invested, but you have to have strong foundations to make it. You can't build Empire State building on a shallow concrete slab. That is why you have to read a lot and inform yourself about Forex. You will probably learn about various trading strategies you can use which can minimize risk and maximize your profit.
Forex presents the market where you trade the currencies. Before we even start elaborating on the term of the Forex market, it is good to know that it doesn't have its central place. There is no for example physical place such as building, where the trade is happening. Forex market consists of online trading and it can be done all across the world, where only Internet access is required. For instance, if you are working with cryptocurrencies, the only thing you need is access to the Internet so you can proceed with obtaining access to the Forex market. Bear in mind that you would have to check the timezones, depending on the country and currency you are working with. The forex market has its working schedule. It starts from Sunday at 5 pm EST until Friday at 4 pm EST. This market is constantly changing and moving, therefore it is expected to see the change in the price quotes of currencies throughout the whole day.
Forex Market Levels
Two levels create the Forex market. The first one is called the interbank market. In this case, banks are the ones that trade. The second one is called the over-the-counter market, or just shorter OTC and it is the place for the regular traders and their FX activities. The most important thing before you even start trading online is creating an account with the Forex broker. This is the person who can give you the platform that you can use for further trading. When we talk about currencies, it is the US dollar that is majorly traded. It is estimated that more than 80 percent of the trades are covered with the US dollar.
We also need to mention Euro and Japanese Yen as currencies that are also used in trades but not as much as the US dollar. This market is well known for being one of the most vibrant in the world where a lot of things are happening and changing each second. Most importantly, highly skilled traders can earn a lot, but on the other hand, there are investors whose profit soared in a short amount of time and then plunged even quicker. It requires dedication, concentration, and experience to embrace all necessary skills for trading in this market, but if you try a little bit harder, the expected profit can be guaranteed.
Being devoted to learn and study and expand the knowledge about this market has shown as the most important factor. People usually take this for granted and use this market as a gambling game that led them to the serious loss of money they invested. This is why the dedication and effort you make is crucial to get the profit. Analyzing the opportunities and reasonable predictions are also key factors that will make you a serious and good trader. By expanding your knowledge and experience, you will definitely be able to increase your profit.
As we mentioned earlier the most used currency in the Forex market is the US dollar. That leads us to the term currency pairs. The most important thing is that the paired currencies have to be liquid in the market. For example USD/JPY, EUR/USD, USD/CAD, AUD/USD, GBP/USD… present the major currency pairs. There are also currency pairs that are not often used even though they are liquid. They are known as minor currencies and their pairing is not very common such as GBP/JPY, EUR/GBP, EUR/CHF.
Furthermore, as a future Forex trader, it is essential to recognize and determine the base and quote currency which creates the currency pair. For example USD/JPY. The first currency in the pair (USD) is the base currency and presents bid price. The second one, which is in our case JPY is quote currency and stands for ask price.
It's All About the Numbers
When it comes to currency trading you will note that the currency pair is always followed by a number. Let's take an example from above, USD/JPY 108. In our case, the base currency is USD and is always equal to 1. Therefore, we have this proportion of 1 USD/JPY 108. This example shows that 1 USD and 108 JPY are equivalent. On the other hand, if we use JPY as the base currency according to the forex convention it will look like this JPY/USD 0.0092. Bear in mind not to swap two currencies and their values. Even though they at first glance seem different, dividing 1 with 0.0092 we will have 108 as the result, which means that the mathematical relation shouldn't change.
A few more things need to be said regarding bid and ask price. The most basic way to describe ask and bid is that it is a two-way price quotation, the bid price being the maximum price a buyer is willing to pay and ask price being the minimum price seller is willing to take. As for Forex, profit is made when your broker asks for a price that is higher than he would be willing to bid, if, for example, you were the seller. Now that we know this, it is also important to know that that, let's call it "area" between the bid price and ask price is known as the spread.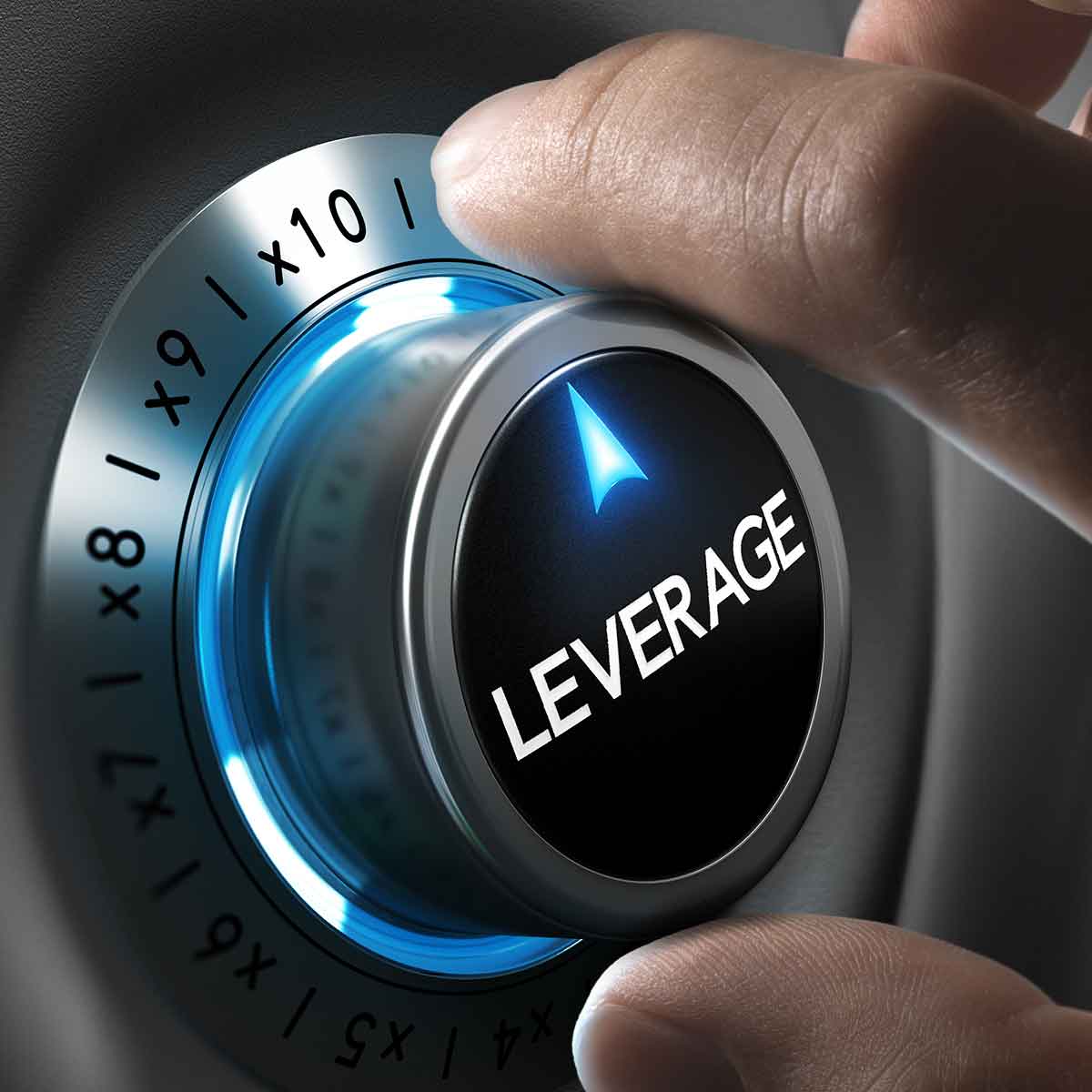 What do buying and selling currencies look like? First of all, there is always someone buying a pair of currencies and someone selling a pair. The process of making a profit by buying and selling goes like this: You buy US $3000 by selling 2000 euros. This means that you are predicting the value of the US dollar will increase against the euro. If you were right, then, another step needs to be taken to make a profit. You need to sell your US $3000 into euros. Now you will obtain more than 2000 euros. The process as you can see is quite simple.
As we mentioned earlier the spread is the difference between the bid and ask price. It is a bonus, or more specifically a commission you broker receives for the trade. So how do we know if we earned or lost money? It is quite simple, as we are using something called pip, and it stands for Percentage in Point. If you have a currency pair, and due to fluctuations in the market there is a change from 1200 to 1202, which means there is a 2 pip change. If you buy the EUR/USD currency pair, to profit, you want EUR to increase against USD. If you bought EUR for $1.7500 and you sell when the price reaches $1.7550, you made yourself a profit of 50 pips. On the other hand, if it lost value, it is a loss of 50 pips, and it would show as -50.
If you are asking yourself what should be your goal regarding pips, the answer is simple. It is a matter of your preference. Someone can be happy with 20 pips or 60 pips. Your main goal is to make a profit. It is true, though, that the longer you hold a currency pair, there will be more pip value changes. To help you achieve your goals and be a successful FX trader, you will use certain orders which you will give to your broker to buy or sell currency pair at their best price.
Order Types
The first order we will mention is Market order. It's the most widespread type and is used to buy or sell the currency pair at the best possible price. An entry order is used to enter the market when the price reaches a certain target price. Since you can't spend hours and hours looking at the fluctuations on the market, this type of order will help you save time.
A limit order is the type of order you can use to exit the market once you reach a certain profit. This way your broker will buy or sell a certain currency pair at a specified price. If you are taking a short position, it means you will have to set your limit order, somewhat lower than the market price, and vice versa, if you are taking a long position it would be good to set a limit order higher than the current market price.
Another type of order commonly used is Stop order, also known as Stop-loss order. It is used to minimize your losses. Once the price reaches a certain point, a trade will be closed to prevent more losses.
Importance of Leverage
Before we start elaborating on the importance of the leverage, we need to discuss the risk and reward ratio. It presents the result of a comparison between the risk involved in the trade and the profit that you are making from it. For instance, you can use the stop loss at 20 pips and then you place your in-profit at 40 pips. That means that your risk/reward ratio will look like this- 20:40. According to this example, you can earn 40 pips while risking 20 pips.
It is essential to analyze the opportunity, so the reward can overcome the risk. It would be even better if your reward can always overpower the risk, but it's not something that happens every time. We all need to be aware that the prices on a market like this are fluctuating and things are rapidly changing, therefore the theory about high reward and low risk is not always viable. There are no specific rules that you should stick to. It is your strategy, knowledge, and ability to recognize opportunities that can lead you to profit.
In the previous paragraph, we have mentioned the term leverage. It is important to say, that people join the Forex market because it provides them with higher leverage, which is different from other financial instruments. This means that you can borrow a higher amount of money from your broker for your investments. Furthermore, borrowing the money from your broker and higher investments will provide you with the bigger potential to make a profit, because you will earn a precise percentage of your investment.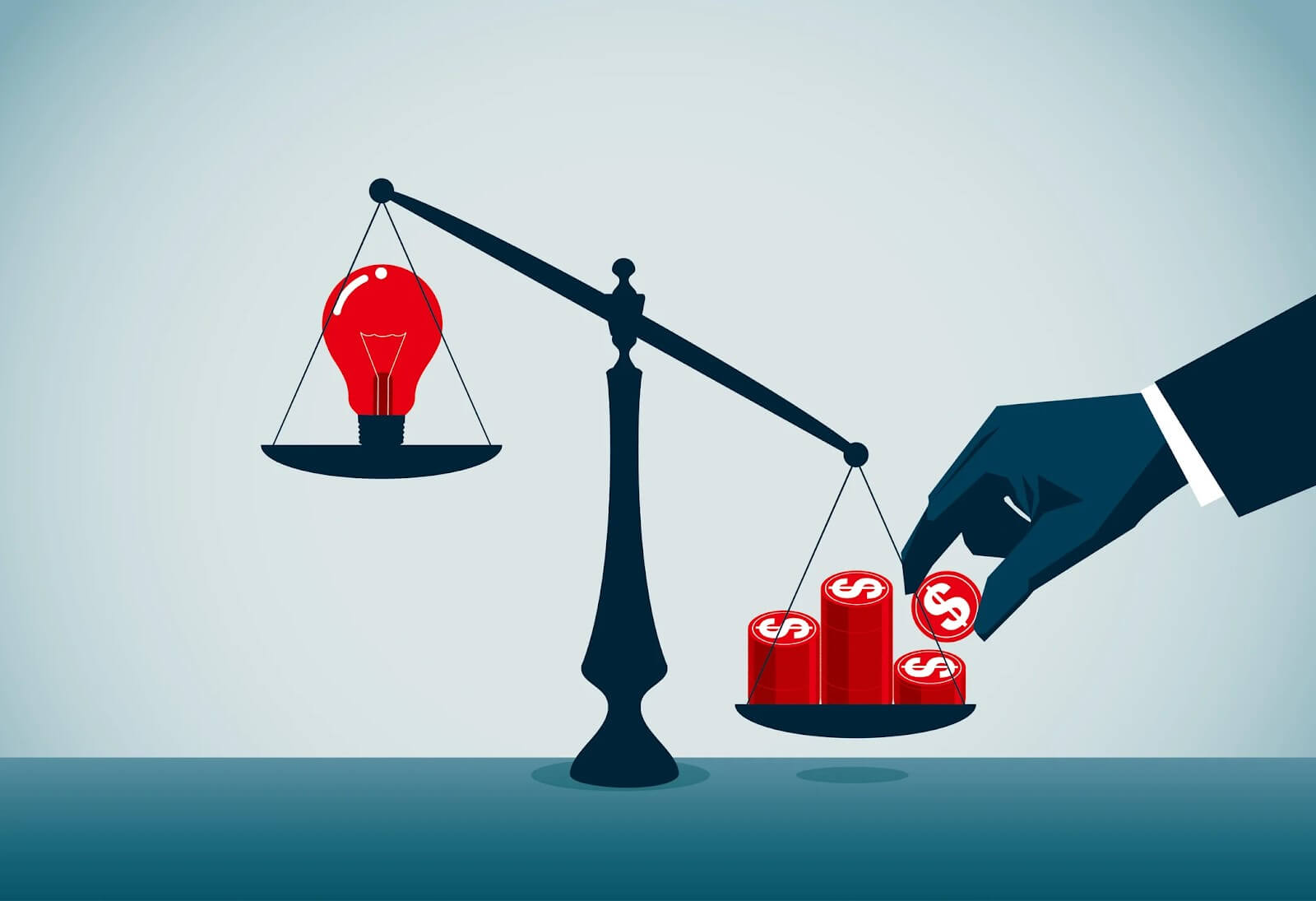 Forex provides you with high leverage, which allows you to trade a big amount of money even with the initial margin. That margin depends on your broker and the size of your position and it can go from 50:1 up to 200:1 in some cases. Again you will need to set-up a margin account with your broker. So, what do these leverages mean? If there is a 50:1 leverage, that means that the minimum margin requirement is only 2% or 1/50 of the total value of trade in a trading account that is available as cash. Usually, people rely on 1:50 and 1:100. The leverage 1:200 is used when it comes to positions of $50.000 and less.
To trade 100.000$ with a margin of 1% which is 100:1, you will have to put 1000$ on your margin account. Even if it looks a bit higher and goes along with risk, have in mind that foreign currencies do not change significantly on the day of trading. They usually drop less than 1% daily. The leverage can be exceptionally helpful when you're a beginner in the Forex trade market. The most proficient traders reckon that $1000 of investment should be the minimum starting point. The thing is that not many traders are willing to risk that much, but the leverage can allow them to increase their trading power.
If you are concerned about trading foreign currencies without the leverage, we can tell you that some great traders in the market do not use leverage. The following example will illustrate how this can still work. For instance, you buy $2000 with the 1600 EUR. So, in the worst case, if the price of USD drops by 50%, you are not bad. In this case, you are still left with 800 EUR. On the other hand, if you use the leverage ratio 100:1, bear in mind that you will lose all of the money. Even if you earn something without using the leverage it cannot be anything significant. Only wise decisions can lead you to serious profit.
And Lot Sizes?
A lot presents the minimum that you can trade in the Forex market and is in correlation with the risk. If you are a trader, you will have to check and look for the most convenient lot size that matches your current trading account. Again, be aware that the market is very active and is rapidly changing. Therefore, if you don't have any huge trade, a 100 pip movement won't affect your account. On the contrary, a huge lot with the same pip movement (100 pip) will definitely result as a loss. It is significant to recognize which lot size is the most convenient for you.
The smallest lot that is on offer by a vast number of brokers is called a Micro lot. It equals 1000 units of a currency. So if we are taking into account, for example, EUR, that micro lot will be equivalent to 1000 EUR. A 2 pip, in this case, would be worth 20 cents. It is suggested if you are new to Forex trading, that you use this type of lots. If you have more capital to invest, then Mini lot would be a far better way to make a profit. Let's say you have a dollar-based account and are trading a dollar-based currency pair. In this instance, 1 pip is equivalent to $1. Since the market fluctuates, and pips can skyrocket or plunge, profits or losses can be far greater.
A whole lot of traders only use micro and mini lots. The thing is, large accounts are using Standard lots as these can bring the most profit. If we use the dollar example from above, it would mean that 1 pip equals $10. If there is a 20 pip movement you would have an equivalent of $200. This shows great potential for both profits, and, unfortunately, losses. Like we already mentioned, Standard lots are only for larger accounts, and you would need to have a larger capital to be able to invest in these.